Aligning Higher Education with the Needs of Corporate America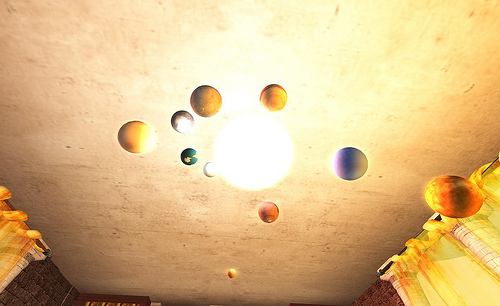 In today's challenging world of corporate America, there are few questioning the focal points of the budget and survival. There is a movement in organizations to once again embrace training and partnerships with higher education institutions.
Higher education institutions are looking for new revenue streams, integrated partnerships with global companies and the ability to expand and offer specialized formatted education tailored to the individual and their corporations' needs. Corporations are looking for a new and more advanced skill set, with innovative technology utilization while also opening more distance and online applications that allow their employees time to complete coursework without leaving for the classroom. In theory this seems to be a partnership in the making and one that drives improvements with the new "blood" that delivers results and can hit the ground running.
The interesting change in this process according to Eleena (1993) is that education needs more custom-tailored responses to changes in future growth and budget concerns. According to Phillips (2012) unemployment would also be reduced to less than 7% if corporations would match skills with the available positions more closely to what is needed. There would also be a direct change from standard coursework to a more multi-dimensional approach harnessing the companies' ability to add employees with specific skill-sets that by design would help the company grow and the employee develop a more successful career path.
According to Buford (2012) employees would be better off if their education matched more closely with the position they were seeking versus a more generalized approach. So what can be done and what is expected of these corporations short of taking over the institutions of higher education?
There are a few points that corporations are becoming more vocal with and integrating this process:
Institutions need to know and assess students to ensure that dropout rates are reduced and education is interactive and not a negative part of life.
Institutions need to offer more custom degree options within the learning process and incorporate this within the traditional and distance offerings.
Curriculum specific to exceed the needs of the company and rounded to offer promotional learning incentives.
Flexibility of completion and ability to complete either in a fast-track or extended period option.
The ability for some courses to be taken within the companies training processes as part of a degree completion process.
This all seems like a lot of money and work to complete but the reality shows this can and does work. There is a college in Tempe, AZ that partners with large and small businesses ranging in industry from printing to airlines and offers certificate and degree options. These certificates earn education credits that can be used towards a degree or are able to transfer out to other institutions. Corporations are integrating learning links in Colorado with institutions that provide specific training based on subject matter specific to that operation. For example, new employees get certified in basic risk management (8 hours), OSHA Compliance (8 hours), Policy and Procedural requirements (8 hours) and finally conflict resolution/employee diversity (8 hours). Then the employees can return to the CBT based training to complete 40 additional hours of human resource or employee relations training to earn a basic certificate of 24 credits.
This process also has some controversial interactions because of the type of partnership and level of interactions between the organization and the institution. Corporations pay the institution for the use and development of courses and curriculum while also having influence on more of the operational drivers of the institution.
According to Phillips (2012) education is being changed not by the students but because of the economic drivers that require institutions to look at alternate revenue stream options. The author further details that several mid-level universities have changed their entire format based on the amount and level of interactions in a few corporate clients. This is to gain more of their business and also in the hopes to secure more companies as they piggyback on the work of others. This "selling out" question makes you think back to the basic needs of the four stakeholders involved:
Institutions: Willing to add/change/multiply course and degree offerings but want a guarantee of sponsorship or level of attendance. They also work at being more flexible and interactive with specialized training and certifications.
Corporations: Looking for cutting edge training without the burden of the budget constraints of an internal training component. Wanting more tailored courses verses the shelf based approach.
Students: Demanding more thorough and detailed education, progressive and accepted as a credible credential. Wanting more freedom and flexibility to complete assignments and coursework either in a fast-track or traditional offering.
Families of Students: Wanting more time with their loved ones and the ability to be with them more. Online courses are the more popular of the adult learner.
The resources that we have individually compared to those within a partnership would tell managers that working as a team is the better method to operate within, but not without cost. Institutions need to be progressive and listen to their student bodies while factoring in the needs of business. Finally, business needs to embrace change and work not as a controller but as an advocate in order to achieve the best educational resources and reach the academic and skill potential that exists within each company.
—-
References
Buford, Phyllis Scott. "THE LAST WORD: Corporate America's Stake in Higher Education Diversity." Black Issues in Higher Education 16.10 (1999): 128-. ProQuest Central. Web. 2 July 2012.
Eleena, d. L. (1993, Sep 10). Executive education (A special report): Payback — just for you: More corporations shun off-the-shelf courses in favor of custom-tailored ones. Wall Street Journal Page 5
Phillips, Jim. "Are Research Universities Selling Out? Series: The Changing Role of Research in Higher Education." Austin American Statesman: A.1. ProQuest Central. Jan 14 1996. Web. 2 July 2012 .
Author Perspective: Educator
You Might Also Like