Workforce Partnerships Central to College Value Proposition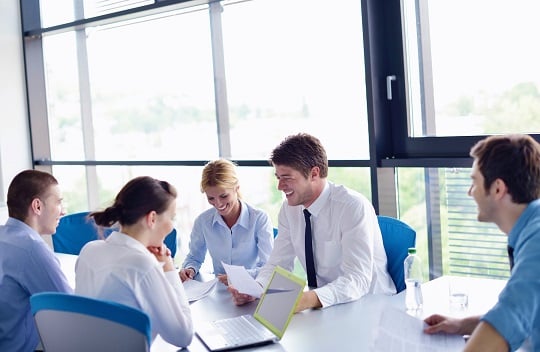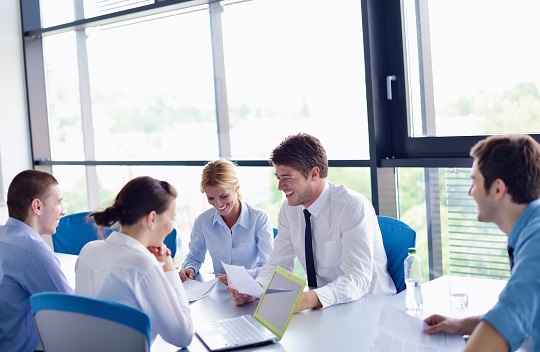 The following interview is with Erma Johnson Hadley, chancellor of the Tarrant County College. Johnson Hadley was recently quoted discussing the importance of full collaboration between employers and higher education institutions in launching successful workforce training partnerships. In this interview, Johnson Hadley expands on that topic, discusses how major training partnerships benefit institutions as well as employers, and shares her thoughts on how these partnerships — and workforce development programming at a larger scale — benefit the institution and the region.
1. How critical is it for institutions to work with employers to develop strong workforce development programs?
Even though we are the purveyors of training, education — all kinds of opportunities for our students — we really need to know what the people who are going to hire them would like to see in our graduates. It's very important we work with our local community businesses, chambers of commerce, City Hall and other economic development organizations to make sure we're all attuned to the needs of our economy and what are the specific needs of the students we're training. As a community college, we are the first open door for students to get training and move from where they are to where they really want to be.
We have a great workforce entity in Tarrant County called Workforce Solutions. We are partners in every sense of the word. We get quite a bit of money to train in the career and technical programs.
2. Why must community colleges focus on making workforce development programming accessible?
I call our college the 'people's college.' This is the place where anybody can come and find help no matter what their skills are. We have been serving our community [for almost] 50 years and we have grown tremendously. We started our first campus in 1967 and it was the largest enrolment of a junior college in the history of the United States. We had more than 4,600 students show up on the very first day of classes. Today, we serve more than 100,000 students in different capacities. Many of those students have come back to us for career and technical upgrades, some of those have come for career technical basic training, many of them have gone on to get their associate degrees and then to go to universities and get their bachelor's degrees. We are here to take care of the needs of the economy. We look at what we do as being key to the vitality of all of our local communities, and that's certainly true in Tarrant County.
On the reverse side of that, the business and industry people also look to us as being very vital to them. They invest heavily in our institution, and they expect us to be able to help them when they need help the most.
3. How does offering workforce development programming benefit the institution?
The biggest benefit we get from the workforce development is the reputation we build as we work with our employers.
Students will look at us and understand that if they go to Tarrant County College, they can gain a skill and can go out and get a job and get a good paycheck. Employers look at us and trust that what we're providing for them is going to meet their needs. The taxpayer looks at us and says, "Tarrant County College really does make a big difference in our community."
If you look at economic development studies for community colleges — and Tarrant County College is no different — you will see that the number of dollars we generate in the community is just one part of the contribution that we make, but we also make great contributions in that people that get certifications and degrees tend to live much better lives. I know the students that come to Tarrant County College and are helped with their education go back to their families and help their children with their education, and when those children come to Tarrant County College, they're generally significantly better prepared because of the work we've done for and with their parents.
4. What role do local governments and chambers of commerce have in bringing community colleges and employers closer together?
The Chamber of Commerce doesn't ever meet with a potential employer without bringing Tarrant County College to the table, because they understand the importance of helping that company make sure it always has an available workforce. [Fort Worth], the city we're located in, works hand-and-glove with the Chamber of Commerce. We have what we call the North Texas Commission, which also embraces all of the community colleges, four-year colleges and the universities, and works to show businesses and different industries the value of moving to north Texas. They keep us right at the centre of what they're talking about.
5. Is there anything you'd like to add about workforce training partnership and the work that community colleges are doing to help increase the number of folks with postsecondary education and increase the number of folks who are in work?
One of the challenges we have, especially when the economy starts to grow, like it is now, is that employers will come to us and hire [our students mid-way into their program] and give them a very good salary to lure them away from their education. Most of the time, these students do come back and complete their certifications because the employers want them to get these credentials. Often, they'll come back and complete an associate's degree.
We like to say we do a 360 around here. It's a very good thing for all of us. Our students win, the employers win when they can get the skills they want, all of our career technical programs have advisory boards, and they're made up of industry practitioners who sit with us on a regular basis and critique what we do.
This interview has been edited for length.
Author Perspective: Administrator
You Might Also Like