How Higher Ed Can Help Learners Get a Leg Up in a Massively Reshuffling Labor Market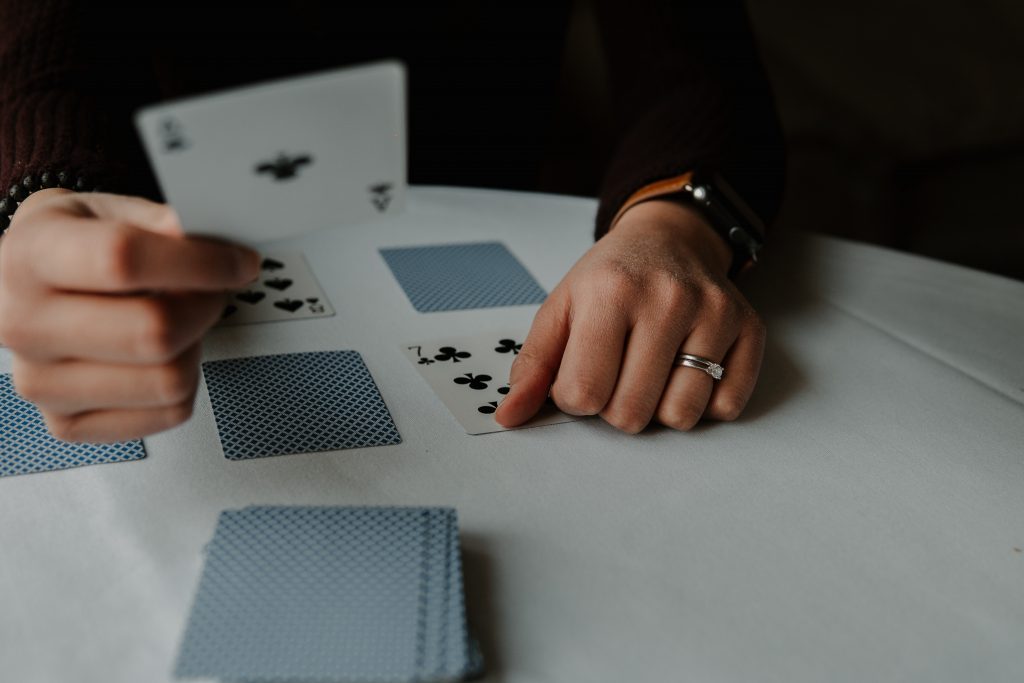 The pandemic has sparked a once-in-a-generation reordering of the U.S. labor market. A record 4.5 million workers left their jobs in November, continuing a months-long acceleration in the number of workers seeking better employment prospects or the training necessary to obtain them.
Two years after the start of the pandemic, we remain in what is likely to be a years-long transition for workers seeking better job opportunities. Higher education has a central role to play in ensuring these workers attain better careers and social mobility.
To achieve these goals, higher education must evolve to meet changing learner needs. Last month, the Association of Public and Land-grant Universities (APLU) and the Coalition of Urban Serving Universities (USU) released a report outlining a framework for supporting efforts to improve student workforce outcomes and addressing employers' labor market needs.
The framework—aimed at sparking and shaping a broader dialogue—recommends several actions for institutions: design programs with flexibility for learners from diverse backgrounds, partner with educational and workforce organizations, and develop pathways aimed at reskilling and upskilling.
Our next step is to highlight, codify, share, and scale successful models by launching a workforce learning community in 2022. The learning community will support universities to tackle challenges together.
Those challenges start with designing flexible programs for students. Though the overall number of students taking the traditional route to college—enrolling directly after high school, living on campus, attending full-time—has remained relatively steady over recent years, an increasing number of students need alternative paths to gain skills through higher education.
Adult learners seeking a career change, for example, need pathways to reskill and upskill. By definition, these students do not fit the traditional student mold. They need the flexibility to access classes that provide the competencies needed to advance in their careers in the short term, even if they are not yet ready to commit to a four-year degree. They also need credit for those classes, so their shorter-term efforts will count toward a degree for upward economic mobility.
Universities can re-envision upskilling pathways to serve a broader array of learners more effectively and support employers in high-demand industries with skilled workers. Universities can address these needs by creating programs that equip learners with specific, proven skills and a credential that is meaningful to employers. Credentials are meaningful to employers if they have faith that it proves the student has attained a specific skill set that qualifies them for an in-demand job. Giving students this ability to signal skill mastery improves their chance of employment while reducing risk for employers.
Amidst such rapid labor market changes, it's essential that universities work with employers to validate these credentials and with other community stakeholders—including K-12 schools, community colleges and workforce organizations—to identify labor market needs and develop a shared and effective upskilling model.
Finally, universities must draw on evidence-based strategies to address the challenges facing learners. These innovations include work-and-learn models, interdisciplinary study programs and technology to personalize educational delivery to meet each learner's unique needs.
The pandemic-induced changes in the labor market have validated the value of a four-year degree. Compared with workers whose highest degree is a high school diploma, bachelor's degree holders have median annual earnings that are $24,900 higher as well as an unemployment rate half as high. These substantial economic benefits continue to persuade millions of students to enroll at universities each year.
But given the shift in worker and employer needs, students require degree programs designed to meet current labor market needs while giving them the educational foundation to become lifelong learners as their needs change.
We also need to serve non-traditional students through new pathways that support success for adult, non-traditional and working learners. Not all learners have the desire or freedom to pursue a four-year degree, but they still need access to a high-quality credential that gives them a competitive advantage in the labor market. Other learners may already have a four-year degree, but they might need additional skills outside their domain to thrive in their careers.
Partnerships with other stakeholders are essential to meeting the needs of all learners. Fortunately, a growing number of public universities are experimenting with and developing new approaches, which provides important examples for other institutions seeking to better address their local and regional labor market needs.
By working together, universities and stakeholders can ensure all learners, employers and communities emerge from the pandemic stronger than they entered it.
Author Perspective: Association
You Might Also Like