Continuing Education: Higher Education's Secret Weapon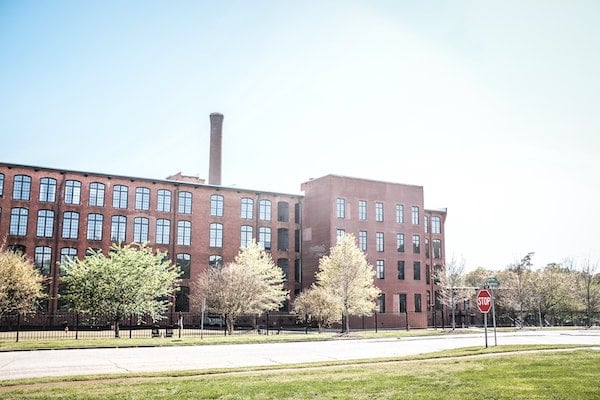 Job losses, the birth of the "essential worker," digitization of the workplace, the K-shaped economic recovery—perhaps we can chalk it up to the pandemic, but truth be told, this day was coming, pandemic or not. We were just too occupied with becoming a more divided nation and consuming Twitter rants from a guy with orange hair to see it. Now that day is here, and for some life will never be the same. Cultural, economic and social divisions are growing wider, creating major challenges for higher education and the workplace; if you think companies are sitting around trying to figure out how to respond to all of this, think again. They are already making moves.
Performance vs. Paper
To those of you who don't have your degree, listen up: Companies are no longer chasing degrees. They are pursuing people with skills and competencies specific to the positions at their companies. Now don't get me wrong. In addition to can-do skills, you will need to be digitally savvy, a critical thinker and possess cultural proficiency in a workplace that is more focused on equity than at any time in history. So, here's the bottom line: You will need some college and/or a recognized credential for specialized occupations (allied health, advanced manufacturing, information technology, logistics, etc.). What you don't need is years of college, and hundreds of thousands of dollars of student debt for a piece of paper that may not land you the job of your dreams.
The Job Description (R.I.P.)
Have you looked at a job description lately? What you are actually looking at is a person description. The traditional job description is dead in some industry sectors and dying in others. Job descriptions today are very specific about the skillset one needs for the position, and if you read between the lines, you can see the kind of people being sought. The owner of a major waste management company once said to me, "Jeff, I need someone who does not mind getting dirty. I can teach them the job. They just need to be willing to get dirty. And if they work out, within five years, they will be making six figures." He was not interested in paper—he was looking for performance.
What This All Means for Higher Education
For over a century, higher education has been the gateway to the middle class. After high school, you go to college, earn your four-year degree and get a well-paying job. Grab your 30-year anniversary pen on your way out the door and retire. That was the model, but times have changed. Higher education must develop a new way to deliver content now. I have identified six imperatives for higher education to adapt to a post-Carnegie credit world:
Accelerated, online and accessible courses
A skills/competency-based focus
Credentials vs. diploma
Work-based learning component
Credit for prior learning
Competency-based education
Higher Education's Secret Weapon—Continuing Education
As a vice-president of economic development, I work with hundreds of employers from a number of industries. When I mention community college, some of them look at me skeptically. I can't say I blame them. At the end of the day, this is what employers want:
An agile response to curriculum development
Courses that are customizable to their needs
Skills-oriented courses that enable employees to be more productive
Flexible courses (not tied down to a credit unit)
Industry recognition (when necessary)
A focus on equity
The good news is that higher education has a secret weapon to respond to the needs of employers: Continuing Education. That's right. Continuing Education is not bound by credits and curriculum committees. Students do not need to take pre-requisites; registration is simple and quick (another issue that makes traditional education a headache!). What's more, Continuing Education may be taught by Subject Matter Experts (SMEs). In most cases, these individuals possess years of industry-related experience that they bring into the classroom, creating a more enriching learning environment. Continuing Education is the key that unlocks the opportunity for higher education to be a dominant force in upskilling the next generation of learners.
Student Learning Outcomes (SLOs)—Weaponizing Continuing Education to Add Value to Higher Education
Continuing Education is often considered the academic stepchild of the educational family. There are no grades, no transcripts, no pathways to stackable credentials, but it does not have to remain that way. Community colleges can create a credit-for-prior-learning model that would enable those who take Continuing Education courses to receive credit toward a traditional academic credential. Here are some ideas on how to weaponize Continuing Education:
SLO's can be clearly aligned to credit-based courses: Community colleges should encourage their faculty who teach credit-based courses to work closely in developing Continuing Education classes.
SLO's can enable accreditation for Continuing Education toward a stackable credential: The community college can develop a well-defined credit-for-prior-learning model that enables the learner to obtain a credential or certificate. This can be done easily in skills-based courses such as blueprint reading, Excel spreadsheets and courses offered through third-party systems such as CompTIA and Coursera.
Overcoming Barriers
Continuing Education is the most efficient way to deploy competency-based education (CBE) into a curriculum. And CBE is about to get love from some major workforce development entities. The U.S. Department of Labor is beginning to include competency-based education (CBE) in its apprenticeship expansion grants; the Jobs Act proposed by the Biden Administration also mentions CBE as an alternative way to train the workforce. The question is, can Continuing Education get some love from the community college? Here are some common barriers that keep Continuing Education from getting a date to the higher education dance:
Accreditation: The purpose of accreditation is to insure higher education institutions maintain the highest standards in serving students, while managing its operations with transparency and accountability. That's good. Getting accrediting bodies to embrace new standards such as competency-based education? That will take a while. Unfortunately, companies and the people they need to help them compete do not have a while. To address this barrier, run your CBE through CE while accrediting bodies figure out how they are going to add them to their standards.
The S-word: While this is a four-letter word, it is not the one you are probably thinking: it's silo. Community colleges must break down the silos between traditional faculty and those who teach Continuing Education. This academic classism must come to an end if the community college is to create pathways for Continuing Education to be credited within traditional curriculum. Dealing with this barrier requires leadership. Dr. Dianne G. Van Hook, chancellor at the College of the Canyons, is proof of what leadership can do. She created a committee that includes representatives from instruction and workforce development. This group now pilots not-for-credit education, then migrates it to credit instruction based on demand from students and employers.
Time for Some Homework
So, you have read the article; now it is time to work the article. Here is your assignment:
Build the CE/credit model for CTE programs with the highest demand, based on meeting with employers
Bring employers into the curriculum development conversation
Pilot the program with an employer or trade association
Create a stackable credential, and track student progress who migrate from CE to credit
Tie CE to educational metrics (retention, graduation, etc.)
Conduct economic impact study of graduates who obtain work
Warning to community colleges: If we do not take the steps to address the needs of employers and learners, they will find someone who will—correction—they are already doing so! There is still time to claim your rightful place as the primary source for upskilling and job placement. You have a secret weapon. Don't wait for another pandemic to use it.
Disclaimer: Embedded links in articles don't represent author endorsement, but aim to provide readers with additional context and service.
Author Perspective: Administrator
Author Perspective: Community College
You Might Also Like