Competency-Based Education: A Blueprint for More Equitable Education-Employment Pathways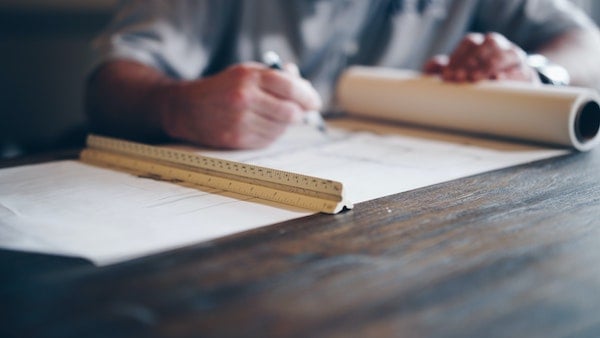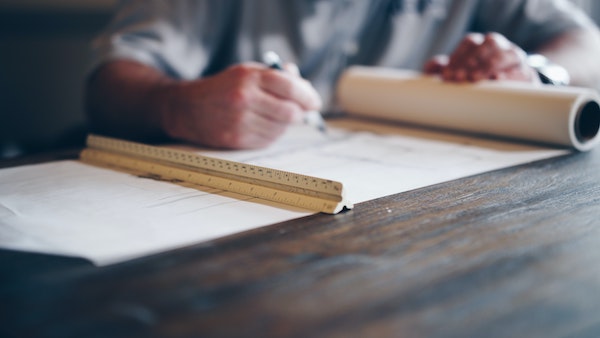 Like most crises, the COVID-19 pandemic accelerated trends that were already in motion. For example, its massive workforce disruptions have left millions in need of upskilling or reskilling. As a result, the link between learning and work has never been more critical, which makes serving adult learners more important than ever. Among the pandemic's few silver linings are renewed efforts by postsecondary educators to be more flexible to the needs of learners, who must balance many other commitments with their pursuit of education. But amid these accelerated changes, the pandemic laid bare longstanding inequities that go deeper than the familiar obstacles adult learners face, exacerbating them. Education-career pathways drive social mobility, but racially minoritized students have long lacked access to these pathways and to support along the way. Too often, their educational journeys are prescriptive, with excessive emphasis on the journey and not enough on the destination.
The challenges adult learners face often intersect with obstacles to equity. Students of color are overrepresented among low-income students who split time between work and school[1]. They are also more vulnerable to life's disruptions. They have been disproportionately affected by job losses and are more likely to prioritize education with clear career connections. Data show that Black students enroll at lower rates at public postsecondary institutions and at higher rates at for-profit institutions. This is because flexible schedules and online programs make for-profit institutions more appealing for students with time and financial constraints. The Council for Adult and Experiential Learning (CAEL) understands the importance of implementing innovative learning approaches at public postsecondary institutions to meet the needs of the racially diverse adult learner population. Competency-based education (CBE), with its natural and longstanding nexus to adult and work-relevant learning, presents an opportunity to address these challenges along multiple fronts, supporting the mutual success of postsecondary education providers and their students, and the economies that depend on them.
In January 2020, the California Community Colleges (CCC) Chancellor's Office and California Community College Curriculum Committee (5C) collaborated to develop a student-centered teaching and learning framework to offer direct assessment CBE for associate degree programs throughout the system. The CCC is the country's largest community college system and the largest system of higher education in the nation. Its 116 colleges are spread over 73 districts and serve 2.1 million students per year. The majority are students of color. Over half of its students are over the age of 24, and 42% are in need of financial aid. Students of color in the state are overrepresented among those who did not complete college or never attended. Meeting millions of these students where they are, the essence of serving adult learners, might seem daunting. To make it less so, CBE flips the script. By valuing competencies over Carnegie units, it can shorten the distance between where students are and where they need to be.
But CBE doesn't dictate the route they need to take to get there. Instead, it gives students autonomy to decide when, how and at what pace they will learn. CBE frames learning as the mastery of specific skills, knowledge, abilities and intellectual behaviors–and their integration into competencies. Students demonstrate their mastery of competencies through a direct assessment of something prized in the workplace: the ability to balance theory and application.
CCC CBE programs will be fully online or hybrid, further boosting their flexibility and personalization. Though the programs will not be bound by physical or time constraints, their core purpose is increased credential completion and transfer. Accordingly, they will meet or exceed the standards of traditional programs, with established credit hour equivalencies. CBE competencies will translate into traditional course learning outcomes, so associate degrees remain portable and allow students seamless transfer to any college or university in the state and beyond. Just as it is a misconception to think that equity comes at the expense of excellence, it is a misconception to think an outcomes-based approach to learning comes at the expense of academic rigor. After all, what better evidence of educational attainment is there than the ability to put learning into effective practice?
It should go without saying that student success is a necessary ingredient of institutional success, yet it's worth underscoring some of the explicit benefits CBE offers colleges and universities. Adult learners (25+) comprise about one-third of postsecondary students in the U.S. Looking beyond age-related descriptions, if we categorize traditional students as those who are between the ages of 18 and 24, live on campus, attend classes full time and are financially dependent on their parents," non-traditional students make up about 75% of enrollment[2]. On top of that, fall 2020 undergraduate enrollments were down nearly 7% overall and over 13%among community colleges. A WICHE report predicts that 2026 will mark the beginning of a long-term decline in high school graduates. Effective enrollment, retention and completion policies for adult learners are both an ethical and an economic imperative. Our postsecondary system will need to package programs to maximize flexibility, offering industry- and employer-endorsed credentials that build on each other and provide greater transparency of learners' competencies as they navigate education and employment pathways. CBE can play a major role in this, easing transitions among the many on- and off-ramps that link learning and work in the new reality of the 60-year curriculum.
Despite the rapid change around it and its role in helping workers adapt to that upheaval, postsecondary education has been slow to evolve. Failing to keep up with real-world demands creates risks that are only amplified by the intensifying scrutiny of higher education's value proposition, an appraisal increasingly viewed through a workforce lens. One thing the pandemic showed, though, is that education systems could be nimble and innovate quickly. At the same time, systemic change requires coordination and buy-in at all levels. Although CCC policy development occurs at the state level, policy implementation happens within locally governed districts. The chancellor's office is leading a collaboration that includes faculty, union representatives, students and administrators from across the college campus. Supporting them are outside equity and CBE experts.
Having identified change agents throughout the system and established CBE regulations for statewide implementation of direct assessment CBE, the program is now in a pilot phase that includes eight colleges from across the state: Bakersfield College, Coastline College, East Los Angeles College, Madera College, Merced College, Mt. San Antonio College, Shasta College and Southwestern College. The chancellor's office's Direct Assessment Competency-Based Education Collaborative will help implement the regulations. It also will facilitate recurring workshops where pilot colleges can benefit from experts in CBE and other specializations. The workshops will serve as a venue to exchange best practices and other mutual support as the colleges develop individual CBE programs. The CBE pilot launched in June this year, and participating colleges' CBE programs will first be offered in spring 2024.
In the meantime, CCC will continue to explore opportunities to improve workforce and transfer preparedness by providing students with a clear path toward fulfilling their educational and career goals–the focus of its Guided Pathways framework. The CBE initiative, which emerged from Guided Pathways efforts, may well serve as a spark of innovation itself, leading to additional ways to increase flexibility across the CCC as the system further integrates education and employment. While we always hope that students have a love for learning, the vast majority don't have the luxury of learning for learning's sake. They enroll because they are working toward earnings and employment goals. The CBE pilot may be the first pebble in the pond, eventually creating waves that break down silos between academic and work-based learning. If performative assessment becomes the norm, not just within the CBE framework but in the broader postsecondary landscape, it promises to transform our educational offerings to better serves students of color, low-income students, adult learners in general and their communities. Because when it comes to pathways, social mobility is the most important success measure of all.
References
[1] Source: Georgetown University Center on Education and the Workforce,
Balancing Work and Learning: Implications for Low-Income Students, 2018
[2] https://journals.sagepub.com/doi/full/10.1177/1477971419842880
Disclaimer: Embedded links in articles don't represent author endorsement, but aim to provide readers with additional context and service.
Author Perspective: Community College
Author Perspective: Association
You Might Also Like