Helping Underrepresented Students Get on the Path to Economic Mobility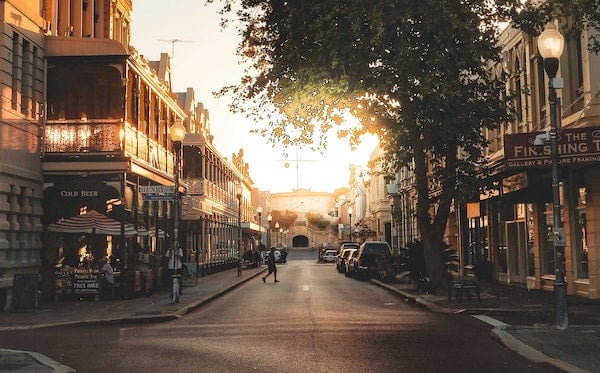 Last spring, in the midst of a pandemic, over 500,000 low-income and first-generation college seniors nationwide graduated into a recession. They found themselves navigating an uncertain job market with increased hiring freezes and layoffs as well as a surge of competition from more experienced workers vying for entry-level roles.
However, even before the pandemic, this group of students was already on an unequal playing field: An African American with a BA was twice as likely to be unemployed as their white counterpart, and a Bachelor's degree holder from a low-income background started their career earning only two-thirds as much as those from higher-income backgrounds.
While higher education has the potential to be the great equalizer, only 30% of our country's 1.3 million first-generation or low-income college students enrolled each year graduated and secured a strong first job or entered graduate school. This meant that over 900,000 students this past year were unable to activate their potential.
It's not that these graduates lack the wits, skills or experiences to launch strong careers. Rather, students from underrepresented backgrounds do not have the same access to social capital or the ability to take advantage of networks and relationships to achieve their potential, as their wealthier peers. We see this play out every day. According to LinkedIn, for example, 85% of all jobs are filled via networking.
These hidden inequities desperately need to change, and they can be if campuses act intentionally. Campuses must appreciate the structural inequities that exist amongst our students, and then must directly engage those inequities through programming that invests in the social capital and networking capacity of students who have not had access to these resources historically. These resources will not magically appear if we do not intervene, but if we do, more college students should be on the path to economic mobility, whether through strong first jobs or launching straight into graduate school.
To achieve this on a larger, national scale, however, policymakers must invest in innovative data-driven models that allow higher ed economic mobility engines to thrive. Innovation funds, such as the one proposed in the bipartisan Fund for Innovation and Success in Higher Education (FINISH) Act at the federal level, could support these efforts. By tiering investments in innovations based on the level of evidence, the federal government can help institutions of higher education and their partners scale what's working and provide capital to develop high-impact approaches.
Another potential avenue for investment option sits in a proposal within President Biden's American Families Plan, which includes a "$62 billion grant program to invest in completion and retention activities at colleges and universities that serve high numbers of low-income students, particularly community colleges." The focus on completion and retention is critically important, and we would love to see Congress and the President expand the goals and eligible activities in this fund to include career outcomes, activities and courses for the same population of students at four-year public colleges and universities. As higher education leaders, we see that our students from more humble beginnings need support to not just complete the degree, but to obtain the competencies, confidence, connections and experiences that will lead to strong first jobs or graduate school and the ability to see the full ROI of their college degree. This is critical for our students and their families as well as the future of work in our nation.
We believe that one model that could leverage (and scale) such resources is the partnership between San José State University (SJSU) and the nonprofit Braven. This partnership, which began seven years ago, proves what is possible when students are provided with the space to learn about the network gap and take tangible steps to close it. We've seen this collaboration deliver on its promise for hundreds of graduates. Last year, 251 SJSU Braven Fellows graduated from college into a recession. This class of graduates outpaced their peers nationally in strong job attainment by 22 percentage points (58% vs 36%) within six months of graduation.
These results reflect our partnership and the hard work of students in the Braven program, which begins with a 15-week credit-bearing course in which students develop professional competencies like problem-solving, teamwork, networking and communicating. They are paired in small cohorts of five to eight peers led by a leadership coach, a volunteer professional from the workforce who shares real-world applications and feedback with students, acts as their mentor and is willing to open their networks to students.
Upon completion, students receive additional opportunities to network and develop their career-readiness skills. Students also continue to be mentored by professionals in their field, lead campus clubs, visit local companies and take full advantage of all the resources their career center offers.
Across the entire experience, partnerships with employers play a key role, allowing students to build strong professional networks and open doors to quality jobs and internships.
Gabriel Miranda, who was the first in his family to go to college, is one of these graduates. During his eight-month job search, Gabriel submitted more than 200 applications. But thanks to the professional network he built through the Braven-SJSU collaboration, he landed a job at Amazon, where he is now managing a team of 50+ associates. At the age of 25, he is already out-earning his guardians; by comparison, by age 30, Americans have a 50/50 shot of out-earning their parents.
His Braven leadership coach Katie and professional mentor West were instrumental in making this happen. They helped him during his job search, from connecting him with professionals in their networks to preparing him for interviews. Through their two networks, Gabriel expanded his professional connections exponentially and had more than 15 informational interviews with new contacts to help him figure out his path forward. It was through one of West's connections on LinkedIn that Gabriel secured his current position.
In this moment of uncertainty, one thing is certain: The networks students can build matter significantly. Helping our nation's underrepresented students grow their professional networks is one way we can begin to challenge the structural inequities many underrepresented students face every day. And importantly, these programs will help ensure their path to a strong first professional position, the long-term financial freedom that launching strong into the job market is more likely to bring and the opportunity to find not just a job, but a career.
Disclaimer: Embedded links in articles don't represent author endorsement, but aim to provide readers with additional context and service.
You Might Also Like