Synchronous Online Tutoring: Tips And Tools To Start Your Own Program (Part 3)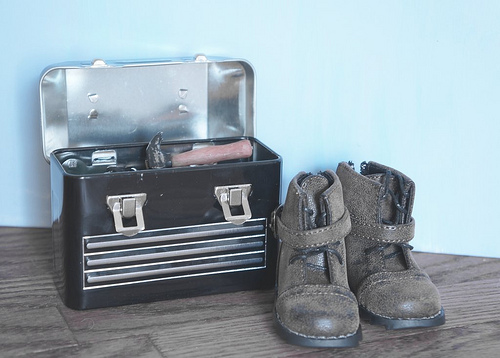 This is the final installment of a three-part series on synchronous online tutoring. The first article focused on logistics of such services, the second article focused on free or low-cost tools that can be used for online tutoring, and this article will focus on essential features of the tools.
It's easy to look at technology and wonder how someone could learn to leverage all of its features. Most people don't need all the features that accompany technology, and they'll need to determine which aspects are more relevant to their needs. Knowing what features of technology are needed for everyday use can decrease training time and make the training more efficient and focused.
Below are my recommendations on which features might be most relevant and, depending on the tutoring center, most frequently used. Using this information can help tutoring center administrators focus their training and use of online tools.
Appointment Scheduler
Features of Snap Appointments (www.snapappointments.com):
Embed Snap Appointments on tutoring center's website
Input tutor information – availability and subjects tutored
Control lead time for scheduling appointments
Tutors to sync tutoring calendars with other devices (e.g., cell phones, laptops)
Text and email reminders to students who include cell phone and email information when scheduling appointments through the online system
Recurring appointments
Client accounts for students to view their tutoring history and cancel appointments
All features listed above are free. Some of the forthcoming features may include fees. Examples of forthcoming features include online payment for tutoring services, video conferencing, and multiple sign-ups for one meeting.
Essays and Similar Assignments
Features of TitanPad (www.titanpad.com):
Send the web address for the shared site from which tutor and student will collaborate
Upload document, make changes to the document, and export the edited document
Note: all formatting is lost.
Features of Google Docs (www.docs.google.com):
Student to upload document and share/unshare with tutor
Insert comments and chat in the sidebar
Export the edited document
Maintains most of the document formatting
All features listed above are free.
Math, Diagrams, Illustrations, and Similar Needs
Features of Scriblink (www.scriblink.com)
Send the web address for the shared whiteboard on which tutor and student will work
Math symbols that could be difficult for the average person to conjure up on the computer
Conference call option
Varying colors and thickness of whiteboard pen
Graphing "paper" and multiple "pages" of whiteboard available
Exporting contents of the whiteboard
All features listed above are free.
Conclusion
The features list is not complete for any of the tools listed above, but they are the features I have found most helpful for tutors and their students to become familiar with. You should experiment and have fun figuring out what your tutoring center needs most and whether these particular tools meet your needs. This is the final installment of the three-part series on online tutoring tools. Please feel free to contact me or make a comment with any questions you may have regarding the content of the articles.
Author Perspective: Educator
You Might Also Like