Synchronous Online Tutoring: Tips And Tools To Start Your Own Program (Part 2)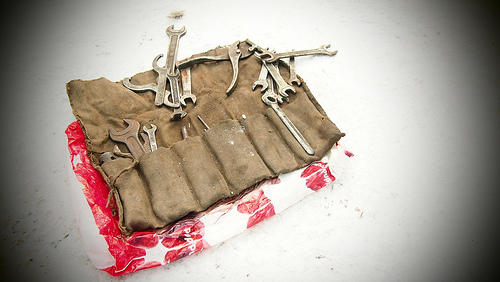 This is the second of a three-part series on synchronous online tutoring. The first article focused on logistics of such services, and this article will focus on free or low-cost tools that can be used for online tutoring.
Synchronous tutoring doesn't have to be expensive, and it doesn't have to be complex, especially for schools that are just starting to offer online services. There are costly, sophisticated online tools that schools can invest in for tutoring use, but below are recommended tools that are free or low in cost so that tutoring centers can gain a basic understanding of and feel for online tutoring – and perhaps continue using for a long time.
Appointment Scheduler
Snap Appointments – General online appointment scheduler with capability for virtually unlimited number of tutors, students ("clients"), and subjects. There is no need to download, and basic features are free. Tutoring centers will need to set up a business account, and after a student's first scheduled appointment, an account is automatically created for the student.
There are many other online appointment schedulers that probably work well, but Snap Appointments is the only free tool I could find that met the needs of my tutoring center. Read about some of its features in the third and final installment of this article series.
Essays and Similar Assignments
TitanPad – Public space that allows multiple people to collaborate on a single document simultaneously in real-time. There is no need to download, sign up, or pay a fee. With a convenient color-coded system, it's easy to keep track of who is making changes on a document.
Google Docs – Web-based office suite that allows multiple people to collaborate on a single document simultaneously in real-time and includes a word processing feature compatible with Microsoft Word. There is no need to download, and it is free. Tutors and students must sign up for an account so they can upload, share, and collaborate on documents. If they have a Google account of any kind (e.g., Gmail or Youtube), they are already signed up.
Although TitanPad and Google Docs are both effective tools, Google Docs seems to be the more sophisticated of the two tools. It may not, however, be as convenient if both the tutor and student do not already have a Google account.
Math, Diagrams, Illustrations, and Similar Needs
Scriblink – Virtual whiteboard with drawing tools and math symbols that multiple people can access simultaneously with a shared link. There is no need to download, sign up, or pay a fee, but the computers used by the tutor and student need an updated version of Java. If interested in a conference call while using the whiteboard, a free conference call option is available.
Similar to the appointment scheduler, there are probably other tools similar to Scriblink that would be just as effective, but Scriblink met the needs of my tutoring center the best.
Pen Tablet – Tablet that simulates paper and pen but is connected to the computer and serves as the mouse. This is particularly useful when writing out math problems and drawing diagrams. It helps the tutor communicate complicated homework problems through the computer more quickly and effectively than trying to type out mathematical symbols or draw complex shapes using a traditional mouse. The Wacom Bamboo Tablet series comes highly recommended and ranges from about $60 to $500; the lower end models receive great reviews and should serve your purpose.
Conclusion
Knowing what tools and what types of tools are available for use in online tutoring is as important as knowing which tools are needed to meet the needs of a tutoring center. Every tutoring center has different needs based on its budget, personnel, and subjects offered, and the tools described above are just a few options available for online tutoring. When doing your own research to find and select online tools for your own program, make sure to take into consideration your tutoring center's needs. To learn more about what specific features of tools for online tutoring are most relevant, read the final installment of this three-part series.
Author Perspective: Educator
You Might Also Like