Coaching is Not Academic Advising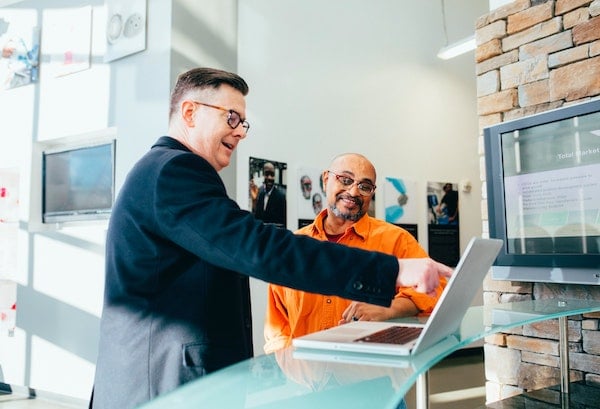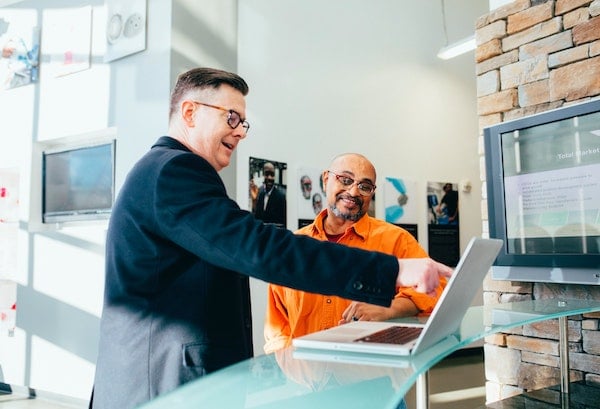 Authors, researchers, and practitioners have explicitly stated that coaching and advising are different support models; however, many are still confused—and rightly so. The term coach is used to refer to just about anything in higher education; a mentor, an advisor, and a teacher can all be identified as such. Coaching is synonymous with student support, and the indiscriminate use of the word on college campuses has made things quite confusing. The position of coach is an emerging profession, and it is critical that we discuss how coaching and advising roles are actualized in practice to differentiate the two.
Many professionals in higher education with the title of coach (academic coach, college success coach, academic success coach, academic life coach, etc.) do not advise students at all. At the same time, some advisors have adopted a coaching approach in their practice. While some models may blend the two roles, coaching is not an advising practice; coaching is its' own unique approach to working with students.
Here are seven ways in which coaching differs from academic advising.
Coaching and advising inherently contradict one another
While advisors aim to promote student choice in an advising context, this aim is restricted due to the realities of campus policies, procedures, and major requirements. In some scenarios, students do not have a choice. Advisors are expected to know and interpret these requirements to students.
Coaches aim to promote student learning, growth, and development by choice, but it varies drastically in higher education because of a lack of standards. Coaches are not positioned to provide expertise in policies, procedures, or requirements. Every student meeting looks different based on how the student wants to grow. If a student does not want to work on time management, the coach does not force this topic even when they know it is the best for the student's success. If a coach forces a discussion about time management, the student is unlikely to follow through with implementation. Trained coaches know this and must help students build motivation and self-awareness to recognize and decide for themselves what changes they want to make.
Power dynamics
Advisors have the capacity to approve whether or not a student can take a specific class or even graduate. While advisors may not create this power difference, they ultimately have to relay messages back to students about what they can or cannot do during their degree program.
Coaches must break down barriers by building strong relationships with students to challenge these power dynamics. Strong relationships are essential to coaching in order to make progress. While helpful and ideal, a strong advising relationship is not essential and can be challenging to establish given their positions as experts and the limited time they have to engage with students.
The purpose of asking questions
Advisors often ask great questions in their student appointments but are limited to such powerful, developmental questions because of the finite amount of time they spend with students. It is unrealistic to expect that during peak registration times advisors, with several hundred students, can ask questions for growth.
Coaches also ask great questions in student appointments. However, coaches ask powerful questions to help students build growth and insight. Contextual questions may be asked, but that tends to happen more rarely.
Time and frequency
Advisors spend less time with each student but tend to see more students. Coaches spend more time with individual students but tend to see fewer students.
Coaches meet with the same students several times throughout a given semester and progress over time. For example, in a third meeting with students, coaches refer to the goals set out in the first meeting to explore progress. Trial and error are inherent to the growth process and crucial to learning. Coaches use follow-up meetings to encourage reflection on what is working, what is not, and how they want to move forward.
Conversational framework
A conversational framework brings intentionality and process to every interaction. The conversational framework used in both coaching and advising can be similar (see: Appreciative Advising and the Conversational Framework for Coaches in Higher Education). A conversational framework is the difference between a good conversation and a coaching conversation. The conversational framework gives the coach intentionality and offers consistency in the flow of every single meeting, while also providing flexibility in what is—and how it is— discussed.
Additionally, using a framework can be beneficial for students in a meeting (i.e., a coaching approach in advising), but the main topic of discussion is likely to be course registration. This is likely due to the messaging students receive about advising.
In coaching, students reflect on success, failures, and progress every two to three weeks. Coaching helps students devote time to making small changes, and adjusting, and implementing new strategies, habits, and mindsets into their lives. This scaffolding helps student successfully build autonomy.
Building autonomy to make change
Using the conversational framework over time, coaches help students develop self-determination in their lives. Students grow as they become more self-aware, increase their self-confidence, and build autonomy. To build self-determination in practice, the coach intentionally holds back on giving advice, even when they know the answers (unless absolutely necessary because the student is in crisis). Over time, coaching conversations have the potential to shift from performance-based goals such as struggling in a class to growth-based goals like finding meaningful work after graduating. Students begin to take ownership of their college and life journey.
Advisors offer a plethora of ways to help students move forward, but these resources typically do not come from the student. Students often seek advice from their advisors about what to do next, or how they can get more support.
Student impact
Advisors have a direct influence on the student experience and outcomes such as retention and graduation rates. Advisors notice where students get stuck and struggle in the curriculum. They help students understand a degree's intricacies and navigate the overcomplicated system of higher education.
Coaches help students develop individually and over time. They help students build confidence, get out of their comfort zone, develop new strategies or skills, and reach smaller goals that help them work towards their degree.
Both coaches and advisors have a positive impact on the student experience that contribute to retention and persistence. Advisors help students break down goals by semester. Coaches help students break down goals over two to three weeks.
Conclusion
Advisors are experts in policy, procedure, campus resources, and degree requirements. They have a strong pulse on the student experience and have a crucial role to play in higher education. Coaches are experts in the coaching process, helping students make changes over a specified timeframe. They, too, have a critical role in higher education. Advising and coaching roles should not be seen as competing, but as complementary to student success.
Disclaimer: Embedded links in articles don't represent author endorsement, but aim to provide readers with additional context and service.
Author Perspective: Educator
You Might Also Like