Building Bridges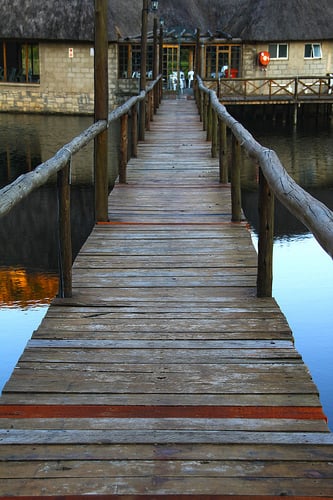 At the Center for Applied Second Language Studies at the University of Oregon in Eugene, Oregon a grand experiment is taking place.
Due to the impact of recent budget cuts in education both at the K-12 level and in higher education, foreign language courses are being dropped and students are scrambling to find new and different ways to access these necessary courses. The courses are not only necessary for college admission, but to adequately function in the globalized job market of the future. Some high school students in our state are going to community colleges for classes, while others are taking online courses developed by educational corporations.
We have assembled a team of Chinese specialists in curriculum and pedagogical design and along with myself working in instructional design and technology, we are preparing online modules in Mandarin for both high school students and the national Flagship program which supplies classes that deliver both content and high level Chinese language instruction to college students. Our goal is to create a completely new format that offers the best of language instruction and enriched technological media for high student engagement.
Being in a pioneering field is both exciting and daunting at times. One of the greatest challenges we have faced is exactly how to blend the philosophy of sound evidence based language instruction with best practices in Instructional Design. There is an art and science to both good language instruction and engaging instructional design and finding the exact points where these two disciplines intersect has been fascinating.
Communication is key. One would think that it would be easy to communicate the needs for an online module to a content development team. But without having taken an online course, the members of the content development team rely heavily on my expertise and understanding of how the course will unfold in an asynchronous online setting. By contrast, not speaking a word of Mandarin, I rely heavily on the team's expertise in developing both content and curriculum that will meet national and international standards of language instruction.
Working with native speakers from China and Taiwan, I have discovered their learning styles and their great attention to detail. While it has been mentioned in the literature that Asian cultures by nature may not necessarily be innovative, I would disagree. What I have noticed is that their ability to revise, refine and innovate is keen on models that are already created. The areas where I see our team being stretched is in using new models of teaching, such as project based learning and folding in Web 2.0 tools, the quantity of which grows by the day.
It is immensely rewarding to work side by side with colleagues from China and Taiwan as we move forward with our online initiatives. The various perspectives, skill sets, talents and viewpoints help to create an enriched learning experience that we are eager to sample with student groups soon.
Author Perspective: Educator
You Might Also Like