Equitably Assessing High-Impact Practices in Student Affairs: One Campus's Approach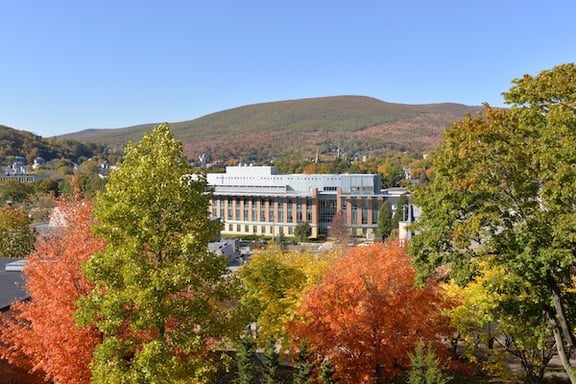 Student affairs is a highly varied discipline and career field comprising dozens of different functional areas. Structured differently to meet individual campus's needs, our areas can include athletics, public safety, residence life, student engagement and more. Decades of research tell us the work of student affairs professionals has a positive impact on retention and persistence among degree-seeking students.
Assessment is as important to this field as it is to any other area on campus. "Cross-institutional assessment efforts can help administrators, faculty, and staff provide students with seamless experiences and supports." (p. 26) These efforts are particularly salient when implementing and sustaining high-impact practices (HIPs).
At the Massachusetts College of Liberal Arts, several HIPs within the student affairs division have recently undergone a holistic overhaul to better serve the students of today:
We are strengthening and expanding our service- and community-based learning offerings, largely through the expansion of the Greylock Federal LEAD Academy. This pre-orientation program with strong service components and leadership development, previously open to a small handful of incoming new students who specifically applied for it, will be delivered to every incoming student.
Our focus on learning communities has expanded from residential offerings to a non-clinical case management approach. Each incoming student will be in a learning community outside of their major that includes faculty and staff mentors, peer support and success coaches.
Our first-year experience (FYE) programs will now be connected to an 18-month-long onboarding cycle with intentional outreach, milestones and support from the moment a student decides to enroll to the moment they complete their first full academic year.
While participation in student government does not stand alone on the list of HIPs, we argue that it meets the following two hallmarks the AAC&U identified as essential components of collaborative projects: "learning to work and solve problems in the company of others and sharpening one's own understanding by listening seriously to the insights of others, especially those with different backgrounds and life experiences." In the context of student government, students must collaborate internally as a governance body as well as within the whole ecosystem of college governance and everyone involved with it: administration, faculty, staff, their peers and external stakeholders. A student-centered approach to reorganizing student government for stronger student participation and representation is underway. In bridging the relationships we have across disciplines, creating a framework and a process for assessment, we'll be able to increase access to shared governance opportunities and provide space for student voice and action.
The positive benefits of HIPs have long been touted, and higher education has adopted these practices with enthusiasm. However, formal assessment of their implementation lags, particularly when disaggregated for historically marginalized students (Finley & McNair, 2013). Influenced by our continued response to the lasting effects of the pandemic, the most recent drives toward equity and inclusion and the differing needs of the current digital age, staff and faculty have worked together over the last 16 months to ensure our revision of these HIPs at MCLA was in line with our mission, values, strategic goals and best practices. A key part of this work has centered on ensuring assessment was not an afterthought. Rather, assessment was considered an intentional practice to be included on the front end and carried throughout each of these HIP initiatives.
To ensure our assessment efforts are meaningful and equitable, we take inspiration from the logic model framework proposed by Ashley Finley in "A Comprehensive Approach to Assessment of High-Impact Practices" (2019). This paradigm begins with a clear articulation of the vision of impact we wish HIPs to have on our students and systematically works through the practical components of designing assessment into HIPs from the start. These systems have strengthened the implementation of this programming by creating a shared language and process through which staff can channel their collaborations and planning, while ensuring quality across programming.
As we continue to expand our HIP offerings in student affairs, we seek to align our assessment practices through an equity lens as outlined in Massachusetts's Strategic Plan for Racial Equity (DHE, 2023), which MCLA has adopted as a moral and logistical imperative for our work. When further infusing equitable assessment practices into our existing framework, we plan to follow the guidelines presented by Bensimon et al. in their Assessing Equity in High-Impact Practices Toolkit (2013):
Select a high-impact practice for assessment
gather and analyze data, examining representation, access and impact
Interrogate policies and practices
Plan inquiry activities
Identify culturally inclusive practices and interventions
Implement actions and set equity goals
These steps align well with the established assessment cycle at MCLA, which works iteratively through a focus on outcomes, curricula, instruction, assessment and reflection. We think of our student affairs work as expanded beyond the academic classroom. Our classrooms include athletics fields, club meetings, dining areas, residence halls and student lounges. Our pedagogies are rooted in student development theories. The learning that happens in this expanded classroom can be identified, legitimized and valued through this parallel with our academic assessment processes.
Assessment is an iterative process of systematic inquiry. As lifelong learners, we have an opportunity to embrace assessment as student affairs practice in collaboration with our friends in academic affairs and other campus colleagues. This practice allows for the work we do with HIPs to remain relevant, fresh, data-driven and, most importantly, student-centered.
Author Perspective: Administrator
You Might Also Like