Turning Challenge Into Choice with the Launch of a New School of Professional Studies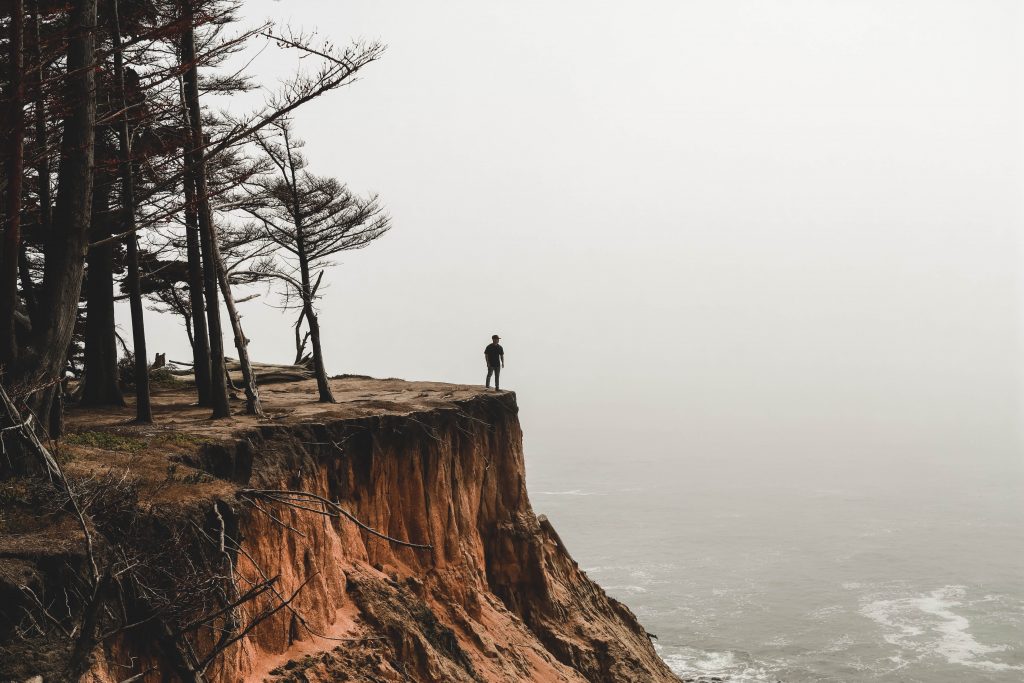 Higher education finds itself at a crux as they face the demographic cliff expected to bring up to a 15% drop in freshman prospects. Beginning in 2025, the pipeline of traditional-aged 18- to 24-year-old college students will begin to evaporate due to the decline in birth rate stemming from the 2008 Great Recession and lasting for years after.
With fewer students to fill college seats going forward, competition is rapidly growing among higher education institutions. In addition, with college costs on a mostly upward trend for the past two decades, this competition only intensifies. And families continue to look for more cost-effective paths to the knowledge and skills these students want and need for future employment.
According to the University of North Carolina System President Peter Hans, "It's going to be critical for North Carolina to think beyond the traditional college-aged student–that roughly 18- to 22-year-old demographic–because the number of those students is going to level off in the years ahead. If we're going to achieve the state's educational attainment goal, we've got to reach more adult learners. And we've got to meet them where they are."
That begs a few key questions:
What conversations are happening?
What actions are higher education institutions taking to prepare for a possible decline in tuition dollars and the cascading effects of fewer students on campus in the coming years?
Only the institutions proactively contributing to the conversation and taking steps now to be ready to act when change comes calling will succeed. Schools that are agile and responsive to the adult learner's needs may access diversified revenue streams as a result.
Here at UNC Charlotte, we're leading the charge with the launch of our new School of Professional Studies (SPS). The way we see it is, by bringing our expertise to the table, we have an opportunity to be proactive instead of reactive and show our value as a strategic partner and contributor to UNC Charlotte's mission, values and goals. SPS ensures all learners, regardless of age, level of experience or previous education and have opportunities to learn, grow and achieve their goals with a UNC Charlotte education.
Certification and credentialing are two areas that offer opportunities for expansion and where SPS has unique expertise. These shorter-track online opportunities provide career rewards in less time and at a lower cost than a degree. There is hope that these programs will attract larger numbers of students desiring reskilling, upskilling and credentialing to enter new fields.
However, our SPS doesn't stop there. Through this model, we have the capacity to collaborate with academic colleges across UNC Charlotte to provide high-quality programs designed for the unique motivations, preferences and needs of adult learners, so there are many online, blended and evening/weekend options.
This means it's not just the SPS alone that serves non-traditional learners. Through this collaboration, we can go beyond simply welcoming adult learners to high-quality, affordable programs at UNC Charlotte—we can also make it a place where they thrive. We understand that as an adult, their educational path can be challenging with the simple reality of everyday life responsibilities such as work and family. Busy adults need flexible options, and that's what SPS aims to provide.
This is especially important given our demographic. The Charlotte region's adult population is one of the fastest growing in the nation. So it's critical for the SPS to continue to roll out more programs at a healthy rate.
As any consumer knows, though, more isn't always better. I think everyone's experienced this when looking for peanut butter at the grocery story. However, having so many options can overwhelm some potential students. This is where the SPS can play another critical role: We make it easier for folks to navigate the university by consolidating what the university has to offer and creating a single point of entry.
Enrollment specialists and advisors walk students through each stage of their educational journey, from initial inquiry through graduation. This way, SPS helps adult students develop and implement a plan to achieve their academic and career goals.
For many organizations, the workforce is what differentiates them from their competition. SPS is uniquely positioned within our great city, giving our community access to knowledge and understanding that shape our community's character. By offering cutting-edge professional development programs to meet the needs of an ever-changing job market, SPS has also become the Charlotte region's primary employee development resource for businesses and organizations. As a leading provider in end-to-end learning solutions, employers rely on SPS to customize and create strategically designed programs that create skills-centered results and a lasting impact.
SPS goes beyond just meeting the educational needs of the Charlotte region. We are also an internal resource for the university community, providing faculty with professional development and enhancing the university's mission of teaching and learning excellence by supporting and advancing evidence-based practices. We also support enterprise-level instructional technologies and learning spaces that promote student success for all learners at UNC Charlotte.Although the looming demographic shift is just around the corner, this challenge should be seen as an opportunity for higher education institutions to shine and find unprecedented ways to help adult students achieve their personal and professional goals.
Author Perspective: Administrator
You Might Also Like