Retaining Learners Through Educational Employee Benefits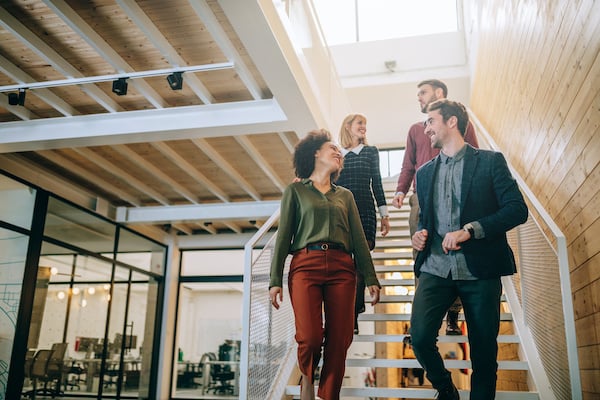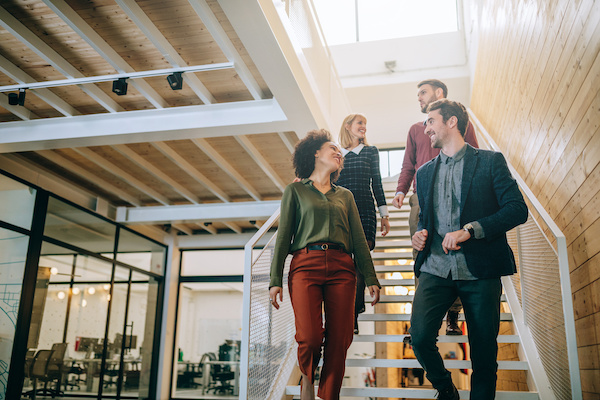 The current labor market is facing a scarce talent pipeline, putting pressure on employers to fill their positions. Even more, there's also pressure on higher education to provide the skilled prospective employees. To bridge this talent, educational employee benefits are becoming a more common way to get talent in the door. In this interview, John Eshleman discusses the current gap in the market, the employer perspective on employee educational benefits and how institutions can benefit from this collaboration.
The EvoLLLution (Evo): How would you describe the current labor market in the healthcare industry?
John Eshleman (JE): The labor market is very tight right now in healthcare—a trend we've been experiencing for a few years. The pandemic accelerated the tightness with more jobs than workforce available. There are also new entrants to the market with travelling nurses, who are essentially free agents offered more money to move around the country. This isn't new, but the pandemic opened nurses' eyes to the opportunity. As a result, we're constantly challenged to improve our benefits and compensation packages to compete.
Evo: What was behind Memorial Hermann's decision to add no-cost degrees to their benefit offerings?
JE: We added no-cost degrees in July 2022. However, we've offered a tuition reimbursement program to our employees for nearly 20 years.
We have phenomenal talent within our organization, and many employees expressed a desire to advance their degrees and ultimately their career. For some, paying for school upfront was not a viable option, so we looked at different programs where we could use our internal talent to create pathways for success. We began to offer no-cost degree options, so employees could go back to school but pay very little to nothing, depending on what degree they chose.
Evo: Are you partnered with specific schools?
JE: For our no-cost programs, we have a selected number of schools that fit our needs. We looked at existing partnerships, schools where our employees were already enrolled and high-quality, cost-effective programs.
Evo: How are you marketing these benefits to current and prospective employees?
JE: We take a multi-prong approach. For our current employees, we send emails reminding them about these benefits. We also discuss the benefits in our town hall meetings. Working with our managers is also key, as they know what their employees are looking for regarding their future and can have those personal discussions about our education offerings. For prospective employees, we want to make sure the information is out there in the market—social media is a good avenue. Our talent acquisition group will promote our benefit offerings at job fairs and other career sites as well.
Evo: Do you find current or prospective employees are excited about this offering?
JE: We had 150 employees register for the benefit during the first enrollment period in August 2022. It's exciting for the employees and for the organization because it means those 150 employees are committed to employment at Memorial Hermann for the foreseeable future. As the program continues to evolve and we continue to get the word out, we expect to see those numbers grow.
Evo: Why is it important for employers to look into both credit and non-credit programming for their employees regarding upskilling and re-skilling?
JE: Many areas of the workforce need credit programming. Having the ability to get the degree opens doors for licensure and enables people to move up. Many different areas benefit from non-credit programming and will allow employees to go out and get a certification. That opens new doors and provides greater job satisfaction. And it helps our organization by keeping employees within the Memorial Hermann family.
Evo: How can employers and institutions work closer together to close that talent gap?
JE: First and foremost, employers and institutions working together for affordable tuition is key. Other nontraditional ways of working together include employers and institutions creating special programs and pipelines so a student can enter the workforce at Memorial Hermann or elsewhere upon graduation.
Evo: Is there anything that you'd like to add about educational benefits and the value of credit and non-degree education?
JE: In addition to providing support for current employees, many of our employees have come to us with student loan debt. We decided to help our employees pay off their student loan debt by providing a generous benefit with a lifetime maximum of up to $20,000. We are pleased to be able to help alleviate some of the burden and to help pay for the degree that brought them to Memorial Hermann.
This interview was edited for length and clarity.
You Might Also Like