Breaking Through the Silence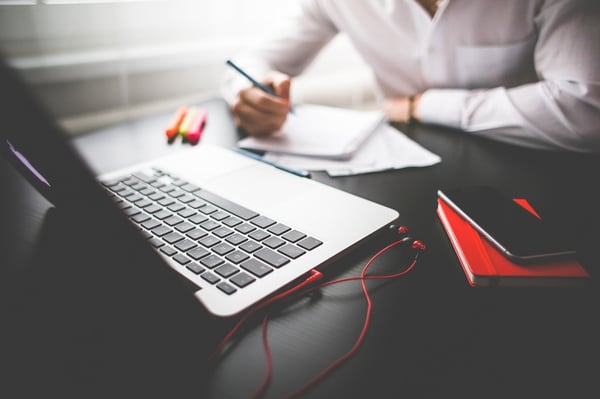 How many of us have been there? We worked for months to create a new online program, and it's ready to go. We know that this program offers the most relevant content, an engaging delivery method, and, of course, a ton of learning to be gained. We launch the program and brace ourselves for the onslaught of enrollments that are sure to come. We wait, and wait, and wait some more. But all we hear is silence.
How can you be sure your new program offerings not only get noticed, but also actually lead to registrations? For starters, let's look at three ways that you can break that silence before the program even starts: set realistic timelines, know your audience and have a clear value proposition.
Set Realistic Timelines
It takes time to build momentum for a new program. While the days of "build it and they will come" may still ring true in some areas, in most cases you need to first develop a solid marketing strategy that includes time for outreach and community building. Typically, a prospective student will take upwards of 6 months to decide to apply for a certificate program, and so allowing enough time for your program to garner both awareness and interest is critical to its success.
Take a moment to think about a recent project that you've embarked on. Recall your initial excitement and the expectation that "this one" will progress smoothly and everything will go as planned. Now think about how quickly that feeling dissipated as you realized how easily the project got off track and was now behind schedule. The end result is that your marketing plan is likely comprised as well. All that planning that went into the development of the program has now quickly consumed your marketing timeline. Using tools such as Microsoft® Project or other project management applications that link milestones and tasks across the entire project timeline can help you plan for these unexpected hiccups, so if milestone A is delayed by 3 days, then milestone B will move ahead by 3 days, and so forth. Of course if the resources for B are not available then you'll have further delays. The key is to build in enough of a buffer (where possible) as a way to deal with these pitfalls.
Know Your Audience
Do you know your audience? If you're not clear as to whom you're targeting, you can imagine how confused prospective students will be. Only when you know your audience can you ensure your program offering aligns with their prescribed needs. So how do you do this? Talk to industry practitioners, employers and companies that hire to fill the skills or roles your program addresses. Tap into your advisory committee and instructor networks to get some specific demographics on the target audience such as age, race, and gender, as well as their level of experience and education, present and desired capabilities and industries/sectors they work in. Before beginning your program development, create personas that represent members of your audience. Where do they reside? What kind of events do they attend? Are they on Twitter, Facebook and/or LinkedIn? What type of network association memberships do they hold? Doing a bit of homework up front and being specific about whom the program is aimed at will provide more clarity for prospective students.
Have a Clear Value Proposition
Your audience will want to know one thing: What's in it for me? As you create the program, be sure to list the benefits that a prospective student will gain from enrolling in it. What is your program's unique selling proposition? Can you describe—in a few sentences—what the program is about? What is appealing about your program? Why should someone take the program from your institution? Do a competitive analysis to determine how you are different from other programs on the same topic. If your program is tied to a specific job, role/responsibility or career path, make sure you note this; it's an easier sell as there is a known market for those skills. If it is a newer field of study then the description will need to be even more detailed and the benefits clearly identified. All marketing should refer to the value proposition. If your program is longer than others in the market but delves deeper into the subject, you need to highlight these benefits across each channel.
Shout it Out!
When it comes to a new program launch, there is no one-size-fits-all approach to cut through the silence. Finding your voice amongst the silence requires lots of planning, knowing the "who, where and why" of your audience and clearly highlighting what makes your program unique.
Author Perspective: Administrator
You Might Also Like