Creating Financial Aid-Eligible Pathways Through Clock Hour Programming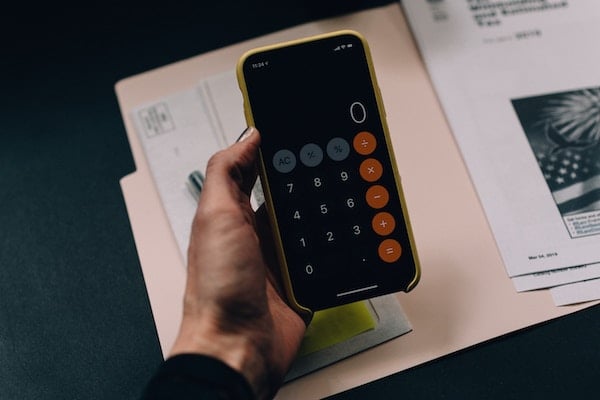 Clock hour programs are short-term programs that are aligned with industry recognized credentials and lead to accelerated entry into the workforce. For example, students in a Precision Machining clock hour program will earn several National Institute for Metalworking Skills (NIMS) certifications through the course of the clock hour program. These national, industry-recognized certifications signal to employers that graduates learned certain skills and understand industry concepts that have been agreed upon by their national certifying body.
Clock hour programs at GWCC lead to the award of a Certificate of Competency (CCT) for program graduates. The way we operate at GWCC, clock hour programs are neither non-credit classes or credit programs. They are an additional course and program delivery method that we utilize to increase access to education and training, and support the college's workforce development efforts. Clock hour programs can be Financial Aid eligible if they meet certain content and length thresholds, including being at least 600 hours in length.
Clock programs are lab heavy, though they also have classroom and textbook components. Students typically spend 20 to 24 hours per week (depending on the program) practicing technical skills that will prepare them for entry into the workforce. Additionally, we place a significant emphasis on the essential skills employers are seeking, such as teamwork, communication and time management. They are hands on programs and generally have the look and feel of an actual work environment, with the machines and equipment one would expect to see at a job site. It's an immersive learning environment for the student!
At GWCC, the clock hour programs benefit from advisory boards which convene annually or more to ensure the curriculum aligns with current industry standards. We also work closely with industry partners to launch new clock hour programs. For example, a group of opthamologist offices approached us with a significant hiring need of additional ophthalmic assistants. We created a program based on their input, and they donated a great deal of equipment and subject matter expertise to get us started. That program—the only one of its kind in the southwest—is now accredited by Joint Commission on Allied Health Personnel in Ophthalmology (JCAHPO). We have a full-time instructor who teaches two cohorts per year. We also hold classes and conferences that qualify as JCAHPO continuing education units for ophthalmology professionals. This program is the rare exception to most health care programs, where we actually have more partners offering clinical sites than we have students to fill them. This all began because employers shared a need, and we collaborated to create a unique and new program option to meet that need.
GWCC's clock hour programs are measured in 60-minute increments and students pay an hourly tuition rate that is approved by our Governing Board. They can be offered throughout the year, irrespective of the semester or quarter schedule that most credit-hour programs follow. This flexibility leads to quick response to local workforce needs.
Students enrolling in clock hour programs at GWCC tend to be a bit older than the traditional, direct-from-high-school student. We serve students from 18-80 who are seeking to learn skills for their first career, upskill in their current career, or pivot to an entirely new kind of work. Often times, our clock hour programs attract students who are drawn to the hands-on, lab focus of this delivery format. There is an opportunity to leverage the skills and credentials earned through clock hour programs, as well as the students' previous work experience, as a way to award Credit for Prior Learning. This may create a new on-ramp for additional education in a credit bearing program that a student may not have pursued otherwise.
The Certificate Programming Imperative
Increasing access to quality education, training and support services is the mission of community colleges at large. More specifically, occupational education programs, such as our clock hour offerings, support the workforce development focus within the community college environment.
Clock hour certificate programs at GWCC include:
Welding
Precision Machining
Meat Cutting
Phlebotomy
Ophthalmic Assistant
Medical Assistant
Massage Therapy
Aesthetician
Cosmetology
Hairstylist
Collision Repair
Computer Support
Pharmacy Tech
Medical Billing & Coding
Spanish Medical Interpreter
EMT
These programs lead to entry or upskilling within in-demand careers. Short term certification programs are good for the students, the workforce and the local economy.
Gaining credentials and certificates that are valued by workforce partners can help to create a path toward upward mobility for students. It has been noted that there are 30 million good jobs throughout the country that do not require a bachelor's degree.1 Good jobs in this context are defined as those with an annual wage of at least $35,000 for workers under age 45 and at least $45,000 for workers older than that. Considering this information, there is great opportunity for workers to be prepared to fill these jobs by earning certificates, degrees and industry recognized credentials through community college occupational education programs.
About 72% of the middle class had not even completed high school in 1950.2 By 1980, 40% of the middle class had no more than a high school diploma, and by 2000, 49% of the middle class was considered college-educated, with at least one year of postsecondary education or training.3 In fact, although two out of three entry-level jobs required only a high school diploma or less last century, two out of three jobs require more than just a high school education in today's economy.4 As these workforce and economic development trends continue, the value of certifications beyond a high school diploma continues to increase, as does the return on investment for students who pursue these credentials.
Leveraging Clock Hour Program Design to Increase Certificate Program Access
Clock certificate programs can qualify for local, state and federal workforce development funding, such as Workforce Innovation Opportunity Act (WIOA), federal financial aid, including Pell Grants. This funding allows a broader range of students to access training, and with Pell and WIOA dollars, students may access training with reduced out of pocket costs.
Clock hour programs are eligible to utilize federal financial aid to support student tuition and fee costs if the program is at least 600 hours and 15 weeks in length. Prorated financial aid eligibility can also occur if the program is between 300-599 hours and at least 10 weeks in length. Additionally, our alignment of clock hour programs with industry recognized credentials allows the programs to be eligible for WIOA and other federal workforce funds. We have many instances where a student's employer covers all program expenses. GWCC also has scholarship funding available for clock hour students to offset their cost of attendance. We also have long-standing partnerships with entities such as the Gene Haas Foundation, which has provided funding for new tool kits for some of our Precision Machining students.
Clock hour students pay one tuition rate that is approved by the MCCCD Governing Board. The in-state and out-of-state tuition rate is the same for clock hour students, which allows students who relocate to the greater Phoenix area to take advantage of these affordable education programs immediately upon arrival to the area. Our unique program offerings, such as Meat Cutting and Ophthalmic Assistant, attract students from both within and outside of our county and state.
There is also data that shows those with a certificate of completion earn approximately 19% more than those with a high school diploma.5 So, the affordability and accessibility of the clock hour programs allows students to enter the workforce quickly so they can see the return on investment in their education.
Key Considerations to Launching Clock Hour Offerings
Some educators may associate clock programs with training that is overseen and approved by state boards, such as cosmetology, which mandates a certain number of hours be met in order to sit for a state board exam. The good news is that a wide variety of programs can be clock programs, and they can also qualify for federal financial aid.
Colleges considering transitioning their non-credit programs to clock programs eligible for Title IV funding should consider the following:
Are the programs between 300-599 hours long for prorated financial aid eligibility?
Are the programs over 600 hours for full financial aid eligibility?
Will the program lead to certification or gainful employment? (no self-enrichment of continued education)
For programs to be financial aid eligible, the site where they are being provided must be on the Program Participation Agreement (PPA). The programs must also be on the PPA. It can take approximately four months to add a site or program, so planning ahead is important.
We would also recommend colleges research how clock programs at their institutions can make use of WIOA funding. Generally, the requirements are that programs are short term, meet local workforce demand and result in an industry-recognized credential. WIOA funds can be used by students who are clients of the local workforce agencies that disperse those funds.
Lastly, it is important to identify how clock and credit programs can complement each other, rather than compete with one another.
Clock hour programs should not be considered better or worse than credit hour programs. They should be considered as another delivery method to prepare students for the workforce. It is important to consider how articulation, credit for prior learning, or prior learning assessment policies may apply at an institution seeking to transition programs to the clock hour model. Some of our clock hour students complete their program, enter the workforce and do not return for additional training. Others truly become lifelong learners. It is important to identify how to support the educational aspirations of these students in a way that honors the knowledge, skills and habits they have attained through completion of their clock hour program and their work-related experience. Creating pathways for clock hour students to transition to credit bearing programs and applying the appropriate credit for prior learning policies is an outstanding way to support student success.
– – – –
References
1 Carnevale, A. P., Strohl, J., & Ridley, N. (2017). Good jobs that pay without a BA: A
state-by-state analysis. Washington, DC: The Georgetown University Center on
Education and the Workforce.
2, 3, 4 Carnevale, A. P., Strohl, J., Ridley, N., & Gulish, A. (2018). Three educational pathways to good jobs: High school, middle skills, and bachelor's degree. Washington, DC: The Georgetown University Center on Education and the Workforce.
5 Carnevale, A. P., Rose, S. J., & Hanson, A. R. (2012b). Certificates: Gateway to gainful employment and college degrees.Washington, DC: The Georgetown University Center on Education and the Workforce.
Author Perspective: Administrator
Author Perspective: Community College
You Might Also Like