Building Institutional Capacity for Microcredentials: A Framework for Innovation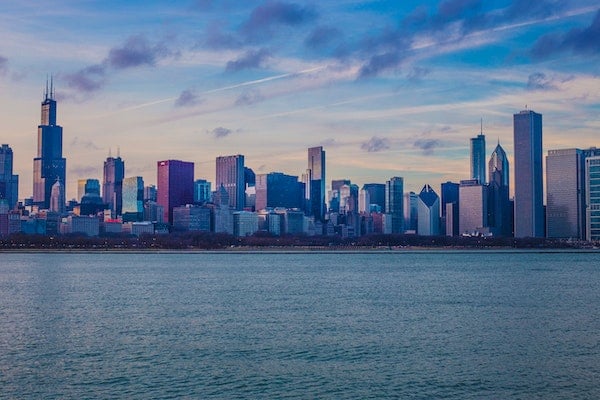 Introduction
Even the glimpse of a world beyond the pandemic has spurred a cacophony of conversations around moving to a new normal in education. However, at Western Governors University (WGU), our discussions are pushing us toward a new possible instead. Put simply, we want to help reimagine education policy and practice in the months and years to come, bringing forward learnings and new ideas from the last 18 months that make it more likely that more—and more diverse—students can be more successful than ever before.
What's clear in these discussions is that we need to be open to advancing both discreet practice changes—e.g., gradeless assessment, near-peer connections or personalized on-time completion modeling—along with larger systemic change. One of these larger changes we'll unpack here involves innovations in and system redesign focused on credentialing, so learning achievements can be smaller, more skill-based and better connected to career compassing. Put simply, we need to do work to better leverage microcredentials on our learners' diverse educational pathways.
The good news is microcredentials are not part of a hype cycle—they are already here. Indeed, WGU has had microcredentials built into our model from the beginning. Many of our IT degrees, for example, stack five to eight industry certifications into the program, creating academic momentum for working learners and adding to their employability. In our use case, microcredentials are aligned with current employer needs and center on attaining relevant skills or competencies. Our long-and-strong commitment to measuring and anchoring our model in competencies, as opposed to credits, and marking progress with microcredentials, opens a myriad of opportunities around designing and delivering meaningful and valuable learning experiences.
However, we are well aware that our model and these initiatives don't always translate easily to more traditional institutions. To help drive dialogs in broader institutional sets interested in building a commitment to and capacity in microcredentials, we offer here three key themes to consider from our 20+ years of experience in this work.
Learning Experience Design
25 years ago, we didn't call it learning experience design, but that's what it was. WGU began with a commitment to designing learning experiences that fully integrate an understanding of learners and employer needs. This learner- and learning-centered design is at the core of microcredential development.
For example, in addition to performing detailed market needs analyses, institutions can employ design-thinking tools to better understand their learner needs. We leverage empathy mapping when considering a new offering. Through empathy mapping, the following questions are explored:
Who are the learners?

How do they feel? What are their views? How do they behave?

What do they do? What are their skills? What do they know?

What motivates or demotivates them?

What outcomes are needed from their employment?

Who are the employers?

What are their objectives?

What skills add value in these environments?

What does success look like these environments?
A strong emphasis on understanding all stakeholder characteristics and needs, together with the more traditional approach of defining the learning outcomes, leads to better and more right-sized learning experience design. It is important to note that this process includes strategic student supports, which means bringing in your community of care as you complete your learning design.
This design thinking then expands into total program design. Indeed, we feel strongly that our programs are not just a collection of classes with suggested sequences. Our programs are intentionally designed as a family of experiences that can include onboarding, coursework/curricular resource engagement, peer engagement, faculty engagement, strategic support services, career compassing and more. These programs may end at the close of one discrete microcredential; may sync and link several microcredentials; and may finally result in a degree. Regardless, learner- and learning-centered design is essential.
In the end, the scope, size and scale of the experience is determined by bridging activities needed to demonstrate competency through assessment together with an understanding of learner personas and employer needs. Most importantly, these data help inform whether a microcredential, set of microcredentials or a degree will carry academic credibility and signal employability.
Technical Architecture
Implementing microcredential offerings requires augmenting existing institutional learning experience design and technology platform architecture. Given emphasis on skills and competencies, systems and design processes built for the more traditional credit-hour approach will need to be adjusted to accommodate skills architecture, flexible time engagement and recognition of learner progress.
Regarding technology, specific integration impacts include:
Student Information Systems (SIS): Systems built to recognize discreet terms and letter-based grading need to be adjusted to incorporate competencies attained, as well as the ability for learners to engage over varied timelines. Institutional transcripts will need to reflect competencies and skills attained for microcredentials, in addition to or in lieu of courses and letter grades for traditional programs.
Learning Management System (LMS): Most modern LMS can pass complete/incomplete progress to an SIS. However, passing skills/competency information, regardless of terms, may require adjusting to LMS and SIS integrations. Institutions may also determine whether integration with multiple LMSs is necessary, depending on the learning experience needed or usage of potential outside content providers.
Badging Platforms: Learners often expect the ability to display a digital badge of completion on their LinkedIn or other professional profiles. Integration with learning credential sites like Credly or Badgr, in addition to digital certification platforms like Digital Promise, increase employer visibility and understanding around the depth and breadth of skills attained through the microcredential.
WGU is continuing to build out our own platform to better integrate with multiple applications and present a unified curated user experience for students. While WGU had already adopted a competency-based approach, our emerging platform will better manage skills recording and eventually assist learners in building a shareable skills portfolio with employers and graduate schools.
Institutions will need to leverage skills architecture, incorporating this process into learning experience development. At WGU, skills architects create a skills analysis report based on occupational data, intelligent labor market data and standards or certifications. Through this analysis report, architects build contextualized skill statements that reflect employer requirements. Tools include EMSI for labor market data, as well as standards like ISTE and EQuIP.
WGU is also a leader in the Open Skills Network (OSN) initiative, partnering with entities like BrightHive, Walmart, Amazon, Credential Engine, Strada Education Network, IMS Global Learning Consortium, Jobs for the Future (JFF), to build open skills libraries within a larger eco-system. Eventually, the OSN initiative will provide institutions with the infrastructure necessary to better connect, sync, and link microcredential holders with potential employers.
Policy, Practice and Culture
There are additional external and internal drivers to the institutional conversations around microcredentials. Externally, work through OSN can empower institutions to implement achievement wallets, a tool for learners to share their academic and workplace competencies broadly, assuring credibility with potential employers and other academic institutions. Institutions will eventually need to consider their role in adopting an achievement wallet or something similar. However, most institutions will first address operational and academic strategies.
Academically, microcredentials may present a key cultural shift. As faculty consider instructional and curricular impacts, conversations may include the differences between lifelong learning and more traditional approaches. If faculty previously embraced pedagogical approaches, focused on an 18- to 22-year-old population, reimagining shifts to andragogy, adult-centered learning, will be necessary. This presents an exciting opportunity for some, a challenge for others. Understanding potential anxiety, supporting professional development and fostering communities of inquiry through thought-partnership will be key to faculty adoption.
Operational units will identify and implement new policies and practice. The questions institutions will need to ask include:
How are learners admitted into the microcredential offering?
What changes are required to accept payments in a streamlined agile way?
How are microcredential learners recognized within the student services community? For example, does the community of care include:

Counseling and health services
Change management processes like ADKAR, as well as incorporating Design Thinking strategies for policy crafting and procedure redesign, can add value. However, understanding how this framework applies to the individual organization, as well as embracing empathy for all stakeholders, will be a key factor in gathering support for the microcredential opportunity.
Conclusion
While a rush to get back to normal may be on the horizon for some, conversations about a new normal may be enough for others. We're hoping, however, that more and more education professionals are willing to work together to push farther, to extend the visioning to a new possible post-pandemic. If so, part of the new possible must include doing more of the design, architectural, and cultural work necessary to make microcredentials more of a norm for striving first-time students and hard-working returning students. From our experience at WGU, this work can make a difference for student success and be a catalyst for institutional thriving
Disclaimer: Embedded links in articles don't represent author endorsement, but aim to provide readers with additional context and service.
Author Perspective: Administrator
You Might Also Like