The Value of Community in Adult Higher Education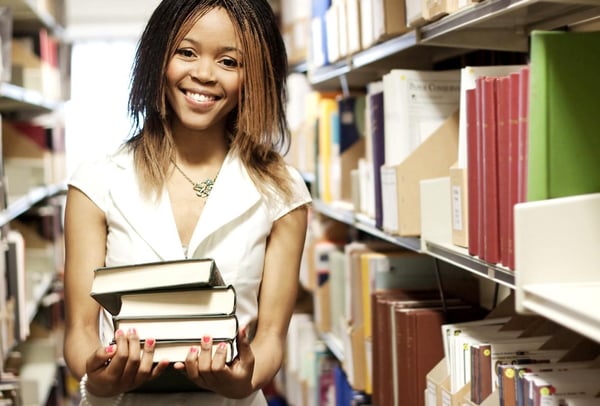 Adult learners enrolled in English as a Second Language (ESL) programs, General Educational Development (GED) classes or specialized vocational programs often face more challenges than other adult students. While all juggle numerous priorities, from work to family obligations, adults in ESL, GED, or specialized vocational programs may additionally struggle with language barriers, learning difficulties and poor basic skills acquisition.
At Elgin Community College (ECC), improving services for this group of adult learners involves creating a sense of community and does not necessarily require an overhaul of existing practices. While some of these techniques apply specifically to adult learners in ESL, GED or specialized vocational programs, many of these efforts can be used to support all adult learners.
Here are several strategies ECC has found are helpful for ESL, GED and vocational adult learners on their educational journeys.
1. Establish Cohorts and Learning Communities
Establishing learning communities or student cohorts for adults, especially those in ESL, GED and special vocational programs, allows students to build relationships, hold one another accountable, develop study groups outside of class, carpool and provide general peer support.
At ECC, within the Accelerating Opportunity program, adult students requiring additional help with reading, math or English language skills are enrolled as a cohort in one-year career technical certificate programs in welding, computer numerical control operation, dental office assistance, or heating, ventilation and air conditioning support. The group remains together for the duration of the program. A basic skills faculty member attends all coursework with the cohort and teaches a separate support class, contextualized to the technical program. Students are assigned a case manager, who provides individualized assistance to students and links them to employment opportunities in the targeted field. Students in this program are highly successful; nearly all graduate with a vocational certificate, and many find employment even prior to completing the program.
ECC also has many other learning communities available to students, wherein two or more college courses are linked, and faculty members from the two areas work together to focus on shared content. For example, one available learning community allows ESL students in the most advanced level to enroll in ESL and English 101 simultaneously. Ordinarily, ESL students would be required to complete all levels of ESL, take a college entrance exam and attend developmental courses prior to advancing to the English 101 course. However, this learning community has made it possible for students to receive contextualized support while avoiding unnecessary placement in developmental education coursework. Students have been very successful, receiving high grades in English 101.
2. Organize Separate Student Orientations
At ECC, adult learners enrolled in GED, ESL and certain specialized vocational programs attend orientation sessions where they discuss their learning styles, meet with faculty in person, learn about available resources and identify any barriers that may interfere with their learning.
By providing a separate orientation session during the evenings or weekends designed for adult learners, students are given an opportunity to feel a sense of belonging as they meet with their peers. Content for these orientation sessions may be customized and referrals to basic skills "brush-up" workshops may be included.
3. Provide Specialized Student Services
At ECC, a full-time adult education transitions coordinator is available to work one-on-one with students enrolled in the ESL, GED or specialized vocational programs. The coordinator gives classroom presentations, conducts campus tours and walks students through the process of applying for financial aid and scholarships. The coordinator should be knowledgeable about the various career pathways available within the college and be able to assist students with educational and career planning.
4. Offer Academic Support
Tutoring services should be made available to students in all academic areas with flexible hours during evenings and weekends, as well as online options. Bridge programs designed to prepare adult learners for college coursework can also be offered to enhance performance on entrance exams and help adult students avoid unnecessary placement in developmental education courses. For example, ECC offers bridge programs for adults enrolled in ESL or GED courses in the areas of healthcare and early childhood education.
5. Make Learning Relevant
Adult students bring a wealth of life and work experience to the classroom. Their experiences are validated when they are able to tap into them as part of the coursework, and content is made relevant to their daily lives. A combination of direct and indirect instruction provides opportunities for adult learners to learn and apply new skills.
It is important to remember student success is the product of a community that works together to support students regardless of their age. By creating a community that provides support and services in and out of the classroom, ECC is ensuring that adult learners in GED, ESL and specialized vocational programs have the tools they need to succeed.
Author Perspective: Administrator
Author Perspective: Community College
You Might Also Like