Author Profile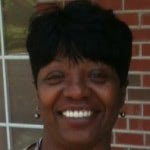 Darlene Morrison | Adjunct Instructor, Burlington County Community College
Current Position and Past Experience
Since 2011, Darlene Morrison has been an Adjunct Instructor of MS Office Applications, and customized training for business clients at Burlington County Community College. She simultaneously teaches at Middlesex County Vocational and Technical High School, a position she has held since 2003. She was the principal of the same districts Evening School program from 2006-2010.
Education, Honors and Achievements
In 2002, Ms. Morrison earned her MBA and MIS degree from St. Peter's College. She earned her Master's Degree in Administration and Supervision in 2005 from the same institution. In August 2012, she was awarded her Ed.S certification in Administrator Leadership for Teaching and Learning from Walden University.
Ms. Morrison is a very compassionate and talented teacher-leader who plays a vital role in the success of her students. She has also been awarded Teacher of Excellence in preparing her students for the world of work.
Personal Details and Community Involvement
Ms. Morrison is a single parent of one adult daughter living in South Jersey. She is a member of The Abundant Life Family Worship Church in New Brunswick, NJ. In addition, she is a member of several organizations: American Corporate Partners mentoring program serving returning veterans, Goldman Sachs Alumni Network, St. Peter's College Alumni and Walden University Alumni.
Connect
You can find Morrison on Twitter
@Dmorrison10-
.
Articles by this author: