Personalization at Scale: Two Institutional Journeys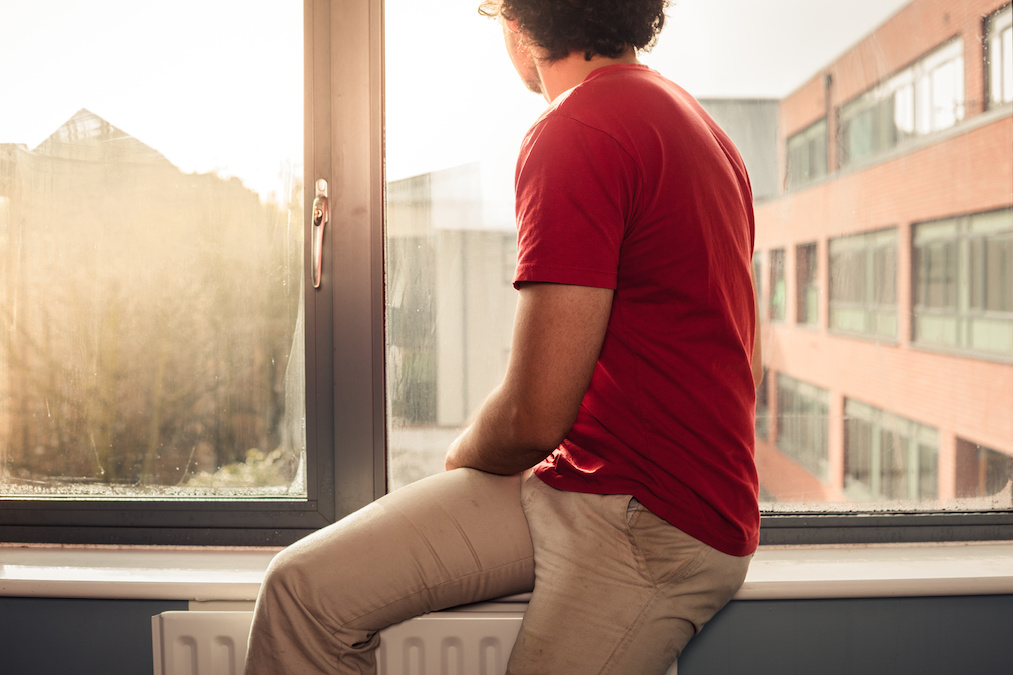 Capella University and University of Maryland University College (UMUC) are institutions with different histories, organizational structures and student populations. Both schools share a mission of providing access to adult learners who may not be well served by traditional higher education models. As more institutions offer online and competency-based programs to meet a growing demand, our experiences in creating programs and services for primarily non-traditional student populations may be useful in helping institutions meet the needs of a diverse and growing population of adult learners.
A history of UMUC, Never an Ivory Tower (2000), describes a vision and mission of an institution committed to a different model of access to education than a traditional university. UMUC began as a continuing education unit of a land-grant university in 1947 and has evolved to an independent institution recognized as a pioneer in providing online learning at scale, growing from a single office administering a few off-campus programs around the state of Maryland to a global university. Today, the university is one of 11 degree-granting institutions of the University System of Maryland (USM) and offers nearly 100 bachelor's and master's degree programs and certificates fully online to over 90,000 students. UMUC's outcomes-based curriculum is developed with corporate and industry input to prepare students for real-world career success taught by faculty with the relevant professional experience, credentials and certifications.
Capella University, now over twenty years old, serves more than 36,000 adult learners in its fully online and accredited academic programs. Always driven by providing quality online education to adult learners, in the last ten years Capella embraced a competency-based curricular framework and became a market leader in using such a framework. Competency-based education allows us to align professional and academic standards to degree programs. Faculty assess the learner's level of mastery of the program and course competencies through real-world tasks taken from professional contexts. Embracing data-driven decision-making alongside our competency framework, Capella has emerged as a pioneer in providing quality online education for adult learners through innovative delivery. Capella Education Company, the parent company of Capella University, is a publicly traded organization, with the leadership of both entities driving twin values of academic and financial success.
The Market: A Look At The Non-Traditional Learners We Serve
In keeping with its charter and mission, UMUC primarily serves working adults, including 56,000 active duty military, reservists, dependents and veteran students. Most UMUC students attend on a part-time basis and work full-time. Of UMUC stateside students, 49 percent are working parents, and minority students comprise 45 percent of the total enrollments of those of known race. UMUC's student body is truly diverse in terms of ethnicity, gender, life experience, academic background and professional accomplishment. First-generation undergraduates study side-by-side with seasoned executives and military officers.
Learners from every state in the U.S. and more than 45 countries make up Capella's more than 36,000 enrollees. The majority of learners at Capella are enrolled in graduate programs, and the largest enrollments are in the Harold Abel School of Social and Behavioral Science, which includes counseling, psychology and social work. Capella's typical learner is 40 years old, female, attending part-time, receiving financial aid, and living in an urban area. With its focus on working adults, the university provides authentic academic experiences for learners. Authentic assessments are assignments or discussions based on real-world examples, giving learners the opportunity to apply their knowledge immediately to the professional workplace. Learners at Capella are both those who are seeking to advance in their careers and others who may be motivated by a desire to change careers. Capella has over 50,000 alumni.
UMUC and Capella operate in similar spheres: Both institutions serve adults who attend university online and on a part-time schedule. The majority of our learners are seeking a degree as a step toward creating a better life for themselves and their families. Both institutions are tuition-driven, have a faculty who work remotely, and are supported by centralized administrative operations. While the institutions share similar philosophies of innovatively serving our diverse student populations online, their approaches to implementing services and programs reflect the differences in organizational structures.
Differentiated Organizational Structures and Business Models
UMUC is a public, non-profit institution and part of the University System of Maryland (USM). It is largely tuition-driven and receives relatively little funding from the state. Advisory boards include a Board of Regents, a Board of Visitors, and faculty, student and staff advisory councils. An Executive Committee and President's Cabinet set the strategic direction for the University. UMUC is currently exploring ways of modifying its business model in order to become more competitive on a state, national, and global level while remaining a public, constituent institution of the University System of Maryland.
Capella University's business and operational infrastructure look different from a traditional university, owing in part to its relationship to its parent company, Capella Education Company. The institution's senior leaders—President Scott Kinney, the Capella University Board of Directors and the executive leadership team as well as the CEO of Capella Education Company Kevin Gilligan—uphold academic quality, maintain Capella's position as a leader in the online higher education space, and ensure the financial health of the university. The departments they lead determine the execution of strategic initiatives. Shared services and deliverables are realized through a yearly budget review cycle led by the Enterprise Project Management Office and Financial Planning and Analysis departments, which are part of Capella Education Company. As an online university, the tie between technology, business and academic needs are inextricably linked yet proper governance is maintained. Resource allocations occur in Capella's many IT departments and supporting groups. Capella's centralized model provides the opportunity to create enterprise-level strategy, support, execution and excitement around initiatives.
Capella's yearly operating plan often includes capacity planning for pilots and other initiative work, but ad hoc approvals can provide extra funds to support projects with an agility not often experienced at traditional universities. Regular market and vendor scans, competitive intelligence, relationship building through external events, formal partnerships, and a high value placed on innovation all inspire the institution to engage in new ventures.
Lifecycle Support at Scale: Evolving to Meet Our Students' Needs
UMUC pioneered the use of online learning management platforms to deliver curricula starting in the 1990s and created innovative academic support services at scale, such as an online Effective Writing Center, virtual library resources and services, student academic clubs, online tutoring and more. As these programs and services evolved and were evaluated for their effectiveness in preparing students to be successful, the core value of Students First challenged the university to focus on the student's academic experience in a more integrated way.
Since 2012, UMUC has undertaken a significant effort to modernize its application and infrastructure landscape. The most recent strategic plan outlines the infrastructure and processes necessary to ensure career-relevant and cutting-edge curricula, so students are ready to enter and immediately contribute to the workplace. The learner experience is also being redesigned so that UMUC students have a unified, streamlined and supportive educational journey from their first course through graduation.
In 2014, the University retired several student initiatives. As programs and services were evaluated for their effectiveness in preparing students to be successful, the core value of "Students First" challenged the university to focus on the student's academic experience in a more integrated way. A diverse team of stakeholders (marketing, advising, enrollment and academics) created a new Get Started onboarding initiative for all students (undergraduate, graduate, military and civilian) in response to feedback gathered from internal research about the challenges new students had during their startup with UMUC. Project Jumpstart is an innovative approach to meeting the needs of non-traditional students already in the workforce who are pursuing academic goals to support career advancement. The initial project is a four-week onboarding course designed to help each student create a personalized learning plan for the first year that aligns academic and career goals. It is designed to develop and support the best student pathways to increase retention and shorten the time it takes to complete a degree. New student portals are also being developed to better organize information for prospective students and core student support services for enrolled students. Coordinated advising messaging, academic planning tools, and diagnostics for online learning readiness are also being introduced to better set students up for success.
UMUC will continue to explore opportunities to improve the learning environment through mobile technologies, data analytics, and adaptive learning tools to personalize the student experience. Technology brings to scale student-centric education with personalized analysis, course mapping, and early interventions to maximize student success.
Capella University launched a multi-year Learner Success initiative in 2011, and it continues in earnest today. The purpose of the program is to support learners' persistence and improve learning outcomes. The university-wide effort was founded on adult learning principles, research on student retention, data analytics, and input from our own learners, faculty, and staff. Capella's Learner Success program extends throughout the learner lifecycle, focusing on three main themes: onboarding, courses, and the Learner Support Ecosystem.
The goals and objectives of Capella's Learner Success program are to increase persistence and learning outcomes; to provide learners with a quality, personalized online learning experience; to improve operational processes for internal staff in order to optimize learner contact; to empower faculty with tools and skills to provide quality teaching and increase faculty-learner engagement; to continue a commitment to preparing learners with the professional competencies needed to persist in their academic program and advance in their chosen field; and, to continue to improve the success of Capella University as a leading provider of quality online education for working adults.
Innovations Ahead: Leveraging Technology To Support Student Success
Through technological advancements in learner and data analytics, coupled with the refinement of prior learning assessments, UMUC can provide an individualized education tailored to each student. UMUC's analytics can help match the right classes and the right individualized course sequencing while continuing to improve the onboarding process to enhance student success.
Capella pairs the learner experience—inside and outside the classroom—with data and analytics, with the goal to optimize each learner's experience. The commitment to delivering quality online education for working adults will continue with market-driven offerings in our credit-bearing courses and in our innovative direct assessment model, FlexPath. Capella has multiple initiatives planned in 2015 to continue driving toward innovation. Capella University revised the learning management system user experience in FlexPath to better reflect the self-paced rhythm of the courses and the support from the learner's academic team. Multiple courses will incorporate personalized learning platforms in order to improve learner outcomes and allow the scaling of extra resources for learners who need them most. Finally, Capella will continue to build and improve upon internal tools which allow faculty and staff a 360-degree view of learners in order to best support their direct path to graduation.
Author Perspective: Administrator
You Might Also Like