Facing the Bear: Strengthening State Education Against All Odds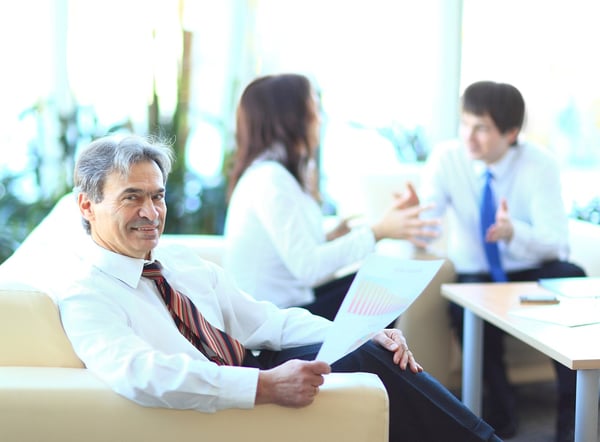 How does a mostly rural, shrinking state with 1.3 million residents and a strained state budget sustain 15 public colleges and universities and 20 privates?
For the seven public universities that comprise the University of Maine System, that challenge has come into stark relief. Annual reports began projecting five-year structural deficits in 2010, growing by late 2014 to $90 million, or about 17 percent of the system's budget. It did not help to have $450 million in current deferred maintenance and a projected 19.5 percent drop in Mainers aged 15 to24 between 2010 and 2020. Tuition increases are not the answer, since the Board of Trustees is committed to affordability and recently froze tuition for the fourth consecutive year.
People who are accustomed to bears and moose crossing their path know how to face facts. They have chosen to do so together. Beginning with significant shared-services initiatives on the administrative side, an underlying trajectory has emerged: "One University for All of Maine." The term signifies a renewed commitment to serving students and the state with what may seem to be a paradoxical set of commitments: to simultaneously increase quality, access and fiscal sustainability.
System leaders judged that the potential to accomplish these goals lay in extensive inter-institutional collaboration on the academic side as well as in administration and back-office services. This would allow them to create efficiencies through sharing courses and academic resources, ramp up the distance delivery infrastructure, bring specialized expertise and opportunities to a wider audience, and combine assets to create programs that would both build enrollment and better serve the state.
Collaboration has two principal effects: It makes the resources of every institution potentially accessible and combinable to fulfill any goal or perform any function, and it allows competitive energy to be invested in the mission rather than countering what other institutions are doing.
Discipline-based faculty teams are developing recommendations for programs that involve faculty from two or more campuses, including degrees that could be granted jointly at the system level. Despite skepticism and fear, over 100 faculty volunteers from nine disciplines devoted hundreds of hours to the task in spring 2015. Meeting new colleagues and defining creative ways to fulfill their commitment to students proved to be a very positive experience. The process will repeat with more teams, and administrators will step in alongside them in the implementation phase.
Since autonomy and inter-institutional competition are built into nearly every facet of the higher education industry, encouraging campuses to collaboratively fulfill their shared and distinctive missions requires changing processes, habits, policies, cultures and infrastructure (to name a few).
Unfortunately for collaboration support, Maine long ago implemented a multi-institutional administrative software program without harmonizing differences among institutions, such as academic calendar, data definitions, and financial aid procedures. Rebuilding a structure that can provide seamless services to faculty, staff and students who are involved in multiple institutions will be a major project. The interactive video system that provides excellent opportunities for virtual meetings cannot also meet a growing demand for course delivery. Policies for approving and governing multi-institutional programs, allocating revenues and expense appropriately, ensuring appropriate workload and promotion credit to shared faculty, and many other key support processes are not in place. Shifting regional accreditation from each institution to a shared accreditation for the entire system is under preliminary discussion in hopes of simplifying some of the issues.
Business researcher Jim Collins posited that, soon, success will come less to organizations that are well-managed and more to networks that are well-led. The University of Maine System may serve as an example in that the emerging structure is not one of centralized decision-making. Instead, the model is service, based on shared commitment to a common purpose: delivering quality, access, and fiscal sustainability to students and the state. For example, shared services such as IT, human resources, and procurement are expected to contract with the campuses to guarantee appropriate levels of service. The trustees recently approved a unified financial and administrative model based on matrix reporting principles. Details remain to be developed, but the expectation is that approaches to academic governance will continue to respect the faculty's role, and professional staff and campus leaders will continue to work together to lead progress in their areas of authority.
The Board of Trustees and Chancellor James Page are committed to collaboration as the key to quality, access, and fiscal sustainability. They have made some difficult decisions that demonstrate their recognition of the state's realities, and there are indications that the state's political leaders will be as supportive as possible. The levels of effort, willingness to change, mutual respect, and transparency are high and will be needed for a successful transformation over the next few years.
Author Perspective: Association
You Might Also Like