Author Profile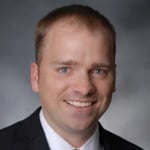 Thomas Harnisch | Vice President of Government Relations, State Higher Education Executive Officers
Current Position and Past Experience
Dr. Tom Harnisch joined SHEEO in January 2020. As vice president for government relations, his primary leadership responsibility is planning, implementing, and coordinating SHEEO's portfolio of federal relations, policy, communication, and advocacy work. He monitors new and potential federal action (legislation, rules, and other policies and actions) that have relevance for our membership. Dr. Harnisch is also responsible for bringing these issues to the attention of SHEEO staff and SHEEO's membership and for articulating their potential impact on our members and the institutions and students they serve.
From 2007 to 2019, Dr. Harnisch worked in a series of roles at the American Association of State Colleges and Universities (AASCU), including as director of state relations and policy analysis. In his role at AASCU, his roles included policy research, analysis, and communication to the AASCU membership and other external stakeholder groups. He helped craft the AASCU Public Policy Agenda and planned the Higher Education Government Relations Conference. His research interests and commentary on higher education finance, access, affordability, and other topics have been cited in over 200 articles, including The New York Times, The Washington Post, Politico, Inside Higher Ed, and The Chronicle of Higher Education. He is also an adjunct faculty member at Georgetown University and The George Washington University.
Earlier in his career, Harnisch was a Graduate Assistant at the Midwestern Higher Education Compact.
Education, Honors and Achievements
Dr. Harnisch earned a bachelor's degree from the University of Wisconsin-Madison, a master's from the University of Minnesota, and a doctorate from The George Washington University.
Personal Details and Community Involvement
In his spare time, Tom enjoys running and reading. He is also active in civic and charitable causes in the Washington, D.C. area.
Connect
You can connect with Thomas Harnisch through
LinkedIn
and on Twitter
@tlharnisch
.
Articles by this author: