The Future of Higher Education: Where We Are and Where We're Going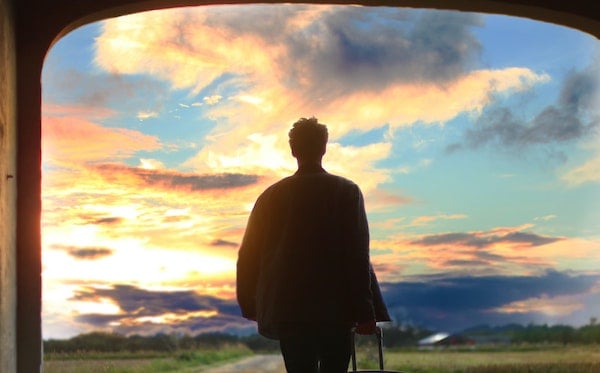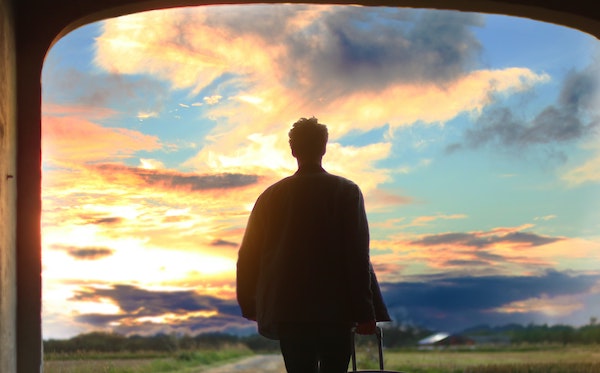 Undoubtedly, 2020 has proven to be a year of great change and adaptation to the collective new normal in which we now find ourselves living. With the global COVID-19 pandemic forcing a shift across industries to remote life, management, work, schooling and so much more, higher education is likewise far from immune to this flux. The sudden push for more technological solutions and capacities where distanced learning is concerned is unexpected, though not entirely unanticipated especially, in comparison to the demand for such options even just a year ago.
Amid the current age of learning highlighted by digital literacy, the trend of students' growing comfort with all things related to technology is nothing new to those in the know. Elementary students growing up with computers, tablets and the internet have now emerged as college students who effectively navigate this modern digital landscape–and they are now consumers who have come to require that same flexibility and convenience within the university setting. This demand for high-tech learning options was always present and, in this light, the pandemic was more of an accelerant to what was already inevitable.
With countless other learning institutions recently finding themselves playing catch-up to the immense challenges presented by online education needs over the last year, Westcliff University has already successfully implemented this tech-focused model for over a decade. A private university offering established live online learning experiences for all students, from those seeking their first Bachelor's degree to those pursuing a doctorate, Westcliff possesses the unique track record, commitment to students' needs and experience to seamlessly transition into this new norm.
As such, here is a list of five predictions for the future of higher education, student experience and technology solutions in 2021:
1. Students have never before had so much power over their own educational experience
With the COVID-19 pandemic acting as a major contributor to this development, students now have a great deal of collective control over what happens next in the field of higher education. As distanced, remote and online learning have become far more accepted–from elementary to college-level instruction–the in-person teaching models long held as the industry standard may soon become less and less common. With so many choices for tomorrow's learners, the institutions that will thrive in the future will be those that truly and authentically put the needs of their students at the forefront of all their decisions.
2. Education will play a significant role in reducing political and social division
In a world that finds itself increasingly divided–politically, socially, economically and beyond–the question of what the true nature of education is and the consequences that stem from a lack of investment in it will become even more relevant. With the ever-common backdrop of fake news, both students and society as a whole are richly connected to the issue of disinformation. A level of introspection on the part of learning institutions, learners, industry and the leaders of nation will be required to address these philosophical concerns and navigate a path into a future with greater common ground and mutual understanding.
3. Institutions must be agile in adapting to the new definition of a university
Fundamentally, learning institutions will have to continue on the path brought forth by the global pandemic, challenging set norms and remaining flexible to changes that will continue to evolve. Anyone firmly clinging to the idea of universities returning to the way things were will soon find themselves behind the curve, as the old version of normal is unlikely to ever return. The old guard—people whose practices were developed before modern technologies or employ learning models that no longer meet the developing needs of modern learners (if they ever fully did)—may hinder the successful progress of a university in both 2021 and beyond. To remain relevant and benefit the needs of their students, universities must commit to solutions-focused strategies in response to an ever-changing world.
4. Short-term credentials will dominate the higher education landscape
In the modern world, employers are primed to place greater emphasis on the value of skills over degrees. This is likely to become more commonplace in the wake of COVID-19. In the new normal of our post-pandemic future, college students will come to see the benefit in stackable certificates–a documentation of developing skillsets while pursuing undergraduate or graduate degrees. With growing unemployment and lost jobs over the last year, the value of certifications is evident and even instrumental in finding new work as primary income earners do not have a two to four year window in which to earn a degree before they rejoin the workforce. For traditional college-age students, education and experience need no longer be mutually exclusive in their timelines. Innovative universities will provide students with the opportunity to earn credentials as they work toward their degrees. With flexible class schedules, students can gain marketable skills and credentials to start or resume their careers while pursuing their degrees. Solutions such as these will undeniably bridge the gap between college degrees and marketable skillsets for college students in the future.
5. How universities support the health and well-being of students must dramatically evolve
With the surge of remote online learning, students are connected virtually all the time. And this constant connection creates a new set of challenges that can interfere with the learning process as well as other aspects of life, which adds a never before experienced level of complexity, especially when considering how students disconnect and find time to tend to themselves. There is immense overlap between the virtual classroom or workplace and recreation. When all our boundaries are mixed together–a table where we work, eat dinner, teach our kids, etc.–this separation becomes even more difficult. These are truly new waters that will require navigation in the months and years ahead. Universities must find creative and effective ways to support their students' health and well-being as their individual worlds continue to see more spillover into one another.
With the need for flexibility from universities and modern education solutions for learners, the college experience may look very different for students in the future, especially for those fresh out of high school. In the short term, many institutions will live and die by their commitment to students' needs—and there is still clearly a hunger for that old sense of normalcy. However,tomorrow's generation of post-secondary learners have been exposed to new possibilities, and while not every aspect of those new possibilities may have met their educational needs, they are equipped with a more diverse set of skills that universities should be prepared to accommodate.
Whereas experienced college students may seek the familiar–backpacks, in-person lectures and walking down the halls of campus–when it comes to incoming freshmen, more students will be familiar with the structure of remote and distance learning. Online instruction via platforms such as Zoom will be all the more common, and where there may have been leniency given for the initial learning curve institutions needed to initially learn these technologies, incoming college students will arrive with the expectation that the university has figured it out. If these institutions do not, then it is doubtful their students will stick around; true digital natives don't have time for people who can't embrace the technology required to meet their needs.
In truth, there remain many unknowns regarding the future of higher education, especially as they relate to the changes forced upon higher ed institutions by COVID-19. University leadership can only predict what to expect in regard to the pandemic, and itspermanent impact on educational models will only become clear in the years to come. Students at all educational levels were forced into the role of remote learners in 2020, and it is the job of educational institutions in 2021 and beyond to respond accordingly–with the flexibility in our approach to student needs now emerging as more important than ever before.
Disclaimer: Embedded links in articles don't represent author endorsement, but aim to provide readers with additional context and service.
Author Perspective: Administrator
You Might Also Like