Relevance: Where CRMs Can Make All The Difference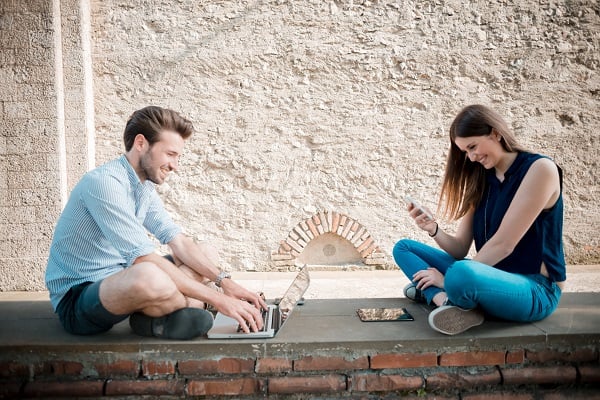 Both personally and professionally, I know something about non-traditional students.
I earned my bachelor's degree at the age of 40 from Excelsior College, an institution originally designed for military students who needed to cobble together an accredited degree with credits earned from multiple institutions through multiple methods. It took me 10 years.
To earn my master's in communication at the tender age of 52, I drove a 90-mile round trip two nights a week from my day gig at the University of Wisconsin-Madison to the University of Wisconsin-Whitewater, where I was able to get the degree without quitting my job and becoming a TA. My first semester began in January 2008, smack in the middle of a record-breaking winter snowfall, making my twice-weekly trek often stressful, sometimes dangerous.
Not only have I spent much of my adult life being a non-traditional student, I've spent much of my career communicating with non-traditional students on behalf of non-profit and public educational institutions. That experience daily affirms what one of my professors never tired of reminding us: "The research is clear: Clarity, relevance, utility and style are the biggies in strategic communication." Then she'd repeat, "Clarity, relevance, utility and style" just to help us remember. It worked.
What's CRM got to do with it?
Candidly, CRMs won't help much with clarity, utility and style. These are the special tools of skilled professional communicators, whose job is to create the clearest, most useful, best-styled websites, emails, presentations, catalogs and brochures the world—or at least the target audience—has experienced.
It's that remaining "biggie"—relevance—where good data in a good CRM tool can make all the difference.
The Power of Narrative
According to communication theorist Walter Fisher, emeritus professor at the USC Annenberg School for Communication and Journalism, human beings are inherently storytellers. We reason, value and act according to internal worlds formed and shaped by stories—by narratives rooted in the multiplicity of experiences stored in our brains.
For strategic communicators, this is good news, as every story has the same structure: setting, character, plot. Good data from a good CRM tool can help us communicate with greater relevance through that entire narrative form.
Regional College & John Doe
Regional College School for Professional & Continuing Ed has no CRM. They send promotional emails to their house list of over 9,000 email addresses. They've segmented it into three categories: professional, enrichment and general.
John Doe once took a team-building workshop at Regional College, so he's in their house list. His record comprises first name, last name, email address and the class he took. He's flagged as general and professional. John receives in his work inbox one or two emails from Regional a month promoting professional development classes and inviting him to fundraising events. Occasionally the emails are personalized with his first name. Regional College doesn't send transactional emails rooted in recipient clickthroughs.
How relevant to John are Regional College's communications? I'd grade them with a C. They're at least segmented so that John doesn't receive emails about Spanish classes and violin workshops. But other than that, there's little for John to associate with his own experience. Without something more relevant to his own internal narrative, it won't be long before Regional risks John ignoring, then deleting, then unsubscribing from their marketing communications.
Speaking to John's (and Jane's) internal narrative
Fast forward a couple of years. Regional implements a CRM system, which makes their communications interplay with John much more relevant to his particular story and thus, ironically, much more personal.
Through an effective survey of previous attendees, Regional learns the following about John:
He's 35 years old and married with three children.
He attended Big State University and earned an undergraduate degree in business.
He works at a medical-testing firm managing a team of people handling services for participants in clinical trials.
He played the violin from elementary through high school.
He's happy in his field.
He hopes to rise to the executive level in operations.
He fears being passed over for promotions by younger, less experienced people with advanced degrees.
Now Regional has something to work with. With this extra information, they communicate with John about topics and in ways that matter to him—the essence of relevance.
First, Regional wisely creates a credible user persona complete with user stories based on John's CRM data—as well as the many similar Johns and Janes in the system. Then they build communications campaigns for John (and those like him) promoting professional certification and online graduate education. These draw his attention, speak to his internal narrative, and position Regional as protagonist—the character who's going to help John avoid his fears and realize his hopes.
Added bonus: Regional now sends emails to John about violin workshops. They always make him smile.
Download this Primer to learn how a Customer Lifecycle Management system can help you get the most of your CRM
Author Perspective: Administrator
You Might Also Like