Reimagining Learning and Education to Shape Our Post-Pandemic World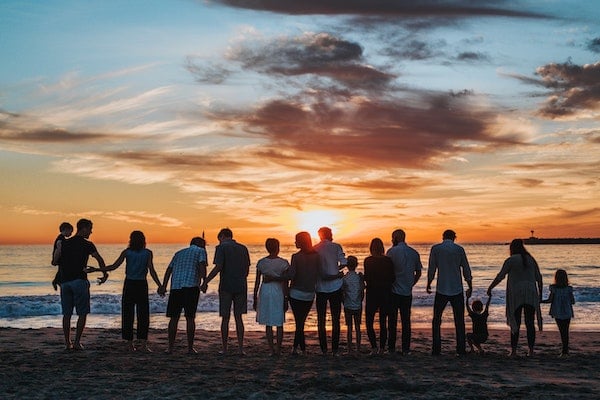 The transformative power of higher education is indisputable. Colleges and universities develop knowledgeable, skilled and informed citizens yielding benefits that transcend personal growth and positively impact communities and the economy.
Research shows that graduates are more likely to engage in preventative healthcare, score higher on measures of tolerance and are more inclined to vote, volunteer and even read to their kids. At a time of peak uncertainty, the life-altering opportunities a postsecondary education offers bring hope and assurance to learners. Over the past thirty years as an educator, mentor and administrator, I've seen this transformation firsthand. As tumultuous as things may feel right now, the decision to pursue or continue formal studies is a smart one.
If it wasn't evident before 2020, it is starkly clear now: for far too many members of our society, postsecondary studies remain out of reach. Our sector is not immune to deep-seated, systemic inequities. Socio-economic status and marginalization pose significant barriers to access and attainment. To make matters worse, the pandemic has had a disproportionate impact on those who stand to gain the most from joining our learning communities.
Change is possible, but we must ask ourselves hard questions: are we addressing the inequities that prevent people from flourishing? Are we doing everything we can to prepare our graduates and galvanize our communities for the scope of challenges we faced in 2020 and beyond?
At Sheridan, we're embracing a mindset of reimagination. In partnership with EDGE–our hub for entrepreneurship and changemaking—we're involved in a federal Investment Readiness Program aimed at building capacity for sustainable economic growth that leads to both social and economic inclusion. As the sole academic partner working with six community foundations, EDGE is providing capacity-building, mentorship and other supports for entrepreneurial changemakers.
To dismantle systemic anti-Black racism and create opportunities for underrepresented members of our community, I proudly signed the Black North Initiative CEO Pledge in July 2020, committing Sheridan to specific actions and targets. As an initial step, we launched a new bursary to help recruit and enroll Black applicants and mandatory training for all employees to become mindful of biases and learn to model inclusive behaviours.
Our commitment to innovation, community mindedness and collaboration was on full display this summer with the launch of our Virtual Internship Program. With the help of industry and community partners, we created meaningful alternatives to traditional work-integrated learning opportunities, like co-op placements and internships that were cancelled due to the pandemic. Over 100 students participated in hands-on learning that required them to put creativity, design, thinking and entrepreneurship into action to generate ideas with impact for COVID-related challenges faced by organizations in the Halton and Peel regions.
We're proud of this work, but the pace and scope of change must be accelerated and sustained to have a tangible impact. That's why Sheridan is facilitating a broad conversation–one that extends far beyond our campus and virtual walls. We've launched a nationwide Reimagine Learning and Education in our Communities Challenge centered on the question: how might we collaborate within our communities to reimagine learning and education, so that no one is left behind and all youth and adults can realize their full potential?
The open innovation challenge we're facilitating to continue essential work in this sphere is aligned with the United Nations Sustainable Development Goals, which outline the interrelated impacts of changes within society, the economy, the environment, and the transformative power of education. Using a human-centered design approach, we're also putting people at the heart of the process.
The second of three stages is soon underway and calls on a team of participants across Canada to develop ideas that reimagine learning and education. The final stage, which begins on April 19th, will pair selected teams with mentors to further develop their ideas and co-create meaningful solutions. So important is this work to Canada's future that we've allocated $60,000 in cash prizes to reward ingenuity.
Shaping more inclusive and equitable postsecondary experiences for a post-pandemic world requires each one of us to be active participants and lean into volatility, uncertainty and complexity with vigour.
We hope you will join us.
Disclaimer: Embedded links in articles don't represent author endorsement, but aim to provide readers with additional context and service.
Author Perspective: Administrator
You Might Also Like