One Step to Rethinking Financial Aid: Completion Grants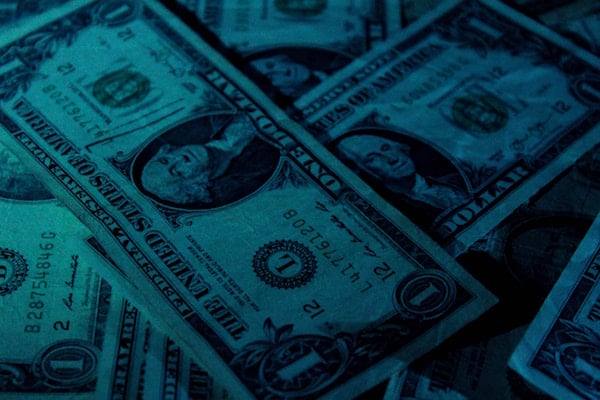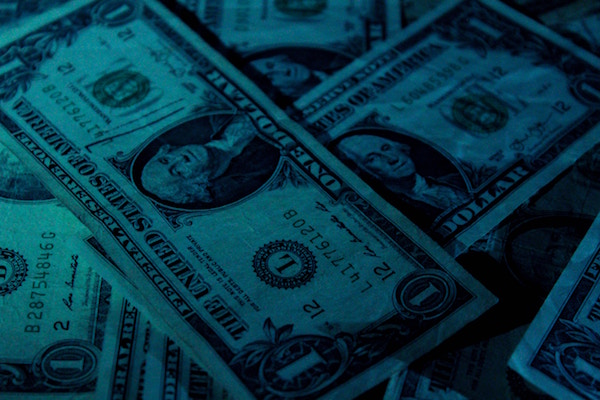 For many low-income students, a small amount of money—$300 or $600 or $900—can make the difference between dropping out and receiving the diploma. Rather, financial challenges for many students do not stop when they receive scholarships, loans or income from jobs. Financial distress can follow students throughout their college journey. A winter heating bill, a dead battery, the cost of a textbook or a family member in need of medicine can derail students—many of whom are in good academic standing. Given this, how do we rethink financial aid to improve completion, not just access?
Completion grants—which provide micro- or gap-grants to students who have genuine unmet financial need and have used all other sources of aid—are one promising effort to advance this goal. Completion grants target students who are on track for graduation within a year, and have an outstanding financial gap to pay their tuition or school fees that may force them to drop out if they cannot fill it. Because they provide a financial boost to students to directly support graduation, completion grants can serve as an important tool that supports student success while advancing our thinking around the purpose and structure of financial aid.
Over the past two years, the Coalition of Urban Serving Universities (USU) and the Association of Land-grant Universities (APLU) have been working to implement completion grants across nine public research universities—Cleveland State University; Florida International University; Kent State University; The Ohio State University regional campuses (Lima, Mansfield, Marion, Newark); University of Arkansas, Pine Bluff; University of Houston; University of Central Florida; University of North Carolina, Charlotte; and Wayne State University.
The grants are funded by Lumina Foundation and Great Lakes Higher Education Guarantee Corporation & Affiliates. We used a three-step process to design the effort:
Identify different strategies used to implement completion grants, compiled in Foiling the Drop Out Trap: Completion Grant Practices for Retaining and Graduating Students;
Scale the grants through a cohort of universities supported by mentor institutions—Georgia State University, Indiana University Purdue University Indianapolis and Virginia Commonwealth, which had existing programs that were studied in above-cited report (along with others); and
Evaluate and improve practices through a partnership with Temple University, funded by Department of Education Institute for Education Science (which is in process).
As universities' strategies go, this is relatively easy to launch. It needs start-up funds (they have been kicked off with as little as $40,000), sufficient data capacity to identify students in real time and staff time to manage the process at the beginning of each term. During the first three semesters (summers for some) of project implementation, 1209 students have been supported with an increasing number each semester. Thus far, the results appear promising. While the success rates vary, many participants are reporting retention and completion rates in the 80 and 90 percentages for students receiving the grants.
Here's a quick set of instructions to start one on your campus.
Step 1: Establish eligibility criteria to identify students who will receive the funding.
Key questions to answer include:
How will you define on-track for graduation? Strategies used include a credit minimum, a GPA minimum, a degree audit or a data analytics framework that tracks students.
What is unmet need and what does it mean to have used all other aid sources?
What size grants will you allocate? Mostly, this is a gap or emergency grant with allocations ranging from $500 to $1500, but there are exceptions to this rule with institutions going much higher if they determined their students needed it.
Step 2: Determine if there will be any conditions required to obtain the grant
Here, you're trying to establish what, if anything, the student has to do to obtain the grant. A general strategy is to keep it simple or have it add value to the student. For example, a value-adding condition could include participating in financial literacy training or financial or career planning. The key is that it helps students and does not create additional barriers to their completion.
As for the simple opt-in options, they could range from simply having students sign a contract or fill out an application.
Step 3: Develop data collection strategies for student selection and measuring outcomes.
This is critical not only for identifying students, but for showing the impact the project has had over both the short and long terms. Institutions with predictive data analytics frameworks have the easiest time, but staff have manually pulled the relevant data, often across several offices on campus.
Step 4: Determine how to staff the program and what offices need to be involved.
Even though they are data-enabled, completion grants are still administered and delivered by people. Financial aid, enrollment services, student success and advising are part of most program teams. Others include student affairs, academic affairs, career services, and institutional research among others.
Step 5: Fund the fund.
Institutions have used multiple ways to start and build the fund including seed money from financial aid officers, presidents or provosts, reallocation of institutional funds, state or municipal allocations, philanthropy and private donors, including small donors, who can give small amounts for a big impact.
From our work with the cohort and mentor universities, we can share some emerging insights on what we are learning about these critical tools.
It's a Tech and Touch Game
Completion grants, like all good student success efforts, combine tech and touch. Since universities identify eligible students using data (as opposed to emergency grants where students must self-identify need), the ability to pool financial and academic is key to delivering help in real time to support students before they stop out. For those with sophisticated data analytics frameworks, this is relatively easy to do. The easier and faster you can access the data, the more students you can identify and support. Even without data analytics, the data can be pulled manually, and many campuses do it this way. This may require working with several offices such as institutional research, financial aid, enrollment services or the registrar, depending on where the data is located.
For many of these students, financial issues are compounded by academic and emotional challenges, so staff often need to connect students to additional services to help them through to graduation. Here's the good news: In addition to the financial boost from the completion grant, students seem to receive an emotional boost from receiving the award. Several institutions surveyed their grant recipients and solicited feedback in other ways, and through the results, determined that the emotional boost also helped the students persist toward graduation.
It's a Team Sport
Student success is a team sport and completion grants are no different. For completion grants, the nucleus of the implementation team is some combination of financial aid, enrollment, bursars and data managers who are critical to identifying the students and delivering the grants. On each campus, the actual teams were often bigger, reflecting the management of student success on each campus. A key to success is inclusion of finance and the CFO. Once they understand the ROI, they can become important allies in sustaining and even growing the program.
Need is Growing
Need is greater than available funding. On one hand, the micro-grant does not cover the students' full financial need at some institutions. In some cases, institutions increased the level of the completion grant in response. One the other hand, though, there are more students that need support than funding available to support them. While completion grants have a strong return on investment, calculated simply by adding the tuition gained by keeping the student registered (money that would have been lost had they stopped out), the need still seems to be outpacing the ability to raise dollars.
In Conclusion
While they are a simple program in concept and can be started with a relatively small investment, completion grants offer an important view of the challenges confronting student success efforts. These include:
Identifying and communicating with students in a tight time frame, with the telephone a key strategy;
Getting teams of people to understand the challenges, needs, and solutions in the same way;
Defining who receives them, which raises issues of equity and can run into federal and state regulations;
Addressing one immediate problem a student is facing even though it is likely the student is facing more than one challenge, thus completion grants must be part of a bigger, well-connected web of resources; and
Managing an evolving problem because many report that financial need is growing.
Completion grants also require that universities revisit standard operating procedures. They force us to ask deeper, paradigm-shifting questions on how financial aid is packaged and how emergency needs are identified. Specifically, they direct us to look at financial aid through a completion lens and emergency support through a proactive one. They are small tools that offer a big student success punch.
Author Perspective: Administrator
You Might Also Like