Showing Love and Respect: Eight Ways We Improved Access and Support for Transfer Students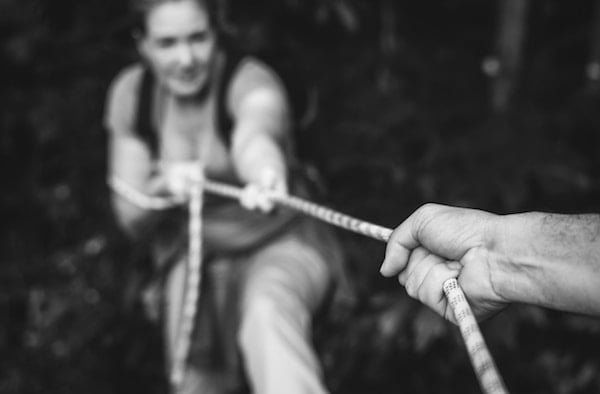 Nationally, nearly 40 percent of college students transfer at least once before they complete their degrees. For many years, these students were taken for granted. They didn't receive the same personal or financial support as students transitioning directly from high school. Many colleges simply "served the demand" and processed the transfer applications—but they didn't actively recruit transfer students, nor did they prioritize any campus programming or financial support to ensure that these students succeeded.
With today's declining high school populations, decreasing international enrollment and an overall pressure to identify new streams of revenue, colleges have begun to focus on transfer recruitment as a viable option to meet or exceed key enrollment and budget goals. Further, there has been a true spirit of "doing the right thing" in ramping up efforts to ensure transfer students receive the same support, programming, funding and advising as the high school students who previously received most of the staff and financial resources.
To help support transfer students on the national level, the National Association for College Admission Counseling (NACAC) developed a section of their Knowledge Center specifically addressing transfers. Colleges and universities can learn best practices for recruiting and serving transfer students. Prospective students can find valuable guidance on how the admission process works, how credit is evaluated and how to find ideal colleges. Further, NACAC has also established guidelines in their Code of Ethics to ensure colleges provide credit evaluations and financial aid packages to admitted transfer students before they are required to submit an enrollment deposit.
Eight Ways We've Improved Transfer Student Recruitment and Support
At the University of Denver, we implemented the following strategies to significantly enhance how we recruit and support transfer students:
Clarified Credit Evaluation and Articulation Policies
First, we established clear and transparent credit evaluation policies and published them on our website. This allows students to quickly see how their credits will transition to DU. While the process began with showing how classes will match with our Common Curriculum (core curriculum), our Registrar is now developing articulation agreements by academic major, allowing third and fourth-year transfer students to understand their time-to-degree in specific programs. It is a timely and tedious process, but well worth the investment!
Consciously Recruited Locally
We increased our recruitment efforts at local community colleges and fairs. We even began visiting traditional high school fairs, because students are increasingly seeking information on how they might transfer into a four-year university after a year or two at a community college.
Created a Comprehensive Communication Strategy
We developed a formal, comprehensive communication plan for transfer students. In this way, we can ensure that we're providing students with key information about applying for admission and financial aid (and other important deadlines and steps).
Built a Specific Campus Visit Program
We developed unique campus visit programs for transfer students. We previously had transfer students join the programs offered to high school prospects, but adding a separate, transfer-specific option has allowed them to spend more time with the topics that are important to them: credit evaluations, financial aid and in-person meetings with academic advisors to review and develop potential schedules.
Expanded Access to Financial Support
We increased the financial resources available to transfer students to ensure they receive the same level of need-based financial aid offered to high school prospects. The value of merit awards has also increased in recent years, although those still trail in value compared to the high school awards.
We increased this aid over a period of two or three years, enabling our team to build room in the expense budget to avoid a large one-year increase. For the class we just enrolled, we added a Phi Theta Kappa scholarship, which stacks on top of existing aid for high-achieving community college transfers. A final incentive we offered this year was additional need-based aid for students attending two local feeder community colleges to close the financial need gap. We are hoping to add more local community colleges to this partnership in future years as we build more financial capacity.
Introduced a Community Space
We created a transfer living community, which enables 36 transfer students to live in the same building. This fosters community and campus engagement among transfer students, who often feel disconnected from their campus and peers.
Ensured Representation in Student Government
We added a dedicated senate position for transfer students in the Undergraduate Student Government, to provide a voice to transfer students on campus programming, events and issues of importance.
Improved Seamlessness through Partnerships
Finally, we enhanced partnerships between Undergraduate Admissions and the staff of Campus Life and Inclusive Excellence. Our teams work together to ensure students are being advised properly, ensuring that they transition seamlessly from admitted prospect to enrolled student. Further, our Campus Life staff added language to the job description of an associate director to formalize responsibility for transfer orientation, advising and success. We revamped orientation so that new transfer students are given separate, unique programming that addresses their specific needs.
The Growing Importance of Serving Transfer Students Properly
The days of transfer students being taken for granted and receiving subpar support are hopefully coming to an end at most colleges and universities. The stakes are too high for student and university success to ignore such a valuable addition to college campuses. Transfer students enhance college communities in many ways with their unique identities and life journeys, as well as the academic experience and expertise they add to classroom discussions.
I encourage all of my college peers across the country to show transfer students some love and respect—they certainly deserve it, and they show so much gratitude when we provide authentic structures of support.
Author Perspective: Administrator
You Might Also Like