Reverse Transfer Agreements: An Innovative Approach to College Completion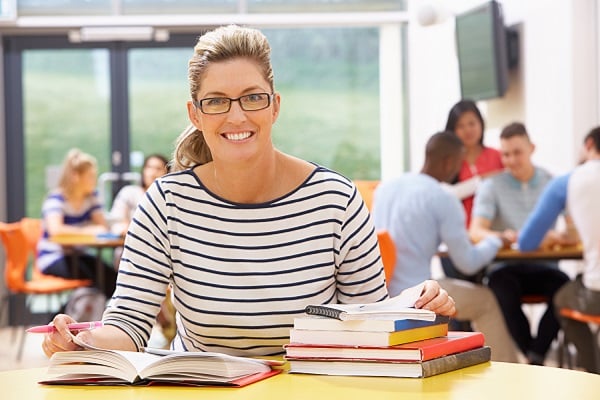 Many students begin their studies at a community college but transfer to a university prior to completing an associate's degree. At Oakton Community College, of the students who transfer, 89 percent do so prior to degree completion, compared to 11 percent that transfer after earning an associate's degree.
According to recent data from the National Student Clearinghouse, the community college students who transfer without having first completed an associate's degree are less likely to get a bachelor's degree than students who graduate from the community college first—56 percent versus 72 percent degree completion, respectively.
But reverse transfer agreements can change that and help eliminate some of the risk for students in the process.
Reverse transfer can be thought of as attaining a "retroactive" associate degree while completing a bachelor's degree at a university. It can be an important safety net for students, allowing them to get credit for work completed at a four-year college or university toward an associate degree at a community college.
Through this reverse articulation process, universities and community colleges can agree to review student transcripts and award an associate degree from the transferring college when the student has attained the appropriate credits at the university, providing the student an additional valued credential.
This credential gives students an advantage in the workforce. According to a recent report prepared for the Illinois Community College Board, a 25-year old Illinois community college graduate can expect lifetime earnings to be $570,000 more than someone with only a high school diploma.
For colleges, reverse transfer offers a mechanism to improve their completion rates. With increasing accountability from accreditation agencies and the public, those student success numbers matter. The other benefit is that it strengthens the relationship between two- and four-year institutions, which allows for more seamless transitions for students.
Despite the advantages of using reverse transfer to help in completion of a two-year degree, there are still roadblocks that stand in the way of student completion.
First, students are often unaware that they can transfer their credits back to the community college to help them earn their credential. And for those that are aware, there is not always a clear understanding of how credits from a previous institution will transfer to a community college.
At Oakton, a partnership with Northern Illinois University breaks down those barriers to provide a seamless process for students to receive credit for work they've completed toward an associate's degree. As part of the agreement, NIU evaluates the records of former Oakton students and sends those transcripts to Oakton specifically for reverse transfer purposes. Eligible students receive an outreach letter instructing them to complete a transcript release form and sign a FERPA release to allow for the exchange of information. A proactive outreach to those students can then be used to inform them of outstanding requirements necessary to complete their associate degree.
Further, some colleges like Oakton offer credit for prior learning and may be able to award academic credit for a lower-level course with completion of a higher-level course. Students should check with their community college to make themselves aware of the guidelines for prior learning credit.
The National Student Clearinghouse is developing a standardized, streamlined and technologically enhanced process to enable four- and two-year institutions to transfer student credits more efficiently, securely and successfully. Dubbed the "reverse transfer project" (reversetransfer.org), the clearinghouse effort promises to provide better data in order to conduct degree audits on students' accumulated records, enabling colleges to better award associate degrees for the work students have done.
This two-year credential provides a further indication of academic dedication, evidence of achievement, and a demonstration to future employers and graduate institutions of their personal motivation to excel. It also increases the likelihood students will graduate from a four-year institution.
To summarize, reverse transfer can be a powerful tool to aid student completion and award the credentials they earned. One-to-one partnerships like Oakton's relationship with NIU put students first and provide a mechanism to enhance degree completion. The technological solution and access to data from the NSC promises to facilitate the process on a large scale, allowing colleges and universities to better serve their students.
Author Perspective: Administrator
Author Perspective: Community College
You Might Also Like