Creating a Tuition-Free Semester Model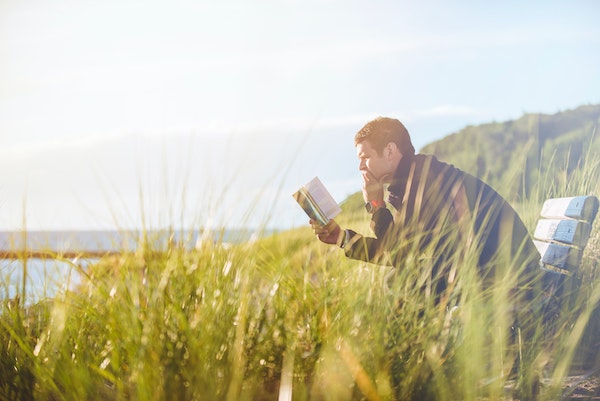 As higher ed faces uncertainty around its future, it's important to show students you're still there to support them. Whether that's financially or through support systems, students want to know that you care for them. At St. Norbert College, they created a ninth-semester-free promise to help students financially access and complete their education during these more difficult times. In this interview, Brian Bruess discusses how this model was created, making education more affordable and staying scalable beyond a pandemic.
The EvoLLLution (Evo): What did it take to make the Norbert's Ninth Concept a reality?
Brian Bruess (BB): It really didn't take much. Ed Lamm, our vice president for enrollment management, called me one day last summer and pitched me this beautifully conceived idea. It was at a time when we were facing uncertainty about what the pandemic might mean for fall. Should students take a semester off? Should they take a year off? A gap year? There were all these questions for families, creating doubt and uncertainty in the college choice process. So, Ed proposed this idea, which would take some of the worry away for families. I don't think the conversation lasted more than five minutes before I said yes. And we know there's some financial elements to this, but we weren't doing it for financial reasons.
What was more important to us was that we were trying to honor our promises to our families. We put such effort into the issues of affordability and access that we didn't want the enormous uncertainty of a pandemic to cause families to make short-term decisions that would have long-term consequences. So, what did it take? Not much. The team put together a more detailed proposal, and it sailed from idea to finished product really quickly. We needed to be nimble because of the circumstances this summer and how families were feeling.
Evo: What were some of the challenges that you faced in getting it off the ground?
BB: The financial aspect didn't play a major role in the decisions we made. We knew we wouldn't know the answer to that question for five years. Our broader strategy as a college is to offer an exceptionally high-quality experience that's also accessible and affordable. It might seem kind of foolish to some, but it didn't matter to us what the net revenue impact would be. We figured that even if we had six students, it would be great.
The research is pretty clear that when students stop their college careers, the probability of them returning to their degree or finishing on time decreases quickly. Our goal was to do everything we could in the short run to make sure students stayed enrolled, even if they took fewer credits, and that they didn't have to make that hard choice. Now, some students were too impacted economically by this pandemic: families losing jobs, small businesses collapsing overnight. We wanted to create a program that would take that fear and worry off the table. And if that meant some net tuition revenue loss for the college, so be it. We thought it was the right thing to do, and we'll sort it out as time passes.
Evo: What have been some of the early indications that you've seen around enrollment and retention growth that might suggest that you're on the right track to something you need to adopt or evolve?
BB: It's too early to really say anything substantive about retention. We're really proud that our four-year graduation rate is over 70%. Just a month or so ago I learned that our federal loan default rate is 1%, and that's an incredibly low number. The national average is somewhere between 10% and 11%, and even private colleges have a 6% or 7% loan default rate. We know that students are getting jobs, and that we're managing our net price pretty well for our families.
Typically, maybe 25 or 30 students cancel their deposit and don't end up coming. This year, we had more of those students, but what's interesting is that three-quarters of the students who canceled the deposit only deferred their enrollment. So, from an enrollment point of view, this helps ease the fears of a good number of students. We had over 100 applications for Norbert's Ninth. Those applications have been reviewed, and about 120 have been approved.
Now those students are developing academic plans. The potential is pretty significant even if 25 of those students take us up on the ninth semester to complete their degrees at no charge. But for the balance of them, the other 100 or so who didn't end up taking us up on it, they had peace of mind. Whether that's a semester for a senior, or if it's a year or two for a junior, or four years for a freshman.
That's probably the most important outcome, and you can't put a price on peace of mind. More importantly, there might be some theater students, music students, athletes–any circumstance in which they wanted to perform for an audience–they weren't able to do that, and that was really important to them. Well, maybe this gives them that extra semester to be a part of a play, have a full set of performances and a closing night. If that's really important to a student of ours, we want them to have that experience.
Evo: What advice would you have for other institutional leaders who are trying to think of creative, flexible ways of improving affordability or improving students' peace of mind as they progress through their degree programs?
BB: The college has a model to teach by word and example. Colleges and universities have to show families and students by word and example that they're committed to issues of affordability and access. At St. Norbert, we have a broader program that is much more expansive than Norbert's Ninth. Norbert's Ninth is just a really small feature of our program. So, my advice to other colleges and universities is to take a close look at who you are as an institution. What are your goals and values, and how do you reconcile them with your value proposition and the outcomes you offer?
For example, St. Norbert has wonderful outcomes of four-year graduation and loan default rates. We have beautiful facilities and a really high-quality experience. We have goals and values that include access. We want a racially and ethnically diverse student body. We have a focus, of course, on Catholic students. We want a socioeconomic diversity in our student body. Based on those goals, values and value proposition, what's the total program for the college? How can you innovate in a very challenging time to appeal to the students you're trying to attract?
We're also making new investments in both merit and need-based financial aid strategies. Those are all decisions we've already made in the spirit of managing affordability and confronting the demographic challenges we're facing—including a 25-year decline in federal support for student financial aid. Our strategy today for affordability is very much informed by what we've been doing for the last five or 10 years.
Schools need to look at who they are and what they're good at. Who are their families and students, and what are they compelled by? And you must keep focus on community needs. For St. Norbert, while 70% of our students come from Wisconsin, 80% of them stay. So, we're really focused on the region's economic development. We're talking about what it means to contribute to the common good and graduating values-based graduates who go into the communities and make meaningful contributions. Wisconsin needs a healthy higher education system. It needs its private and public colleges working together to improve the quality of life and economic conditions of the region. Our purposes are broader than our own; they're for the common good and the region.
A lot of schools are focusing on marketing strategies. You hear a lot of narratives about free tuition or tuition resets. Those are great, but at the end of the day, what's the net price for the family, and are they able to achieve the ultimate outcome? That's having their kids graduate, go out into the world and contribute to the betterment of society. Those are our measures of success, and as long as you stay focused your mission, policy strategy will follow.
Evo: Based on your insights around scalability and sustainability, how do you expect approaches like this to persist after this pandemic as we head into a new normal?
BB: One of the lessons learned has been our plan for responding to the pandemic, and we're still fully in-person. We've deployed real diversity in delivering instruction strategies. The reason we're able to do that is because we built our plan around our principles and our values. The secret to our success–and the lesson I want to highlight here–is our willingness to adapt and lean on our community values. Our students wanted to be here so badly that that desire to be here transitioned into a desire to stay here, which allowed them to make tremendous sacrifices.
In terms of affordability and net-price strategies, college and universities have to be nimble and willing to think creatively about sustainable changes to the affordability equation, so that students can achieve the ultimate goal of a four-year baccalaureate degree, positioning them for a healthier, more prosperous life, financially and personally.
In moving through and past the pandemic, institutions have to stay focused on their mission. Some of these policy decisions will only last one enrollment cycle. Others will be sustained for years to come. Investments we make on a lower tuition increase or investments we make in financial aid will be with the college for years—for that cohort to play through their entire four years. But other programs, like Norbert's Ninth, we'll offer once. A hundred-and-some students are eligible for it, and only some of them will end up taking advantage of it. That was a program designed for a moment in time, a pandemic we might not see again. Most of our decisions about affordability are long-term commitments. And that's what we're trying to do–make refinements that are sustainable over a long period of time.
This interview was edited for length and clarity.
Disclaimer: Embedded links in articles don't represent author endorsement, but aim to provide readers with additional context and service.
Author Perspective: Administrator
You Might Also Like