The Business Strategy of a CRM In Higher Education Is a Student Support Decision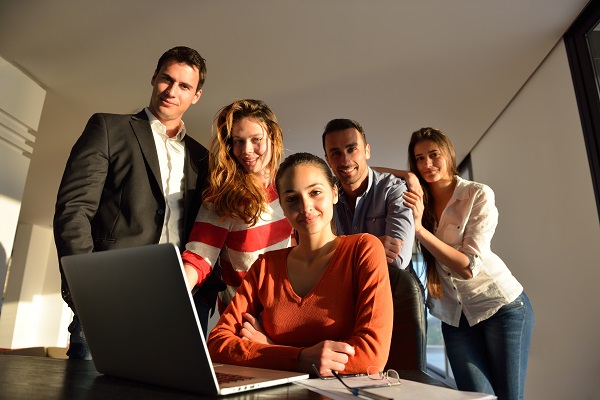 Online education is already known for having its own exclusive list of industry software. From the SIS (Student Information Systems) to the LMS (Learning Management Systems) and the FMS (Faculty Management Systems) among others, it is a technological alphabet soup of tools for managing users. So what is the need for another in the form of a business solution like Customer Relationship Management (CRM) software?
To answer that, let's first dispel the perception that universities, colleges and other non-profits shouldn't be led, at least in part, by a sense of business acumen. It has dissipated slightly but the prevailing taboo has always been referring to students as "customers."
Don't get me wrong. I fully understand where it is coming from. It implies sales—sometimes of the used car variety—and those seedy instances when our collective noble cause is invaded by profiteers of disrepute. Some of which are still treating financial aid and student debt as their shareholders' cash cow to milk for all its worth.
But in addition to the responsibility that comes with pedagogy, we have an obligation to our students to provide the same service, support and satisfaction that comes in a more traditional business transaction. This can create a delicate balance, but it's one we must embrace as educators if we want to ensure our industry maintains its focus on the public good and the success of our students.
Back in 2006, Seeman and O'Hara wrote "a CRM initiative involves more than just technology. CRM is both a business strategy and a technology-software set."[1] It appears that in the past decade more and more institutions are realizing this. In fact, an AACRAO study in 2015 showed that 64 percent of surveyed institutions were using at least one CRM and 42 percent of those who weren't were considering it.[2]
At Colorado State University-Global Campus, we began using a CRM around 2011 to address a specific problem. The university was going through significant growth, due in part to its ability to address specific student needs and help them find programs that were the right fit for their personal career goals. The double-edged sword, however, was that the same level of experience wasn't sustainable with the increased volume of student inquiries we were receiving.
By implementing a CRM, CSU-Global was able to continue to deliver on its student promise in a more efficient way to serve more students. At the basic level, it allowed for automated activity logs, standardized email templates, and lead record management beyond anything our SIS was capable of at the time.
These really only addressed the time savings of the enrollment staff however, not the degree of personalized support we as a university demanded for our students. The true benefits from a student experience standpoint come within the business strategy that must be developed in conjunction with the technology.
We analyzed a number of data points soon after implementation to begin recognizing trends and patterns that would help us better serve our students. These included student preferences for contact method and time of day, motivators and barriers, and time to registration to ensure every student was getting as much or as little assistance throughout the enrollment process as they desired. We established statuses, workflows and assignment rules based on these trends and are able to transfer this information for better service throughout the lifecycle of their academic program.
Additionally, this centralized system allowed for higher visibility and accountability. Individual students were better taken care of by having notes and recent communications even if their enrollment counselor was unexpectedly out of the office. Cohort data could also easily be seen by institutional researchers, faculty, and leadership to ensure consistent and constant improvement as a university focused on learning and growth.
When working with non-traditional adult learners, the importance of these factors is exaggerated as they balance their other work, family, and life obligations with their decision to continue their education.
Beyond the initial setup and optimization that still occurs today in terms of marketing and enrollment, CSU-Global utilizes its CRM strategy to provide better monitoring and proactive management in areas such as retention, referrals, scholarships, and affiliate outreach. It also has integrated more automation, nurturing, attribution, and dynamic content over time to ensure the university addresses the individualized needs of the students in a timely manner.
Yes, the implementation of a CRM seems like a business decision, and yes, it presents a number of institutional benefits in terms of efficiency, monitoring, and performance. For institutions not currently using a CRM because it seems too sales-y, or over concerns that it will detract from the personal touch, let me help dispell that notion. Proper use of a CRM can actually augment your ability to better serve students and provide them with additional value by bringing awareness to their specific needs as well as more quickly recognize the trends in what modern learners want tomorrow. Hopefully this can help demonstrate that the focal point of a Customer Relationship Management solution in higher education should no longer be placed on the negativity of the word "customer" but rather on the importance of the word "relationship" and how to build stronger ones.
– – – –
References
[1] Elaine D. Seeman, Margaret O'Hara, (2006),"Customer relationship management in higher education: Using information systems to improve the student-school relationship", Campus-Wide Information Systems, Vol. 23 Iss: 1 pp. 24 – 34
[2] AACRAO, (2015), "2014-2015 State of CRM Use in Higher Education Report", http://www.aacrao.org/docs/default-source/PDF-Files/state-of-crm-use-in-higher-education-report_bw.pdf?sfvrsn=2
Download this Primer to learn how a Customer Lifecycle Management system can help you get the most of your CRM
Author Perspective: Administrator
You Might Also Like