Next-Gen Institutional Management Systems: Empowering the Front Line and Evolving IT's Role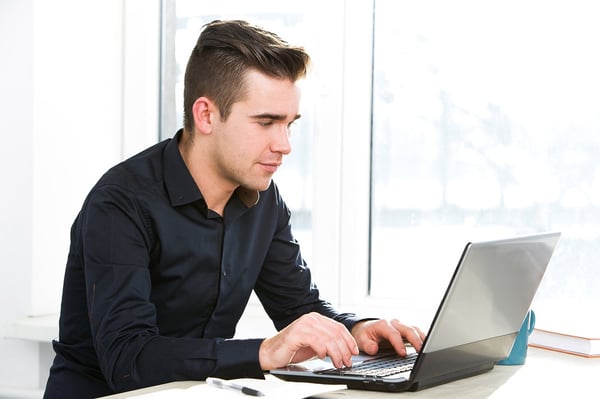 Colleges invest heavily in institutional management systems. Many of the aging institutional management systems are overly complex and expensive to maintain. Meanwhile, the higher education environment has changed markedly. Institutions are being forced to do more with fewer resources. Consequently, IT leaders are looking forward to the next generation of institutional management systems that promise to reduce maintenance costs and require less IT intervention than the current generation of systems.
College and university faculty and staff from all areas of the campus need more information today than ever before to effectively manage their areas. At the same time, they need access to more end-user configurability to be able to support the institutional agility needed in today's competitive higher education market. The next-generation institutional management systems could lend a hand in decreasing the complexity of the systems, facilitating connections to other campus systems, and by providing almost instantaneous access to the data.
Creating Autonomy for End Users
There are many good reasons to put more power in the hands of end users when it comes to managing these systems. First and foremost is the need to get data where it needs to be—in the hands of front line users—so they have access to data immediately and do not need intervention from another user or another department to get it. This immediate access to context-aware data and analytics will increase efficiency and will allow staff to approach students armed with the full breadth of knowledge they need to serve students well. Data-driven decisions can be made on the spot.
The next-gen systems should not be big unwieldy behemoths that require high-level IT skill sets to use. The interface should be intuitive and it should be easily modified and changed based on the needs of the end-users and their customers.
Almost all of the data needed on a campus concerns our students. Any institutional management system will likely need to be integrated with several other systems on campus to provide the full picture of the students we serve. Further, the system will need to have easily instituted workflows based on business processes of the department.
The system will need to be flexible enough to adapt to rapid and frequent changes to the way in which the campus operates as the school adapts to meet changing student demands. These system changes should be accessible to the end user if the vendor providing the institutional management system has made the system properly adaptable. We must avoid having to build bolt-ons to these systems, which tend to make the systems inflexible, non-upgradable and fragile over time.
Defining the role of IT With Next-Generation Institutional Management Systems
We should expect that these systems will increasingly be cloud-based. If the campus IT is spending lots of time managing a cloud-based next-gen institutional management system then the vendor is building it incorrectly. A hosted solution should take much less time for IT management and should be secure and stable until the next major upgrade or system integration.
The IT staff in this relationship can be seen as the technology and data integrationists helping with the initial set-up of the system and assisting with complex data transfers, but the day-to-day work of using the system should fall to the end user if the system has been properly designed. Well-designed cloud-based systems can free up campus IT staff so they devote more time to integrating the system with other campus-used institutional management systems in order to follow the student through the complete lifecycle of education.
In the past, IT staff has typically created a lot of applications and "bolt-on" features for systems that do not fully meet the needs of the campus. These types of Frankenstein bolt-on programs require a specific skill set from your staff that you may not always have at your disposal, creating a danger for business continuity should key IT staff members with very specialized knowledge depart. The days of homegrown systems are behind us.
Systems that are run without a lot of local customizations are much more sustainable. If you can take a piece of software and run it "out of the box" without customizations you are also going to be much more agile and able to upgrade more quickly when the time comes without worrying about what you are going to break during an upgrade process. In a cloud-based system you should have software that is continuously being upgraded to the very best, most secure version available.
Must-Have Features in Next-Generation Institutional Management Systems
User-friendly, intuitive interface designed with the end user in mind.
Flexible configuration options. The ability to natively accommodate a wide range of business processes. Automated workflows created by end users.
Accommodates the exchange of data between numerous systems.
Affordable for any size campus and scalable based on size and need.
Cloud-based software-as-a-service (SaaS) delivery option.
Real time context-aware data mining and reporting ability.
Modular—adding modules based on need.
Enable collaboration with students using social media, live-chat, user forums, etc. through integrated features.
Mobile aware.
Self service portals unique to the user. Lots of information could be prefilled based on the student's unique identifier.
Any next-gen system must play well with the big ERPs, given the huge investment campuses have made in these systems.
Goals for Next-Generation Systems
The ultimate goal of next-gen institutional management systems would be to allow the separate systems to talk to each other with great ease. This would allow frontline staff to get real-time, context-aware data needed to make on the spot decisions. It would also help ensure student success by having a complete, coherent ecosystem that successfully follows and tracks students from prospect to alumni
The next-gen systems also hold great promise to be less costly in terms of the resources needed to purchase and run them. There are great opportunities for companies to make improvements by simplifying and streamlining the user interfaces. They should work on improving configurability, making it so easy that end-users are able to self-manage the system. Enabling faculty and staff to manage their own systems will put the power in the hands of the users that truly need it.
Should these goals be realized, next-gen systems will allow campuses to respond with the agility needed in today's world of higher education.
Author Perspective: Administrator
You Might Also Like