Considering an OPM? Lessons to be Learned from Sourcing Best Practices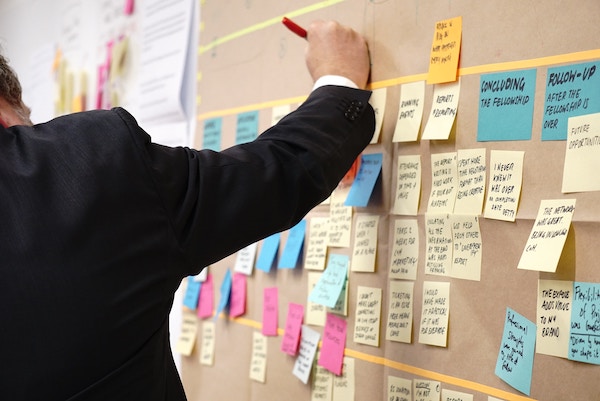 I have come to Higher Education Online Program Management (OPM) after many years in sourcing consultancy, where I helped large companies with large IT services outsourcing contracts. In that mature market space, the sourcing of IT services has become a rigorous endeavor. Harnessing proven repeatable processes, and the drive of competition to get to an informed decision, partnership and PowerPoint play their roles of course.
However, there is great focus at the end of the day in the resulting contractual commitments suppliers are willing to make. Whatever may be promised up front, in a for-profit world the contractual commitments describing services and business parameters quickly become the boundary lines within which the partnership will truly operate.
The OPM Market is Evolving, and Institutional Requirements are Changing
There seems to be constant reporting on how the OPM world is both expanding and evolving rapidly. In a recent webinar, Phil Hill gave a very thorough presentation of the changing supplier market. This market is by no means mature. In an effort to win your business, the OPM suppliers are developing offerings that are both flexible and highly negotiable. Suppliers are responding to client needs and adapting how and what they will perform to gain/maintain market share.
The classic long term, end-to-end, revenue-share-based OPM arrangements still have their place. It seems, however, that other institutions are increasingly interested in moving towards in-house DIY solutions for these services, or at least having a strategic path to get there. Some adopt approaches to achieve DIY OPM through a single bold step which may require both upfront funding and the true ability to implement others through middle ground service integration type models in shorter-term, more flexible deals.
In an Immature Market, Buyers Need to be Clear on What's Available and What They Need
Over the last few years, my work with OPM has included a major sourcing/RFP process to award an OPM contract and helping with negotiations for an institution exiting an OPM contract. In this work, my IT Services experience quickly translated to the OPM space because, at their core, OPM contracts should be very similar to large IT services contracts.
The dynamic market environment and lack of supplier specificity on offerings made the value of a thoughtful and well-planned sourcing process even more vital for my clients. With little leverage available for change once the contract is signed—and any talk of "partnership" fading into the past—the best and only time for understanding and negotiation is up front. As with most important things in life, the devil is in the details.
In today's free-for-all OPM market, institutions aren't as diligent as they should be in their search and negotiation process. Too often, it appears they believe they can just pick an approach, and sometimes a supplier, then jump to contract finalization as an ancillary step that can be performed in a vacuum. I have reviewed multiple OPM contracts over the last few months and in many cases, certain key issues go unaddressed entirely, or the language presents too much supplier-friendly ambiguity.
Three Key Steps to Applying a Rigorous Process to OPM Sourcing and Strategy?
A large successful OPM deal can easily generate $30M to $50M in revenue over an initial term that can be at least five years—and in some cases 10 or more.
As such, the services obviously need to be clearly defined. Perhaps less obviously, the services need to be set in an appropriate compliance, audit and regulatory framework. All of this before you even get to the element of looking for competitively tested business terms.
From my experience there are three key principles for sourcing an online/OPM program.
1. Unite Strategy and Implementation
Strategy and implementation are not discrete tracks. An online strategy should not be about picking a solution in a vacuum and then implementing it. Institutions will be better served to test their expectations against what the current market is truly be able to offer. Whether you are set on an OPM deal or DIY solution you should reasonably understand what the true market alternates are.
2. Be Informed
Competition is king, information is everything, and the one drives the other. Even if you think you know how to move forward, a process of competitive evaluation will drive more knowledge and ultimately a much more informed decision.
3. Be Clear About Evaluation
It's essential to define the process and timeline for the evaluation. Make it your rules, and your terms for engaging. Put in the upfront investment effort to start with an appropriate framework for the scale of any potential partnership. Set the table early that any relationship will be professionally defined and managed.
Three Best Practices: Implementing a Wider Industry Sourcing Approach
Higher education leaders should take a few cues from sourcing practices used other industries, especially when it comes to establishing OPM partnerships.
1. Be Active in Contract Development
First, developing and using an appropriate contract framework (as suggested above) is a vital step. The alternative—starting from a supplier paper positioned to you as a "standard" contract—is not a good idea. In a services contract, it does not pay to take chances with how risk is shared in a $40M, 5-10 year deal on such things as U.S. Data Privacy, GDPR, Rights to Audit, Accessibility obligations, WCAG, Approval of Sub contractors, Flow down of School policies, Service quality guarantees, etc. It's essential for leaders to take a leading role in developing the agreement.
2. Clarify Services
The sourcing process should drive a clear understanding of what the services will cover. This includes where they have been performed before, standard measures of services and service quality guarantees. All of this should be matched in the written contract obligation terms, rather than (as can happen) leaving this detail to PowerPoint and/or the promise of future adaptability and partnership.
Finally, and maybe most importantly, leaders need confidence that they have received the best business terms. In today's market, business terms are negotiable and the final supplier positions on these terms decide the eventual deal.
3. Be Clear on What the Contract Terms Mean
Getting to best business terms is all about the detail. OPM negotiations should include probing questions on these business terms:
Revenue share %: This absolute percentage is obviously critical, but there is more to it. How will the term revenue be defined in the contract? Is bad debt included or excluded? How are scholarships or student aid treated? Are parking fees considered revenue?
Other Expenses: Who pays for faculty working on course development? Who pays for accessibility reviews and content? Who pays for the LMS?
It's a Partnership, Right?: How much marketing will you actually get, and when? Who has final say over program positioning and marketing content? Are you free to adjust your own admissions standards, course structure, etc.?
Exit Provisions: Are roles and responsibilities for the parties to affect an eventual contract exit well defined? In the event of contract exit at what point will your supplier cease marketing on your behalf? At what point do you cease paying your supplier revenue share?
As we probed deeper, we got interesting—sometimes unexpected—answers on each of these questions from different suppliers. The answers informed our strategy and ultimately contributed significantly to our award decision.
In an Immature Market, A Best Practice Sourcing Process Pays
Putting all of this together, in my opinion there are significant benefits from applying wider industry best practice to OPM sourcing and contracting. Whether it be having audit rights fully documented, accessibility responsibilities defined, or a revenue share percentage that you fully understand, there is a lot to be gained from a rigorous OPM sourcing processes.
Despite what suppliers may tell you, there are no standard contracts and no standard terms. A competitive, detail-oriented process is vital to selecting the right partner and making an informed OPM choice.
Author Perspective: Business
You Might Also Like