The Future of Data-Driven Student Analytics in Higher Education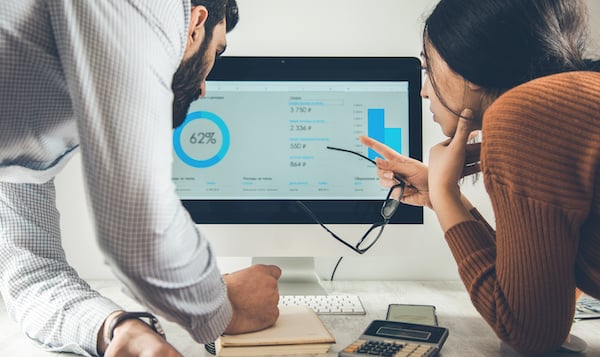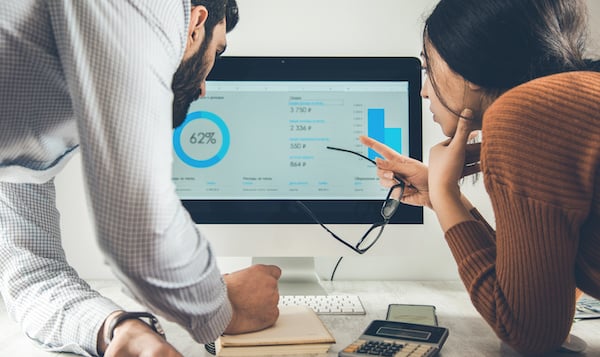 Higher education leaders have an increased desire to harness data to make strategic and cost-effective decisions. With rising pressure to close equity gaps and improve student-success metrics, institutions have shifted over the past decade to leveraging predictive analytics. Done well, analyzing and utilizing student data can significantly transform the way universities operate, boost student performance, enable new ways to engage current and prospective students, realize cost savings and more.
Still, the use of data to drive decision-making remains a fairly abstract concept for many in higher education. Data collection in the absence of strategy, governance, access, data-literacy training and a supportive campus culture can actually do more harm than good.
We've pulled together some tips to help higher education institutions understand how to leverage the data they collect to make wise choices, reduce spending and increase efficiency campus-wide.
Using Data to Improve Recruiting
Data analytics can improve recruitment capabilities by analyzing the best opportunities to boost brand visibility, reduce campaign spending and predict target students and markets.
1. Targeting Geomarkets for Individuals That Are Most Likely to Enroll
Incorporating data analytics in higher education can identify the hottest geomarkets among enrollees. In other words, data can help to show which places most students come from, so the university knows where to target its recruitment efforts. Universities and colleges can analyze the school's historical data and cross-reference the geomarket list with a marketing approach and campaign with specific, selected messages to the targeted markets. In this way, analytics can help to determine where the best prospects—those most likely to enroll—are located and advertise accordingly.
2. Creating Invite-Only Events Targeting Students Who Would Be Positively Impacted
Higher education's goal to increase student attendance at campus events has traditionally been based on conjecture and limited data. However, by utilizing historical and current prospect information, the institution can determine which students are more likely to participate and what phase they are in within the engagement cycle. By using this analytic approach, universities can create invite-only events that comprise the students who would be most positively impacted by attending. The data on which such determinations are based include student interests, areas of study and so on.
Using Data to Support Faculty and Students
1. Allocating Resources for High-Demand and Market-Sensitive Programs
Through data-driven decision-making, which involves modelling and analyzing accurate and relevant data, institutions can identify profitable trends and patterns, then allocate resources where they are most effective. By aggregating program enrollment data trends, prospective student intent to enroll data, labor statistics and other national market data, institutions can either identify new market-sensitive, in-demand programs to launch or strategically shift institutional funds to support an existing program garnering more student interest.
2. Offering Classes That Have the Most Impact
For the institutions offering class sessions outside of the traditional fall-winter academic calendar format, data analysis can be used to identify high-need and high-demand courses to offer students accelerated time-to-degree completion. Data analytics informs modifications to university curricula for real-time adaptation, and universities can now observe the relationship between degree progress and degree completion. When used strategically, data can help universities tailor their class offerings to best meet student demands.
3. Improve Student Experience
Accurate data can enhance the student experience by identifying opportunities to better meet their needs. Do the data indicate a higher call volume to the office of financial aid during a particular time of year? Is there a direct connection to longer wait times? Can the institution allocate additional staff to improve the student experience? What solutions can the institution implement in real time to directly impact the student experience?
4. Intervention Solutions
By coalescing a variety of data points, institutions can identify academic challenges in subsets of the student population and develop tailored intervention solutions to improve student success. By readily providing comprehensive student data, analysis tools and appropriate support training, faculty are empowered to make modifications to the curricula that enhance a student's experience. Incorporating nontechnical elements will result in further insight; the human aspects informed by these data provide a customized, more empathetic and subjective perspective for students. Together, these elements may identify problem areas causing reduced attendance or academic challenges and what the affected parties have in common.
5. Enhancing Students' Digital Skill Sets
Relying on analytics and incorporating seamless information systems in higher education can generate datasets that result in real-time relationships, keeping institutions agile. This also fosters growth in students' digital hard and soft skills, which include online collaboration and tech-savviness. Not only are students better prepared for postgraduate careers but for our ever-evolving focus on a more tech-heavy world.
You Might Also Like