A User-Centered Approach to Drive Business Intelligence Solution in Higher Education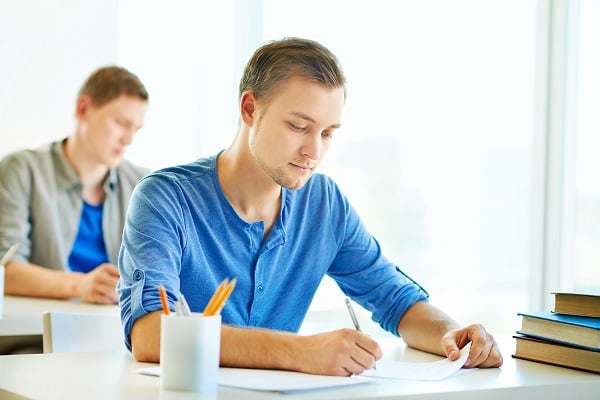 The higher education sector is in a period of transformation. This is especially true in the state of Ohio, due in part to reforms enacted by the governor's office around delivering high-quality education, enabling student success, and bridging the skills gap for employers. This translates into an urgent need for higher education institutions (HEIs) to understand student interests, goals, and objectives, engage them through counseling and advising, and support active and experiential learning and degree completion according to specific demographics.
The field of Business Intelligence (BI)—also called Institutional Intelligence—enables HEIs to act on higher education reform as well as drive student success and excellence. Realizing the potential and the value of BI, HEIs have begun investing in BI tools such as IBM Cognos, SAS Visual Analytics, etc. in the past few years. However, these BI tools were being used primarily as a static reporting tool to meet various reporting obligations of the state and some day-to-day reporting needs within the university. BI for higher education is clearly still in its infancy and the very few institutions experimenting with BI are doing so in an ad-hoc fashion. This status can be attributed to several challenges prevalent in HEIs:
It is difficult to find information;
The desired information is not present;
Information errors occur based on inconsistent set-up;
Information is needed immediately;
Increasing use of shadow systems to achieve short-term goals.
Seeking to address these challenges in a holistic way, Wright State University launched the Strategic Information and Business Intelligence (SIBI) initiative in 2014 with a charter to design and develop a BI solution that would empower executive leadership and manager-level decision making through accurate and deep data insights. Specifically, to design and develop a BI solution that provided easy, on-demand access to accurate information, and thereby, knowledge that enabled better planning, decision making, and measurement of program effectiveness. The BI solution supported decision making at all levels – President, Provost, Vice Presidents, Deans, Department Chairs, Business Managers and Program Directors.
Approach
The SIBI team employed a user-centered approach conducting a thorough assessment of user needs and technological capabilities. This exercise led to identification of three focus areas—student, finance and human resources—each with four key performance indicators and respective corresponding attributes. A prototype was designed to showcase functionality, interaction, usefulness and desirability with the campus user community.
With widespread support and buy-in from the user community, the team greenlighted development of the student focus area solution. Periodic validation checks were scheduled among the pilot groups and resulted in consistently positive feedback. Campus-wide training sessions instructed users on the Dashboard and Portal features as well as on key Microsoft Excel skills to perform data analytics.
Challenges to Launch
From the beginning design stage of the BI solution, the team focused on developing dynamic reports available for the users to consume information and knowledge instantly rather than waiting for reports to run in real time. The team decided to use Active Reports for the development, as they are stand-alone, self-contained files. However, during the development stage, the team realized that if the file size of the Active Reports exceed certain limits, they do not render properly or fail to render at all. Unable to ascertain the size limit, the team reached out to IBM technical support, which acknowledged that Active Reports works best with small file sizes. The team re-designed the BI solution striking a balance between Active Report development and file size and without compromising the end goal.
Despite being well aware of data integrity issues, the team was surprised by the number of data gaps encountered in the development stage. The team diligently worked with the respective departments to address the data gaps either through an ETL process (extract, transform, load), by deriving the data in a new column, or by populating the views in different packages. For example, the attribute "eligible" for enrollment KPI was derived to distinguish between active eligible students registered for an academic period and active eligible students who had not registered for an academic period.
How The Solution is Benefitting Wright State University and Long Term Plan
First and foremost the solution provided users a single view and entry point through the Dashboard and Portal to explore focus areas, KPIs and critical attributes at different levels of abstraction. This spurred much enthusiasm in the campus community with data needs being addressed in a timely fashion through self-service rather than creation of secondary data requests.
The solution serves users of all expertise and skill levels by integrating business intelligence into its navigation, enabling effective use of data in business operations. The data dictionary feature establishes a singular understanding of the information, compelling all users to utilize information in the same manner to gain knowledge and make decisions accordingly.
The solution also addressed significant data integrity issues caused by a lack of appropriate data checks at the input point. The BI tools incorporated a mechanism to address data integrity issues by pinpointing the exact attribute and record that need to be fixed. Development of the business intelligence solution surfaced critical business processes that need to be re-designed or modified for process improvement and to address data gaps. For example, a need was discovered for date entry in student visa start and end date fields in the visa table.
Finally, university strategic planning goals are supported and aided through easy access to key and accurate information and knowledge based on patterns and trends. This laid the foundation for creation of student profiles, which will lead to the design and development of tailored and innovative methods for retention, predictive modeling of KPIs, and building advanced tools to support the information and knowledge needs of the users.
Conclusion
The solution developed at Wright State University provides a holistic rather than piece-meal approach for accessing and interacting with data. The solution elevates the roles of the campus users from simply being data aggregators to strategic data analysts, maximizing the value of the existing university resources. The use of a user-centered approach to drive BI resulted in quick adoption of the solution university wide.
Author Perspective: Administrator
You Might Also Like