Serving 1000 Employers Through Short-Term Programming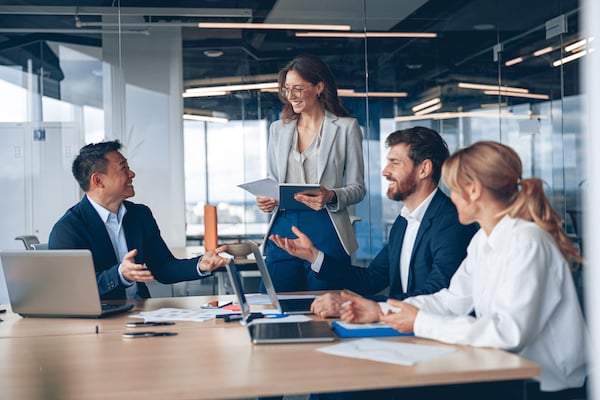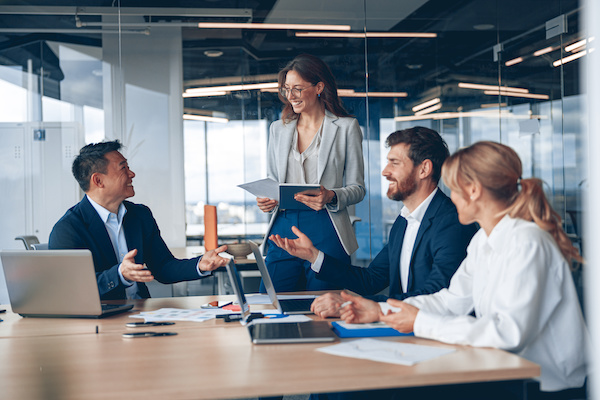 The workforce is looking for employees with the right skills to fill their talent gaps, which opens up a key opportunity for higher ed. But to deliver the right employees, it's critical to deliver the right programming that will meet workforce needs. In this interview, Maureen O'Brien discusses the need for short-term training offerings, the challenges that come with delivering them and how Maine Community College System is serving over 1000 employers in their communities.
The EvoLLLution (Evo): Why is it important for institutions to focus on short-term training offerings?
Maureen O'Brien (MB): Short-term training is what the business community is asking for and what they need. A traditional semester doesn't work for everyone's needs. For us, a short-term training means whatever you need it to. We have predefined trainings and trainings designed specifically around the needs of our business clients.
Evo: What are some of the challenges that come with creating short-term workforce offerings?
MB: The first challenges are logistics and planning. At Southern Maine Community College we do most of our on-demand trainings offsite. We go to the businesses which actually helps a lot with the logistics because there's less worry about employees getting to the training. It's typically more convenient for everyone and the training is custom designed to the employer.
The other element is a lack of understanding or awareness of the various things the community colleges have to offer. Most people know that you can get an associate's degree but what they don't know is that we can send an instructor to your business to conduct an Excel class. This program has done a lot to make people aware of everything the community colleges have to offer.
Evo: How has Maine Community College System been able to expand short-term offerings and build partnerships to serve over a thousand employees in Maine?
MB: The grant from the Harold Alfond Foundation has expanded our reach and visibility, and provided more resources for the business community. By offering our own trainings and making it possible for people to select other training vendors, employers are able to provide the exact training that their employees want and need. It's also open to employers who often aren't eligible for grant funding. So it's been a huge benefit to our municipalities, counties and state government.
Evo: Have you seen any impact on the students or community partners you can speak to?
MB: Southern Maine Community College has been doing a series of supervisory skills classes with a local company and the impact is already clear. During a performance review, an employee told them that they learned something they needed through one of our trainings. The company was blown away that they're already hearing back from employees. A lot of companies are unaware that community colleges offer relevant, high-quality training, so it's great to see the growing interest. They're becoming natural champions for the college.
Evo: What are some best practices to establishing strong partnerships between the institution and employers?
MB: Everything is 100% relationship driven and is customer service in the clearest terms. Listening and not coming in with preconceived notions about what employers want or how they should do it. Being super responsive is very important. Having a healthy respect for your clients' needs and being empathetic to their approach goes a long way.
An example I had recently was an owner of a construction company sending me an email at 7:45am asking a question. I answered immediately because that person is likely headed to a jobsite and may not check their email until the end of the day and at that point, I may have missed the window.
When you make a mistake, we own it. When something goes wrong, we mess up, we pick up the phone and apologize. We move forward and look at how we can fix things. Culturally, this doesn't always come naturally to people so it's extremely important to own the mistake, figure out how to fix it and move on. That makes the relationship stronger.
Evo: What impact do strong partnerships have on the learners and broader community?
MB: In building the relationships with employers, they value the community college system in a way they never did before. Employees value the community college system and are now taking classes. It adds a whole different group of people into the dynamic on campus and that benefits everyone.
Working with companies to identify the skills they're looking for and figure out how we can meet those need is a great way to strengthen the employment picture in the community.
Evo: Is there anything you'd like to add about the work you're doing at Maine Community College System?
MB: I strongly feel that everything starts with the relationships and willingness to have conversations. Email is awesome but can have its issues. We ran into major challenges when our emails started getting caught in spam filters. It was actually one of the best things to happen to us because now we just pick up the phone. When you think about customer service, it's often hard to get someone on the phone. So, for us to see an email from someone and then reach out to them on the phone with immediate answers to r their questions — people are really grateful for that. That's the relationship building piece that's crucial. This interview was edited for length and clarity
Author Perspective: Administrator
Author Perspective: Community College
You Might Also Like