Staying on the Same Page: How Robust Partnerships with HackerU Create Access for Underserved Demographics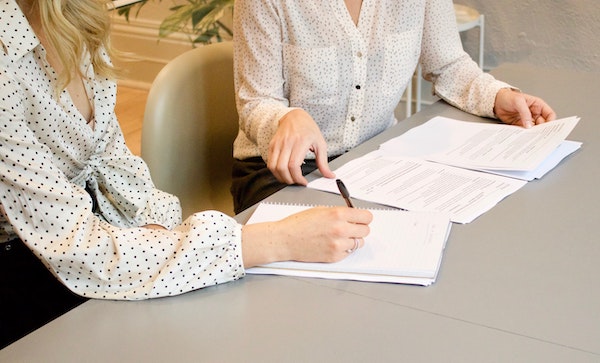 The nature of the modern workforce is changing, with employer demands shifting and industry needs evolving. In this environment, one approach leading institutions take to ensure their programming aligns with industry's constantly-evolving needs is forming robust partnerships. Sharing a common goal, external partners and institutions can deliver the right content at the right time, saving institutions from having to constantly create content from scratch. In this interview, Desiree Dawn Young and Diane Landsiedel discuss how their partnerships with HackerU enabled them to deliver on their missions, what makes a good partnership, and how to work together on serving workforce needs when demand is at an all-time high.
The EvoLLLution (Evo): How do relationships with partners like HackerU help universities deliver on their mission?
Desiree Dawn Young (DDY): Our mission at the University of Miami Division of Continuing and International Education is to empower people to reach their full potential through lifelong and life-wide learning. Our students come from all over the globe, each bringing a diverse set of experiences, needs and goals. A partnership with an educational provider like HackerU allows us to keep our students and their objectives at the forefront. We develop competitive programs that fill employers' needs, close the skills gap, and prioritize the quality of learning experiences.
Our students receive instruction from industry-leading subject matter experts, a curriculum that aligns with ever-evolving industry trends, hands-on experiences and comprehensive support to help them launch a career in their chosen field. Two programs developed with HackerU—cybersecurity and digital marketing—expose students to 400 hours of in-depth instruction with hands-on simulation labs. Students also gain a support system consisting of a dedicated student success manager, a career services team and expert instructors who work together to help them acquire the soft and hard skills needed to land a job in their field. To further support our students in launching their careers, HackerU organizes professional networking events and interviews that allow them to connect with local and national hiring partners eager to employ professionals with the knowledge and experience gained in our programs.
Diane Landsiedel (DL): Universities develop partnerships to be more agile, more adaptable and more responsive to learner needs. At the University of Michigan College of Engineering, our mission is to share the College's intellectual resources with learners around the world. We do this by increasing pathways from Michigan Engineering to those stakeholders.
Collaborating with a strong partner like HackerU enables us to move quickly and be more responsive to learners' needs worldwide. By leveraging their additional resources, we can be more adaptable and develop programs targeted for the non-traditional, workforce development audience. What's closest to our heart is that, through strong partnerships, we can also be more inclusive and reach a broader audience. That's critical to our mission.
Evo: What are some fundamental characteristics that define a really effective workforce-oriented program?
DL: From the learner perspective, a high-quality workforce development program is one that helps people gain new skills that they can apply directly to the workplace–a learning experience that helps them personally gain a competitive advantage because they stand out by having knowledge that is valued by their supervisors or leadership. They have enough credibility to be recognized as soon-to-be experts in that area. It's all about learning outcomes and how they can distinguish themselves in the workplace.
From the College's perspective, we need to create a flexible program for students also working full time. It has to be convenient, even if the class is live. The investment of time and effort has to make sense for that individual. We have to bring in faculty who are knowledgeable in their field—those who have in-depth industry experience or can offer relevant examples to someone working full-time.
From the moment students step on campus as freshmen, especially in engineering, they are being prepared for the workplace. Even in traditional degree programs, integrating research and practical experiential learning offers a very valuable model. It works both ways.
Evo: During times like these, how can these partnerships help institutions to scale non-credit career-oriented programming and help them meet increasing demand for certainly non-credit career-oriented education?
DDY: The current environment is one of shifting social values, marketing opportunities, professional growth, workforce readiness, and improving lifestyles. According to CNBC, cybercrime is expected to cost $6 trillion by 2021. At the same time, cybersecurity job openings are predicted to reach 3.5 million globally. Our goal at the division is to provide cutting edge, high-demand and skill-based competency cybersecurity programs that will equip our graduates with the competencies to be workforce-ready.
The university's partnership with HackerU enables us to offer scalable cyber programs. The cybersecurity program has the platform and technological support to ensure excellent instruction and student services to reskill and upskill the workforce. It encompasses stackable credentialing for graduates, which maintains their marketability. Graduates will receive a certificate from the University of Miami and badges that indicate the mastery of competencies. They are also prepared to pursue up to six industry-relevant certifications.
DL: During these disruptive times, with an economy that looks uneasy, more people are seeking professional or workforce development programs that can help them gain new skills. This partnership with HackerU allows us to offer an eight-month bootcamp wherein learners can develop a brand-new skill set, distinguish themselves and leave with a University of Michigan credential —preparing them for a new career or a job they've never done before. That's a tremendous opportunity at such an uncertain time.
The College of Engineering has been in online and distance education for several decades now. When everything moved quickly to remote learning, the College called on Nexus to help with this mission-critical transition for both credit and non-credit programs. Our theory is that the content of our higher education credit courses should feed the pro-ed programs and vice versa. With years of experience and expertise in online engineering education, we are able to share our best practices with HackerU for teaching in an online environment.
Michigan is among the states hit hardest by the pandemic. With so much uncertainty and so many people unemployed right now, a well-designed partnership strategy offers the kind of learning experience that will help everyone get back on their feet.
Evo: Why is it valuable to work with a partner with subject matter expertise rather than trying to build everything internally from scratch?
DDY: Forming educational partnerships enables us to be nimble, scalable and consistent. When demand is high and technology is ever-changing we need to provide current content and real-life practical experiences to prepare the students for the job market. Our programs are created and facilitated by experienced professionals who design content to actively engage learners in a responsive, hands-on and real-world learning environment.
Having subject matter expertise with local, national, and international experience and knowledge lends significant value to the instruction delivery, quality of content and student experience. Updating curriculum and modifying content can be done consistently and accurately to ensure that students are receiving the most current information in the technology industry as it relates to cybersecurity.
DL: Sometimes, it's best to partner so that you don't duplicate efforts and can leverage the strengths of each institution in a way that creates something unique or provides benefits that you can't achieve alone. For example, in cybersecurity, there's great synergy between the research that's being done here at the university and the practical industry applications our partner brings to the curriculum.
The resources HackerU has been able to devote to creating a curriculum specific for workforce development is amazing. It's a value-added type of partnership because it brings together our faculty's strengths with those of the HackerU team, who has designed a curriculum that incorporates real-world applications. We have also established a lead faculty to collaborate with the instructional team from HackerU to make sure there's ongoing communication, adherence to high-quality standards and beneficial learning outcomes.
Evo: From the institutional perspective, what are the characteristics you look for in an external program partner?
DDY: When it relates to student success, completion and retention, the educational partner's core values must align with our own. The partner must continuously measure core competencies, instruction, quality, standards and service. We look for flexibility to align with our policies and procedures. We also evaluate brand equity in marketing strategy and execution, pedagogy, curriculum and student resources.
DL: In very practical terms, we look for an organization to be reputable and well-known, with experience working with other universities to deliver on expectations. You have to look at the shared goals and values, which is something we consider in our initial discussions. If there is a good match, and we think we can help each other achieve our goals, then we're on the right track for a healthy partnership.
Over the years, I've learned that trust and the people you work with are key. Partnerships that perform well do so because they have good communication, established common goals, and they are committed to one another's success. When you have that kind of commitment, you can foster great ideas and sustainable partnerships.
Evo: How do robust partnerships like this help create access to high-quality programming for traditionally underserved audiences?
DDY: Our goal at the division is to offer programs that will transform the lives of many in our community. Our collaboration with HackerU allows us to revolutionize learning and create a career pathway for transition, elevation and education for the future. Our cyber programs offer flexible education models, cutting edge curriculum, extensive student success resources and employment placement support. Tuition support–in the form of payment plan options–is available to assist students in fulfilling their financial investment in the program. In addition, the program format allows students to balance work and educational obligations.
DL: There are two important ways this partnership helps address the needs of learners who don't have a degree, or those who have a degree but want to change career paths. First, we're able to increase pathways to Michigan engineering resources for those who are underserved or who have limited resources available to them.
Secondly, we provide an alternative credential that can stand alone or become another pathway into the university. This credential is recognized by potential employers and valued by students as a formal acknowledgement of their new career-oriented skills.
It's always been our mission to serve a diverse community of learners from Michigan and around the world. This partnership with HackerU and Nexus increases the inclusiveness of our academic community and prepares motivated learners for successful careers in cybersecurity.
Author Perspective: Administrator
You Might Also Like