Effective Employer Partnerships & Engagements in a Post-COVID-19 Environment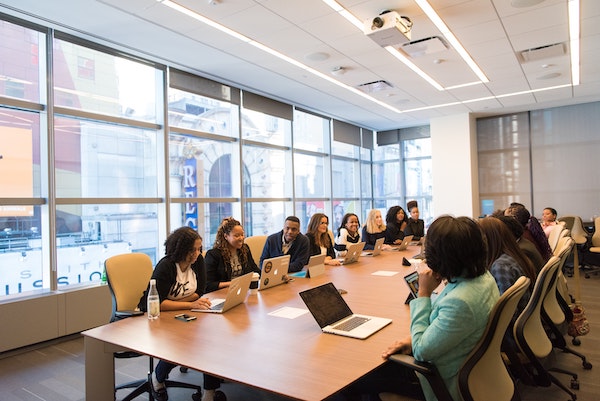 The key constituencies or stakeholders for the workforce development practitioner are employer organizations. The practitioners have been somewhat successful in creating and delivering training services with mixed results. I can confirm this because it applies directly to feedback we receive from employers in our service region. Given the existing structures of state or community colleges, their training focus has been limited by internal resources. However, the past couple of years have required practitioners do a deeper dive into their employer partners' training requirements. This is because of the skills gap and the too-low number of available individuals to fill open positions.
Prior to COVID-19, employer partnerships were about relationships, assessment of needs and deployment of training solutions.
Shayne Spaulding and Ananda Martin-Caughey (from the Urban Institute) have documented a conceptual framework that outlines an example of the employer/workforce development engagement process (2015):
In a post-COVID-19 environment, the activity looks more like the following:
Understanding employer safety protocols
Understanding employee safety protocols
Expanding relationships with employer partners
Understanding and recognizing that new approaches are required to assess employer needs
Educating employers regarding funding assistance for training such as WIOA
Accelerating the development of creative web-based and/or cloud-based training
Involving employer partners in the creative process
Determining a methodology for delivering hands-on competency-based training to complement the new related instruction activity
Deploying many modalities of training solutions based on assessments
In adding to Shayne Spaulding and Ananda Martin-Caughey's conceptual framework:
As one can see, it has become a much more expansive process.
Most employers have had to rethink how they manage their business, and training is a major part of the reevaluation. Safety was always a priority, but it has taken on a new life. There are new standards for both employers and employees that have the potential of making the deployment of training solutions much more difficult. Social distancing is a new requirement that must be considered, especially for continued face-to-face training. Are facemasks and gloves the new normal? Do class sizes shrink as a result of the new standards? These discussions are now required when training solutions are examined. Even though COVID-19 is a major disruption, the key is not to focus on the disruption itself but what changes need to occur within the employer and college partnership to successfully deploy a flexible solution. Therefore, the expanded relationship with an employer partner is required.
Given the new environment, an effective relationship has expanded to a new level of partnership and feedback. I submit this is a good thing. Adaptability becomes a common term rather than an attribute to describe a function. The timing during this process becomes much more relevant. This is the time to reflect and change processes because the limitations have been reduced. As a result, a new perspective or the ability to see the whole picture is at the forefront. Thus, the question becomes: "How is one going to improve, change or expand their partnerships because of the new environment?" This allows all to consider new possibilities as preparation, refection and action take on a renewed significance. As we all know, there is no change without action.
The overall goal of effective partnerships and relationships is to add value to one another's activity. John Maxwell's sage advice regarding expanding partnerships and leadership values capture this moment of opportunity best:
Put behind us the difficulties and before us the progress.
Put behind us the feelings and before us the values.
Put behind us the disappointments and before us the gratitude.
Wisdom always comes from dark times.
Challenges are finite and infinite hope stands the test of time.
The time is now to lose fear, learn to expand partnerships and grow to new heights of success. Enjoy the journey!
Author Perspective: Administrator
Author Perspective: Community College
You Might Also Like