Centralizing Continuing Education: Being Accessible to the Non-Traditional Learner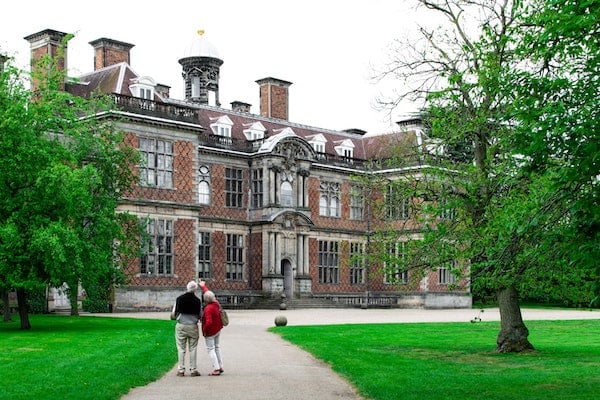 The non-traditional learner will always look to institutions to help them not only get into the workforce but also help them grow in their careers. Continuing education keeps learners engaged throughout their lifetimes but also delivers the in-demand market skills employers are looking for. What's important is making this education as accessible as possible, which can be done through taking a regional approach. In this interview, Connor O'Sullivan discusses delivering an accessible and personalized experience to students, the regional approach that should be considered and the obstacles that come with it.
The EvoLLLution (Evo): What are some of the key obstacles to developing programs and support services designed specifically for nontraditional and noncredit learners?
Connor O'Sullivan (CO): The big thing about our population here, at least within non-credit, is that it's very different from your traditional two-year or four-year student. That's not to say that they don't continue on to a traditional two- or four-year degree–we would love for them to continue and encourage them to do so–but we typically see a different set of considerations drive our students to seek their certifications faster. Funding is a major obstacle for all students but especially non-credit students. We work with them a lot on the financial side because we typically see students without resources in the continuing ed pathway. They're non-traditional, so helping them find funding or a job is very important.
At the end of the day, continuing ed is targeted to be revenue-neutral. Our costs are supposed to equal department revenue, and the best way to get there is to provide high-quality programs that students want to complete. I want to ensure that all of our offerings are as condensed as they can possibly be while keeping the high-level standard of education needed to work in today's workforce.
We try to make sure that we're teaching students what they need to know to be ready to serve in their chosen industry and secure a job right away. But we also strive to find ways to make it more convenient for them to find classes nearby, which allows students have stronger attendance rates while still enabling them to keep working while they go to school. Lone Star College has campuses all over the North Houston area. Since we have access to all of those locations, my department strives to make full use of the opportunity to offer training close to home.
Evo: How do you deliver kind of that level of accessible, personalized service support and learning access while ensuring everyone on your team is able to maintain some semblance of a work life balance?
CO: At Lone Star, we've centralized continuing education. I have a campus director at each of our seven campuses that helps run an office on site with support staff for our instructors and students. We have a great team of advisors that are all able to knowledgeably advise on all programs, no matter which campus students can make it in to. There's a full-time and a part-time advisor at each office to help extend our hours to allow working students to come in when they have the time.They can hold virtual advising sessions with students on Saturday if needed. In almost all of those cases, we have at least one bilingual advisor in each office to make sure we can best assist Houston's diverse population.
We offer over 40 different certificates, but I break them up by specialization among my directors. One of them specializes in construction trades certificates, one in healthcare, one in information technology, and so on. As a result, they can each specialize in their own areas and support each other's campuses with institutional knowledge, so that each campus has someone to rely upon for program selection and improvement.
We also do monthly professional education for which all of our advisors come together and discuss the new programs and what they are having trouble with at their respective campuses. We look at how they're helping students find financial aid or general customer service strategies. We really try to centralize everybody, then focus on specialization among our instructional pathways.
Evo: When you think about your personal engagement with NCCET and the work that you've done with the association so far, why are organizations like NCCET so important to the growth of continuing education in that very unique environment of community colleges?
CO: I would say it's important because the workforce is constantly changing. It's changing different places, and it really is offering the training that our students need to go to work. Education is a science first and foremost, but there's also an art to teaching adult learners. You may be the smartest in your field, but if you can't teach it effectively, it won't get passed on to the next generation. We aim to make data-driven decisions based on growth in our region. By having a network such as NCCET, you give yourself the advantage of interacting with fellow professionals about what they're seeing on the ground, what's working for their students, and what local industry demands are. It's a great to build that network, and you can jump start new opportunities for your students based on today's labor market needs.
Evo: How does the regional approach really helped to double down on that commitment to providing contextual support and advice?
CO: I've lived all over the country, and every region is different, each with their own strengths, weaknesses and unique character. The regional aspect is important with continuing education because it is very industry focused, and industries often have a regional presence. Your typical continuing ed student may not have the geographic mobility of a four-year student, so they need to get into an industry that has a presence in the region. Education is primarily state and locally funded, so being focused on a local region and networking with your peers therein is a huge benefit.
Evo: What are some of your early goals as director for the South Central region?
CO: I'm working to get out there and develop a good team for our states and major population centers. Already, we have interest in the sub regions, but we're not quite there yet with a committed NCCET representative for each one. It would be great to get more interest in even more focused regions from educators who are in the space and have an interest in building community or continuing education for their school or city. I'm reaching out to find more people to assist me with those smaller regional responsibilities.
I would love to be able to shape the path ahead and see what their ideas are. What would they like to see? What are the challenges they've faced? I'm excited to work with them to build NCCET into an even stronger education community and partnership coalition corner.
Evo: Is there anything you'd like to add about the regional initiative from NCCET and how you're hoping to see it grow?
CO: I really wish I could compile what's on the minds of community college and continuing education educators. I want to get a clear picture of what we, at NCCET, could do better to serve those institutions. I always ask my instructional staff what is it that they and their students need, what their interests and concerns are. I can offer all of the marketing, flashy presentation and good web design, but at the end of the day, the best thing you can do to get students excited about attending is having people talk about how their teachers and their school worked to do right by them.
When I was at NCCET in December, it really opened my eyes to the other challenges out there. It was a chance for everyone to voice their problems and find others who experienced the same concerns and found solutions. I was able list the long-term goals I had and chart the course to reaching them. It's a lot easier to learn from other people's mistakes than your own.
Being in the military, I always told my marines, you haven't made it in life until the day you take off the uniform for good. Outside the Marine Corps I've learned just how important this lifelong learning framework continues to be. NCCET is an learning outlet to help guide you. Maybe this is something you had been considering doing someday, and there are people doing it right now that you stand to learn from.
This interview was edited for length and clarity.
Disclaimer: Embedded links in articles don't represent author endorsement, but aim to provide readers with additional context and service.
You Might Also Like