Author Profile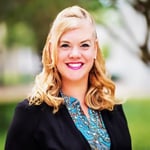 Angela Long | Chief Engagement Officer, Tallahassee Community College
Current Position and Past Experience
Angela Long is currently the Chief Engagement Officer at Tallahassee Community College. She helped lead the faculty and staff through the development of the College's CARE Model, and is a nationally recognized speaker, researcher and author. Formerly, Dr. Long served under the Chancellor of the Florida College System as the Director of Learning, Innovation and Success at the Florida Department of Education.

Education, Honors and Achievements
Dr. Long holds a Doctorate of Education degree in Community College Leadership from Oregon State University; a Master of Arts degree in School Counseling and Consultation from Northwest Christian University (NCU) and a Bachelor of Arts Degree in Elementary Education from NCU.

In the fall of 2016, Dr. Long published a first-of-its-kind book entitled, Overcoming Educational Racism in the Community College; involving higher education's top researchers, practitioners, and community college leaders to address the educational disparities that exist among students of color. Angela is the author of the Six Factors theory for increasing nontraditional student retention and serves as the Innovation Ambassador for the National Association of Community College Entrepreneurship (NACCE). She has participated in three White House summit meetings on Educational Excellence for Hispanics and has shared her findings across the country.
Articles by this author: