Beyond the Rankings: Regional Colleges' Impact on Their Communities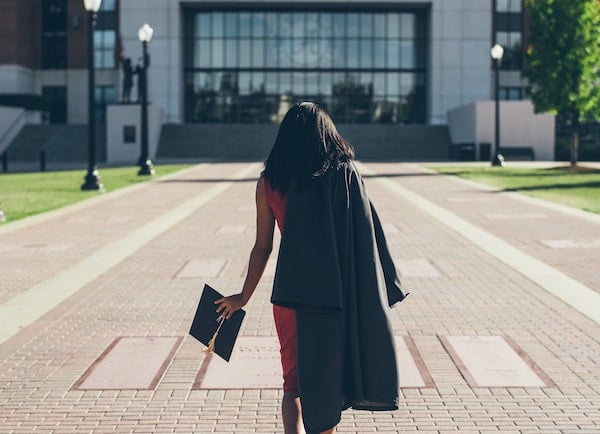 Regional colleges are a mirror of their communities, an embodiment of the work being done to move the region forward by local leadership and the next generation alike.
Institutions of higher learning are on the front lines, building the economic development of our nation's tomorrow while enriching our communities of today through service sponsorships and involvement in community non-profits. And it's crucial that regional colleges receive the same recognition as nationally renowned four-year colleges and universities for these community service efforts.
That's why, when the U.S. News & World Report published its 36th annual Best Colleges rankings last month, I was so pleased to once again see a number of categories dedicated solely to regionally based colleges. These rankings recognize more than just academic prowess and curricula, also taking into account all that regional colleges give back to their communities in addition to the students within them. What I was even more proud of was the fact that Pittsburgh Technical College (PTC) was ranked among the best northern regional colleges—no. 25 to be exact—for the first time in our nearly 75-year history, a testament to the work being done both in and out of the classroom.
But what actions can regional and community colleges take to become more ingrained within their community and further these results? At PTC, we work each and every day to take a leadership role in our region to redefine our future, and that mantra has never been more relevant than during the COVID-19 pandemic.
A commitment to community
Regional colleges play a leading role in providing students with volunteer opportunities. At PTC, we believe this is an important part of the learning process as students get ready to enter the workforce and feel inspired to get involved with local non-profits themselves post-graduation.
Located just 11 miles outside of Pittsburgh, PTC has made a commitment to integrate with the western Pennsylvania community, and some of our recent work with local non-profits is at the center of those efforts. We've teamed up with the Bradley Center, an organization just down the road from our campus that is committed to improving the lives of children and families affected by trauma, mental illness and behavioral health challenges. We work to ensure that every child there receives gifts on birthdays and holidays, and our students, faculty and staff have made it tradition to donate the funds to buy these gifts, wrap them and personally deliver them.
There are countless other community service initiatives to highlight, from the bike rides we sponsor in support of pediatric cancer research, to our support for Light Up Night in our home neighborhood of Oakdale. All of these charitable efforts point to the same purpose: benefitting the community we call home.
Rebuilding the commonwealth
Regional colleges play an important role in providing communities with the candidates necessary to move the country's economy forward with in-demand careers and offer the strategic curricula to prepare them for the workforce. According to a PA Workforce Assessment Study, there will be 590,000 new and replacement jobs in Pennsylvania through 2026, with science, technology, engineering and math (STEM) jobs growing at more than 9 percent. Among these STEM opportunities, the Pennsylvania Center for Advanced Manufacturing Careers estimates that the state will need as many as 17,000 additional skilled workers during the decade. With this in mind, it's rewarding to see those initiatives recognized by the U.S. News & World Report rankings.
At PTC, we are a primary pathway for filling middle skills jobs and fueling economic development to rebuild the Commonwealth of Pennsylvania through applied learning. This task is more important than ever, as we now have the unique responsibility of owning a leadership role in rebuilding our communities, states and nation as we emerge from the pandemic. We work with employers to ensure that our academic programs are driven by experiential learning that is both highly practical and resembles workplace scenarios. Over 300 prominent employers make up the 17 advisory boards that help shape our curricula and prepare our students to guide our region's emergence from a global pandemic.
The rankings
PTC's community service goes beyond volunteering and supporting mission-driven organizations. We also work to provide a learning environment for individuals who otherwise wouldn't be able to afford higher education. At PTC, nearly 70 percent of our students are eligible for Pell Grants. Students who receive these grants typically come from households whose family incomes are less than $50,000 annually. As a result, we're proud to receive recognition for these efforts in the recent U.S. News & World Report as the 27th ranked northern regional college for social mobility. This category measures how well schools graduated students who received federal Pell Grants. We're honored to support these—and all—students through their academic journeys and into their professional field of choice. In fact, PTC consistently boasts at least a 95% in-field placement rate for available graduates.
We also make it a top priority to open our doors to military veterans. Featuring a special student lounge on campus solely for veterans, a generous deployment policy, approved programs for military benefits, and Yellow Ribbon and JROTC financial aid, PTC is a military-friendly campus. PTC was also ranked by U.S. News & World Report as the 13th best college for veterans among northern regional colleges.
A look ahead
Earning recognition in the U.S. News & World Report rankings is a great accomplishment, but I know I speak for every college and university included in those rankings when I say that is not why we do what we do. Yes, it is certainly a nice accolade. But this is about our students, our community, and how we are able to help our students make tomorrow's community better than today's.
At PTC, we believe we are setting the standard for the future of higher education. We are a unique organization blurring the boundaries between traditional technical training and college education. Our innovative approaches are being incorporated by our peers, and we strive to continue to lead our fellow educators on this path toward revolutionizing academia.
Disclaimer: Embedded links in articles don't represent author endorsement, but aim to provide readers with additional context and service.
Author Perspective: Administrator
Author Perspective: Community College
You Might Also Like