From Flyover Country to Talent Central: How Indiana is Leading the Pack Linking the Learn-And-Work Ecosystem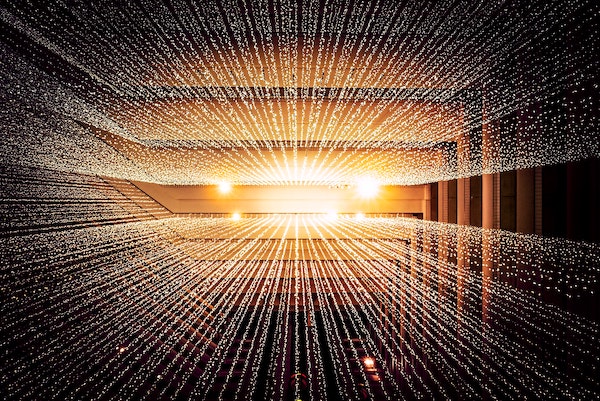 Once labeled as flyover country, South Bend, IN, is having quite the renaissance. The city and surrounding communities forming the South Bend-Elkhart Region were recently designated as a 21st Century Talent Region in recognition of the region's hard work transitioning from "Rust Belt" to midwestern powerhouse. Never ones to rest on their laurels, local leaders across Indiana used this milestone to define the next seismic shift in education and workforce—linked data.
In a country that offers more than 730,000 credentials, the need for clear and consistent information about education and training opportunities has never been more important. Indiana, like most states, is investing in many education and workforce initiatives to secure the state's economic future. Technical applications built from these investments depend on data exchanges for information about career pathways, credentials, competencies, jobs, and an individual's records of achievement. Yet, management of this data exchange process is siloed, which limits the potential value of these investments…Until now.
With support from a Phase I grant from the National Science Foundation, a team led by the Indiana Commission for Higher Education, Credential Engine, and Lumina Foundation is working with a broad set of collaborators to identify opportunities to better uncover and link important data relative to use cases for Indiana workers, employers, educators, and quality assurance agencies. By connecting Indiana's learn-and-work ecosystem, this work will model how other states can empower their residents with the information they need to reach their goals.
Indiana has a solid framework upon which to build. To meet ambitious postsecondary attainment goals, state and local leaders from public and private sectors alike have been working since 2012 to prioritize lifelong learning, upskilling, and reskilling to ensure Hoosiers are not left behind in a changing economy. To reach these goals, leaders recognized early on that making Indiana's credential landscape transparent and accessible for Hoosiers was a priority. So, they partnered with Credential Engine to make that possible. Today, Indiana has open linked data on competencies and credentials from all public two- and four-year institutions available via the Credential Registry. Indiana has now turned its sights to mapping all information in their Eligible Training Provider List and publishing data from its private institutions, making the Registry a comprehensive source of education and training opportunities in the state. Access to rich, connected credential and competency data empowers state leaders and students alike. It arms them with the information they need to make critical decisions about where to invest time and resources into local training programs — improving both efficiency and equity for all.
In the South Bend-Elkhart Region, excitement and growing momentum are palpable. Regional synergies have initiated collaborations focused on bridging the region's industries, such as pairing advanced manufacturing and logistics with growing innovation sectors such as data analytics and information technology, which are identified within the region's 2018 Regional Economic Development Strategy. Catalyzed by a recent $42 million gift from the Lilly Endowment awarded to the region, the South Bend-Elkhart Regional Partnership (SBERP) has partnered with the University of Notre Dame to enhance the existing industry-education ecosystem in an effort to align learn-and-work programs with the digital economy.
Early work linking credential data across systems has also generated opportunities for new tools and applications such as Bendable, a lifelong learning app being piloted by the Drucker Institute in South Bend. Once launched, it will pull data from the Registry and return curated education and community resources. By working with local providers to scale publishing efforts, SBERP is already planning to leverage the Registry to promote high-quality work-based learning in the region to attract industry and learners alike. Further, representatives of Goodwill Industries of Michiana, the Horizon Education Alliance, Ivy Tech Community College: South Bend-Elkhart, and South Bend Community School Corporation, presented during the January meeting. They shared innovations and current practices across apprenticeship programs, workforce training and more that will be accessible via the Credential Registry and support use cases.
The energy and findings thus far from the NSF Convergence Accelerator grant are clear — everyone should be able to access and utilize credential information, and Hoosiers are pioneering the way forward. A Phase II proposal will leverage these early findings into building a state model that could be scaled across the country. We're excited to take this work to the next level and bring clarity and understanding to the learn-and-work ecosystem coast to coast. Students, educators, workers, employers, and policymakers everywhere are counting on it.
Author Perspective: Analyst
You Might Also Like