Real-World Experience Benefits Non-Traditional Students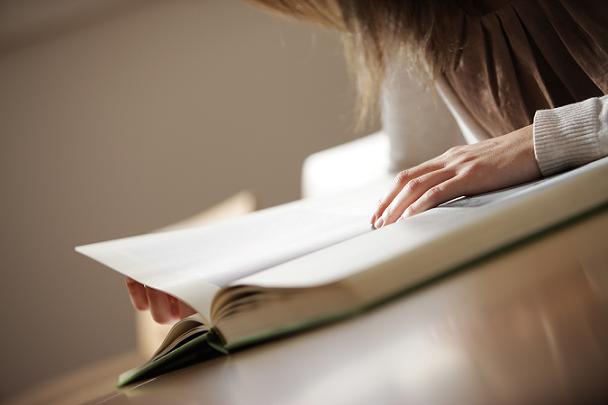 The following is one of two winning essays composed for the 2013 Mary Cone Barrie Scholarship. The scholarship is one of few annual awards that recognize non-traditional students and their pursuit of lifelong learning.
I remember the first day I walked in the front door at Bucks County Community College; I was very excited and at the same time nervous. Being in my 30s and a mother of three children, I wasn't so sure if I would be able to fit into this environment. Besides, the whole atmosphere of college has changed since a decade has passed by from the time I went to school. I immigrated to the United States in 1996 from Afghanistan, a country where women don't have much hope for a higher education and girls risk their lives every day to go to school. I came with high hopes for a better life and a chance for higher education, but unfortunately I wasn't able to continue my studies because of my family's financial problems at the time, and I had to start to work. Last year, when my younger daughter started school full-time, I decided once again to follow my lifelong dream of higher education so I enrolled as a full-time student here at Bucks County Community College. After spending a few weeks attending classes, I realized that being an adult student may have its challenges; however, there are more advantages in comparison to disadvantages of being an adult student, especially after meeting more students who were in their 30s or older and attending college. I realized that adult students are more focused, have better clarity for their goals and have the advantages of real life experiences.
The first and most important tool that helps everyone succeed in college is focus, and it has been clear to me from the first day in my first class that adult students are way more focused than students who come right out of high school. For example, as I observed my classmates while sitting in my nutrition class listening to the teacher's lecture, I usually found most of the younger students occupied with their cellphones. On the other hand, students that mostly engaged in the discussions with the teacher and asked questions were the adult students. The distractions of texting or updating Facebook statuses while the teacher is explaining the learning materials for the class will make the younger students less focused, and this lack of attention will lead to a poor performance in the tests and in their overall results in college.
The second advantage that an adult student has over a younger student is the clarity for setting their goals. They know what they want and have a clear understanding of the real world out there. For example, an adult student has held many jobs over the years since graduating from high school and knows what kind of opportunities are out there, which careers will have a better job market, and recognizes the important of education for establishing a better life because they have had their share of losing a job, working for a low paid job, and struggling to provide for themselves and in some cases supporting a family. On the other hand, younger students are unaware of all these challenges and at the same time, are struggling to find out what is it that they really want to pursue in college; moreover, they are more often pushed and encouraged by their parents to attend college, whereas adult students are self-driven.
The third advantage that an adult student may have over younger traditional students is their life experiences, like having a family of their own, knowing more about the world's economy, politics and their impacts on our lives which will help them comprehend the materials way better than a younger student who tries to memorize everything. This important asset is a huge help in the classroom for an adult student. For instance, in my psychology class there were three adult students and as we discussed various issues like, family, relationship and dealing with stress. I always noticed that we, the adult students, usually had many real life experiences that will relate to those topics and had a way easier time comprehending the materials than the younger students, who had to learn everything right out of the book.
Attending college is challenging and hard work at any age, but returning back to college after being away from the study field a decade or so may seem extremely challenging or even impossible at first for an adult student, but as you spend more time in the classroom and overcome your fears, you start to realize that you may have incredible advantages that are the key factors for succeeding in college.
I am currently a biology major and pre- pharmacy student here at Bucks County Community College. Last year at this time I didn't even had my GED, and this past year has been an incredible experience for me. I just finished my second semester with a 4.00 point GPA and I look forward to the next semester. It has been quite a challenging experience to manage my studies and my three children and family life. I have to use every minute of my day that I get to keep up with everything, for example, I carry all my books and notes with me in the car, so when I am waiting to pick up my son from his basketball practice or my daughter from her practice, I can use that five or ten minutes to do my homework and study.
I personally feel blessed to have the opportunity to continue my education and want to be a positive role model for my three children and other adult students. After my personal experience last year as an adult student, I can say with confidence that with focus, determination, hard work, positive outlook and gracious supports of donors like you, there is great hope for adult students who are returning back to school.
Author Perspective: Student
You Might Also Like