Maturity and Drive Helps Non-Traditional Students Succeed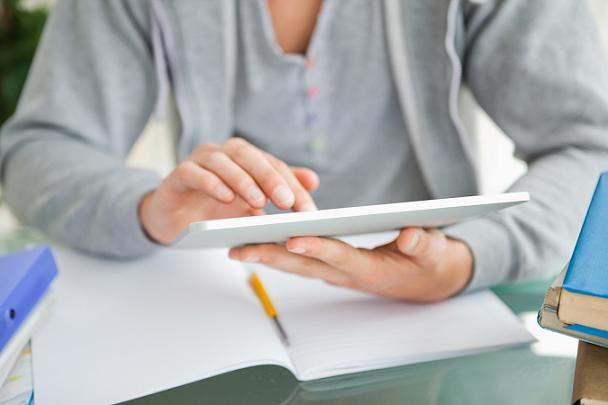 The following is one of two winning essays composed for the 2013 Mary Cone Barrie Scholarship. The scholarship is one of few annual awards that recognize non-traditional students and their pursuit of lifelong learning.
As we venture deeper into the 21st century, it seems apparent that our North American society is becoming increasingly ageist. This is demonstrated through our youth-driven focus of media and advertising, age discrimination in the workplace and ideals for beauty and fashion. As a result, the average aging adult may believe that they have little left to look forward to, are less relevant than younger members of society and that perhaps it is time to fade into the background. In reality, age provides us with a distinct advantage over our younger counterparts, particularly when it comes to education.
When one considers returning to school as an adult, there are many negative ideas that our society has instilled in our minds, such as a lack of ability to 'fit in' with the younger students, a lack of capability in keeping up with the pace of life on campus and, most commonly, the notion of diminished mental capacity that can hinder one's ability to learn and complete a degree. It is just this kind of thinking that prevents many adults from returning to the classroom to pursue the career and life of their dreams. It also serves to disguise the many advantages of returning to school as an adult and, by way of example, I quote the following:
"The more sand that has escaped from the hourglass of our life, the clearer we should see through it." -Jean-Paul Sartre
Life experience: this is one of the greatest advantages of returning to school as an adult. Positive or negative, our life experiences are invaluable learning tools; essential for individual growth and development. They allow us to learn from past mistakes as well as replicate and build upon past successes. As an adult, one tends to have experienced the job market — perhaps in several different capacities — which sets the foundation for concrete decision making regarding future career and educational pursuits. At this point in life, one has learned what career they are best suited to and what career we require to make ourselves happy. This approach to education and career choice is advantageous over the dilemma faced by those directly out of high school who do not possess the benefit of 'practical experience' and are therefore reliant on the advice of parents and friends or their own theoretical ideas of what this 'future career' might hold.
An adult's motivation toward the end goal — graduation and career — tends to be more focused and deliberate. At this time in our lives, most adults have come to appreciate the quick pace at which life evolves and, as such, understand that time is always of the essence. We put our noses to the books with the goal of completing our chosen program as soon as possible. This determination is rooted in the fact that for many adults, the decision to return to school usually comes at a significant cost; disorder in the routine of 'day-to-day' life, time away from family and friends and a considerable reduction — if not a cessation — in household income. Such costs have a wonderful ability to motivate.
"I had this huge $32,000 student debt … I had no idea what I was getting into at the time. I didn't even know what interest was when I was I was 17 … I just think that's awfully indicative of the incredibly poor personal finance education young people have at that time in their lives." [1]
Unlike the majority of post high school students, the average adult is well acquainted with debt accumulation and the strain that returning to school places on the family income, which serves to further motivate them to complete their education as quickly as possible, to leave school with the least amount of debt possible and to excel in their studies; understanding that good grades can lead to various avenues of financial assistance and advantages in the job market.
For the adult learner, this new life of 'study' is made simpler because such individuals do not fall prey to the many pitfalls of campus life and 'newfound freedom' that younger students are susceptible to, such as the numerous social and extracurricular activities taking place on campus, the late nights and constant revelry of dormitory life and the all-consuming task of 'trying to find a mate'. Such conditions have the potential to make concentration, development of good study habits, and academic success extremely difficult.
According to Statistics Canada, approximately 30 percent of first-year university students dropped out and over the last several years universities have been encouraging high school graduates invest in a transition or 'Gap Year' between high-school and university. This year away from academia is intended as "a time to step back and reflect, gain perspective on personal values life experience." [2]
In other words, it is suggested that students gain some valuable 'life experience' before embarking on their post-secondary education. This 'Gap Year' has become widely recognized and is endorsed by institutions such as Harvard University, University of Toronto, and York University to name a few.
Based on the above, it becomes clear that far from being a hindrance, the maturity and experience of adulthood provides the greatest advantage for returning to school. At this stage, one is possessed of focus, determination and accountability. The accomplishment of achieving your end goal is that much sweeter when one is knowledgeable of the financial and emotional sacrifice that has been expended; knowledge that comes from the experience of adulthood.
– – – –
References
[1] Yahoo Finance, "Duke Grad Student Secretly Lived In a Van to Escape Loan Debt," June 2013, http://ca.finance.yahoo.com/news/duke-grad-student-secretly-lived-in-a-van-to-escape-loan-debt-194021112.html.
[2] My Gap Year, "Ten Reasons to take a gap year," http://www.mygapyear.ca/docs/ten%20reasons%20why%20to%20do%20a%20gap%20year%20(dwn).docx.
You Might Also Like