Five Things Everyone Should Know About Being a Community College President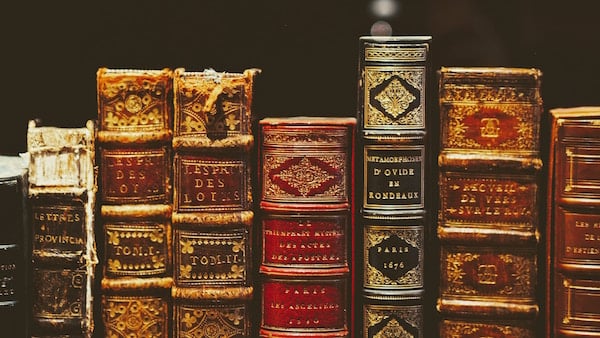 Before becoming the fourth president of Oakton Community College in July 2015, I thought I was prepared. I worked alongside Oakton's previous president, Margaret Burke Lee, for years as vice president for student affairs. I had taken part in an executive leadership institute a couple of years earlier. I attended a seminar for new presidents after being selected as the college's next president. I was ready.
So I thought.
In reflecting on my first of couple years, there are many things I found that I did not know (or thought I knew but didn't). Here are five things everyone should know about being a community college president:
It's an awesome responsibility and commitment;
There are many competing priorities;
The president is not "all-knowing;"
It's important to trust your team; and
You've got to be yourself.
With the presidency comes an incredible sense of responsibility for students to succeed, for employees to live the mission, and for the college to thrive. It's a responsibility that is all-consuming; it is a 24/7 job that requires energy, stamina and agility. You need to be physically ready for this commitment and have the mental and emotional strength to manage the awesome list of duties that go along with being the leader of the institution. You are ALWAYS the president. The president is the "living logo" of the institution.
There are many competing priorities to manage, and it is impossible—as much as one tries—to be all things to all people. Students, employees and members of the community have many different needs, and they often compete for your time and attention. Examples of these choices might include an academic presentation, an athletics event, or performing arts on a given evening; lunch meetings with alumni or foundation donors; attending a faculty meeting or guest speaker; meeting with student leadership; or weekly leadership team meetings. Each of these compete for your time. Failure to attend an event or accept an invitation may be viewed as an indication that the event is "not important," when, in reality, it is more likely that other events are happening at the same time. It is important to be able to prioritize your schedule and also communicate that non-attendance does not mean non-support.
While these institutional and external responsibilities are significant, it is important to be able to carve out time each day for personal responsibilities. Health and family are top priorities for me and include taking time to work out as well as spend time with my spouse and children.
Because of these competing responsibilities, the assumption is that the president is aware of and has a hand in decision making in each and every area of the college. The Oakton College community is made up of approximately 8,000 students and 1,200 employees, offering 80 academic programs in addition to community education and workforce training. Because of the diverse populations we serve and various ways we positively impact lives in our community, it is impossible to be aware of every situation occurring on campus. The scope of management for a president does not require the president to be hands-on in every facet of the institution's operation. That said, it is important for a president to be able to understand and appreciate the many facets of the college community and to be able to inspire action by clearly articulating a vision to the many stakeholders. By listening deeply and not getting involved in every detail, the president can empower members of the college community to identify solutions for themselves. The president doesn't need to be "all-knowing." This is the psychologist's way of leading.
In communicating the vision and directing the college toward its major goals, it is important to then trust the leadership of those charged with implementing that vision. Good presidents create a solid foundation with clearly articulated institutional goals based on the college's mission, vision and values. They depend on their leadership teams to internalize those values and make choices reflective of them. It is because of this implicit trust in the greater college community that the college president is capable of dealing with the awesome responsibility of the position.
Perhaps the most important thing to know about being a college president is that you have to be yourself. Being president requires you to be authentic and genuine. When I began as president, I needed to differentiate myself from my predecessor. I needed to be President Joianne Smith, not the sequel to President Lee. As president, I need to communicate in an authentic and heartfelt manner, connecting with the many college stakeholders with the honesty, passion and confidence that can only come by being myself. It involves listening closely and acting in a manner consistent with my personality and the institutional values I hold close to my heart.
The greatest joys for a college president include watching students grow and develop, conquer fears, overcome challenges, achieve successes, and celebrate their accomplishments. My heart bursts with pride when the college community works together to focus on a collective goal such as increasing student persistence and completion. Celebrating each student who crosses the stage at commencement is the greatest part of being president. Every sleepless night and impossible competing demand is completely worth it when you witness the sense of accomplishment of each graduate and the pride that is shown by their family members.
That's what it's really all about.
Author Perspective: Administrator
Author Perspective: Community College
You Might Also Like