Catalyzing Visionary Global Leaders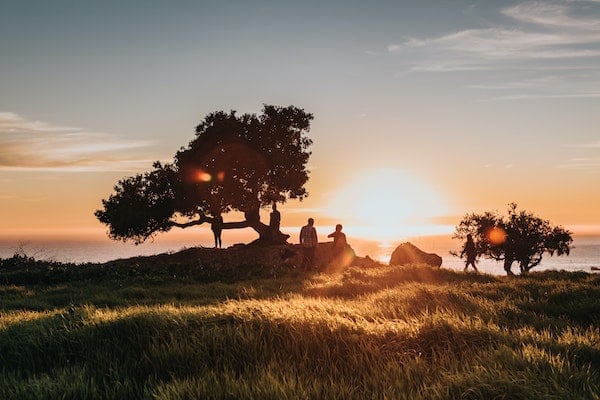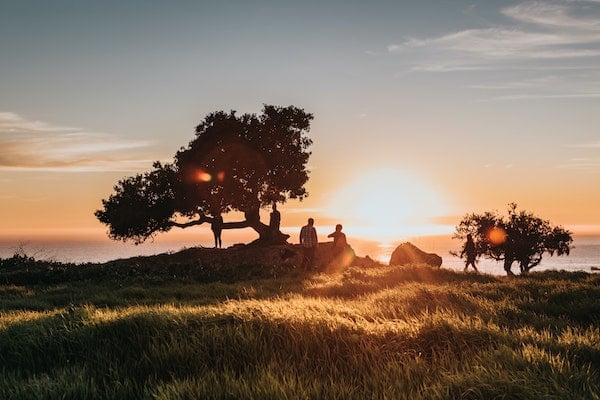 With the numerous issues the pandemic has highlighted among higher education, institutions have to be ready for change. Changing the life trajectory of students and their families is the role that community colleges have and will continue to play for decades. In this interview, Dr. Joe Sallustio and Liz Leiba talk to Kenya Ayers-Palmore to discuss paying attention to creating more opportunities for accessible education for learners, the value of higher education and the economic impact of community colleges.
EdUp Experience: Part of your mission is to catalyze future leaders. Can you talk about that and what that means to you?
Kenya Ayers-Palmore (KAP): I feel a call to help leaders go from where they are to where they have the potential to go. Often, leaders see themselves aspiring to something more, but they feel stuck. They don't know if they have what it takes. They experience self-doubt.
So, I see myself as tapping game-changing leaders and helping propel them forward. Really helping them tap into their own authenticity. Higher ed just needs a lot of great leaders, and it's not just our sector but across multiple. I feel blessed to be able to work with a lot of people in that regard.
EdUp Experience: You're serving students from all populations, from all ethnic backgrounds. How critical is access right now?
KAP: We're one of the largest community college systems in the country. Altogether, we serve about 100,000 students across our district in any given academic year. Access is vital. We understand that we are opening up opportunities for students and for families that we serve that help change the trajectory their lives.
EdUp Experience: Can you explain why we need more attention to programs that help women, especiallu women of color, succeed in higher education?
KAP: I often say that even though I'm an introvert, that it doesn't matter. I have to push past sort of my personal comfort zone because I'm a voice for the voiceless. I'm a voice for the marginalized, and the conversation shifts because I bring a different lens of experience to the conversation, to policies, to the kinds of things that we're thinking about as an organization.
The best professional development I ever did was the ACE fellowship through the American Council on Education. It is the premier leadership experience in the country, and it's an immersion experience. I spent the year working in Dr. Renu Khator's office, shadowing her, doing projects, learning the ropes of the presidency, so I could step into the role with confidence.
Edup Experience: What can higher ed do to nurture our talent?
KAP: The first part is paying enough attention. Consistently and at scale. There are organizations doing great work in the leadership space, but programs like that are labor-intensive and can be expensive. Most institutions can't afford it.. So, we have to cultivate programs like these within our institutions.
We have to be growing our own talent, and we have to be able to extend ourselves when we get into seats like the one that I'm fortunate to sit in.
We have to be willing to go the extra mile, to give up a little sleep to be available to people who want to learn. This is a leadership catalyzer. I see opportunities to teach institutions how to do this kind of work.
If someone isn't known within their institution, they often don't get an opportunity, and we have to move beyond that kind of paradigm to democratize the playing field, so there is a pipeline. We need the bench strength as well. We'd lose people that get new opportunities.
EdUp Experience: Do you think there's still a stigma around community colleges?
KAP: It's a work in progress, but it's still there. It would be silly not to acknowledge that it exists, and I feel that our sector has a great opportunity to communicate, not just our value, but what's different from what people imagine we're about.
I've heard that we're the best kept secret, and we should not be. We're supposed to be the community's college. Right there in the community, where they understand what we do for economic impact, how we change families' lives, and see a difference in job opportunity and earnings that people can secure. There's a felt experience that someone can understand.
When many people come to our campuses, they've not experienced the campus. They know what they experienced 30 years ago, or what they heard about. The whole landscape has changed, but we haven't necessarily done as much as we can to really communicate all that we've done to enhance what we deliver. And that's our responsibility.
EdUp Experience: What are some of the things you're doing to help serve the needs of first-gen or marginalized students?
KAP: We have three goals and eight principles. And that's the strategic foundation of our college, to be one college, to be student-ready and to serve our community. And then eight principles, I lead one of called the student experience.
What I love about that is that we're talking about how we align all of our campuses. We have five physical campuses and one fully online campus, so we're thinking about who all of our students are–.not just who we may have traditionally served, but what people know about us. How can we provide them with greater access to information from the time they start middle school? What are we providing to work with those communities? How do we see our non-traditional students?
We don't assume that they understand, based on the middle-class norms upon which higher ed was built. We take a step back and say, Let's just make everything about how you come into college and experience it abundantly clear.
EdUp Experience: Community colleges are really built to service adult students. Is that something always at the forefront of your planning?
KAP: That's constantly the conversation. How do we do this at scale as efficiently as possible in a way that resonates with that particular group of students? And there's a conundrum. On one hand students say, "I'm an adult student. I want more connection engagement," but on the other hand, they're too busy to connect and engage. So trying to find the balance between those.
There isn't one-size-fits-all. So, trying to find as many ways to connect as possible is where we're landing. At TCC, we have the advantage to see things at scale, which is really appealing for someone like me who loves the breadth of higher education and all that it can answer and do for our communities.
EdUp Experience: When it comes to retention, do you think it's not about moving term to term but rather keeping a student through their lifelong learning cycle?
KAP: Absolutely. We definitely have built upon the work of Dr. Sara Goldrick-Rab, and some of what's been implemented from her research by institutions like Amarillo College and Dr. Russell Lowery Heart to understand $500 is the threshold that's really make-or-break for students.
Before we were able to access Cares Act funding, we set up an emergency fund called Eliminating Barriers in the fall of 2019, and that was the threshold. We moved it through our student conduct officer. That's the person that leads our care teams for our college, so we can deploy other resources to ensure they move from retention toward real completion.
That completion being realized not just as the associate degree nut even as microcredentials that help them become more gainfully employed along the way as they're moving toward ultimate goals.
We're thinking more holistically across multiple areas, academic affairs, how we engage as a community, how we work with businesses. So again, it's an exciting time to be working to make a difference.
EdUp Experience: What are some words of wisdom that you'd love to share with our listeners?
KAP: Two things come to mind. The first is to rest. We do better, serve more effectively when we're rested. When we're not rested, we make hasty–and often not our best–decisions.
Eleanor Roosevelt said, "You gain strength, courage, and confidence by every opportunity in which you stop to look fear in the face." She says you must do the thing you think you cannot do.
I would encourage people every time someone says, no, to just look for another opportunity. Sometimes we feel like we can't do something or someone will say something is impossible, but our students deserve us to be possibility promoters. Keep trying.
EdUp Experience: Is there anything want to add about what the future of higher education is going to look like?
KAP: TCC will be at the forefront of helping higher ed understand the ways in which we've got to move beyond these silos. We've got to get into each other's businesses, get in each other's lanes. We'll be at the forefront of helping institutions think of how to transform the work they do by stepping away from legacy systems and platforms and structures.
With the future of higher education, the kinds of categories of institutions that exist will look the same in the future. We've got to work with business and industry, with our nonprofits. We can't always believe that we have the only solutions. We have to be open to other solutions.
We've got to see the business of higher ed. If we're not more agile, higher ed will miss opportunities. We have to be less enamored with the committee and our own voices, and more enamored with what our students need. That has got to change.
We have to stop the us versus them. The pandemic has shown us we're all in this together and we have to be rowing in the same direction. I love that about collective impact because it gives us a shared agenda, shared measurement, the opportunity to work together on something that is of equal value to us.
This interview was edited for length and clarity.
Listen to the full interview here.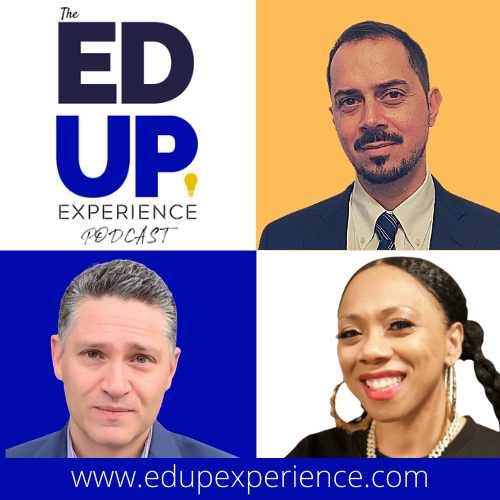 Disclaimer: Embedded links in articles don't represent author endorsement, but aim to provide readers with additional context and service.
You Might Also Like