Eliminating the Stigma of Community Colleges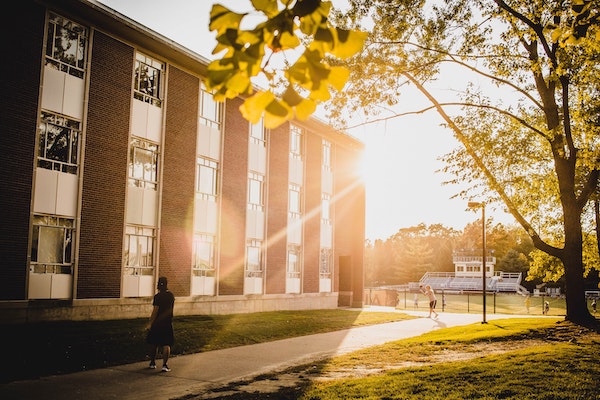 There has always been stigma around community colleges, and the pandemic has given them an opportunity to prove their value and eliminate any doubt or elitism surrounding them. Students that community colleges serve are one of hardest hit demographics, and it's more an important than ever to provide them with support. In this interview, Dr. Joe Sallustio and Liz Leiba speak to Christina Royal to discuss the current issues students are facing, how institutions can prepare students for both college and the workforce, and how to illustrate the value of community college to students and families.
EdUp Experience: How are you doing in your area, and is there a renewed interest in community college?
Christina Royal (CR): At Holyoke Community College, our focus is on helping to improve the social and economic mobility of our students. In 2021, we're celebrating our 75th anniversary as the oldest two-year college in the state of Massachusetts with about 8,700 students. We have a regional focus, and our mission is to educate, inspire, connect. During this pandemic, it's been very difficult for many students to focus on education. We've seen that nationally across the landscape in terms of declining enrollment. It's not that they don't want to go to school, but the pandemic has upended their lives.
When you look at the demographics of the community college student, we serve students who are disproportionately more impacted by the pandemic than others. When you look at our communities of color, low income, LGBTQ+ population, those with children and childcare—there are a lot of issues that our students are dealing with. Education is also a challenge. Although, as I say that, many students are thriving in college right now, and kudos to them for their resiliency and ability to access our support services to keep going.
Edup Experience: What is the pressing issue right now for you?
CR: What the institution at large and many community colleges are experiencing is underfunding. This was an issue pre-pandemic and has certainly gained significance now, although we are very grateful for a lot of stimulus dollars that have helped immediate needs. Some of those needs were digital technology resources for students, mental health resources and student emergency funds. So, the pervasive underfunding of community colleges is an ongoing issue.
Looking at it through the lens of students, the issue varies depending on who you are. We serve such a wide demographic of students. For some, it could be mental health challenges, food insecurity or digital literacy. There's a conflating of issues, and those issues vary depending on the individual.
EdUp Experience: How can colleges and universities help students who come to college but aren't necessarily prepared?
CR: It comes down to having mentorship and support systems in place. We've been looking at investing in mentorship options. Recently, we received funding through the state for the Alumina grant, which allowed us to create a mentorship program for our students of color, and it was tremendously successful. If I could, I would give every community college student a coach or mentor to guide them, both from with support and encouragement and also direction.
I like to meet with our incoming students during orientation to do a presentation on growth and mindset, to talk to them about the idea that the most important contributor to their success is going to be a growth mindset and their belief in their own capabilities. Our students come from a variety of different experiences, so we want to give them the opportunity to excel and succeed. That seed of self-confidence and encouragement breeds more success for them.
EdUp Experience: How do you communicate the cost of college to students, so they're not faced with any hidden expenses like textbooks?
CR: We have to educate students in high school, so they better understand their choices in higher education—not just about which college to go to, but the financial implications that come with it. I want us to get away from the idea that community colleges are "cheaper" because that's where a little bit of stigma comes from. Access and affordability are really important, but the access and affordability conversation needs to include the fact that community colleges prepare students for upper-level coursework, which gives them the opportunity to transfer. So, we prepare them by meeting them where they're and understanding the goals they have. We have a pathway for every student.
Part of the conversation is affordability. Not every student understands the federal funds available to them. The Pell grant is one of the best federal programs in this nation. But students don't understand what it means to fill out the FASFA application, or they might have some misperceptions about it. So, we need to educate more to help them with this. In addition to federal funds and grants, there are also a large range of support resources for students—scholarships, emergency funds, and we currently have stimulus funding.
EdUp Experience: How can colleges help students who want to go to post-secondary but aren't sure what they want to do?
CR: When you think about the future of work, it's important to teach people how to pinpoint their strengths. How they can contribute to this society? How do they translate their abilities into viable employment opportunities? People are also going to be switching jobs multiple times in their career, so they'll be reinventing themselves over and over. That's going to change the purpose of education going forward because it doesn't mean you have a one-and-done relationship; it's now lifelong learning, which creates a different type of relationship between the world of work and the world of education.
As a community college, our job is to tune in and respond to employer needs. We have to be familiar with how industries are changing, what industries are up and coming, what industries are pivoting. I have to give major kudos to our faculty, who really work to keep our curriculum current and update it regularly. But part of the reason why we start to tailor that message a little bit differently on our website is because it's overwhelming for a student who's new to community college. It can be a daunting and overwhelming task to choose your path. We want them to start to feel success in some of those very early steps.
There is also a trend towards something called meta-majors. It's the idea of grouping some of the areas of focus to be similar to what you think you want to study. And you do it without necessarily having filled it out. You then slowly start to whittle that down into the program of choice. And it's a much more friendly experience than providing a huge list of program offerings.
EdUp Experience: When you help students zero in on their interests, do you feel your attention is better because students aren't falling into a program?
CR: Yes. A lot of this creates a smoother runway for students and we can scaffold in the requisite requirements along the way. But again, you want students to have success from the beginning. If the first experience is overwhelming, they won't feel motivated to persevere. Meta-majors are a nice way to start to reduce those 95 programs into five broader categories. Students then have the chance to explore. And it's great for retention. If we can have students set on a pathway, they'll continue on that pathway as opposed to switching majors.
This really has to do with the future of higher education. It's not just thinking about students in aggregate but rather tailoring experiences. That personalized experience is so important. Students need to be seen and heard.
EdUp Experience: What can we do better to increase representation in both faculty and leadership?
CR: I really believe that representation matters. I didn't even think about being a college president until I worked for a female president. People need to recognize that the world is changing. Even though we have a lot of work to do still, it's really important work. Racial diversity, for one, is important because people are looking for community. Even as a president, when I first stepped into this role, I was looking to my female colleague women presidents. I was looking to presidents of mixed race or of color, those part of the LGBTQ+ community. It's a reminder that there is a need for connection, and it can be in different forms. Incoming students are also looking for that sense of community, one with which they can identify and relate to some of the same struggles.
There are many different ways in which equity is now at the forefront. We have to meet this moment by continuing to expand the work we're doing in all of the different areas. We have a lot of different initiatives related to equity, and they touch on all these components because these are pieces of a larger puzzle. This is puzzle of helping everyone feel included in our society and in our institutions.
EdUp Experience: Is there anything you're doing at Holyoke Community College that you wanted to speak about?
CR: I really want to acknowledge that HCC has done a tremendous job of meeting this moment in the pandemic. When the pandemic first hit, I didn't want HCC to just survive but to thrive. And the faculty and staff have stepped up to this moment, as have our student leaders. And everybody has been very focused on supporting one another during a very challenging time.
Also leaning into the equity and racial justice conversations being had not just nationally but also locally. A real expanded focus on the racial justice moment really broke open when George Floyd was killed. And it started out grounded in racial justice and policing but has really spun into so much more, and this is a very pivotal moment. We must determine what sustainable progress looks like.
EdUp Experience: What do you see as the future of higher education?
CR: The concept of what it means to educate a student is going to look very different in the future, not only with the expansion of elements like online learning and hybrid learning, but also, those are going to seem very basic compared to future technologies that we're able to utilize. We have augmented and virtual reality and other tools that we can use to create digital campuses.
When you look at the national data, our communities are changing. The demographics of our students are changing, and our citizens, community and higher education are going to need to continue pivoting and responding to that change.
We've had mostly four basic needs that we focused on pre–pandemic: food insecurity, housing security, transportation and childcare. With this pandemic, we've certainly added technology and digital literacy to that as well as an increased focus on mental health.
Another big thing that'll shift higher education is what degrees and certificates look like. The way that we think about degrees and certificate is going to change, and we'll have more short-term programs. There's going to be more stackable opportunities to create short-term success that leads to bigger success. The program lengths are also going to start decreasing as well.
This interview was edited for length and clarity.
Disclaimer: Embedded links in articles don't represent author endorsement, but aim to provide readers with additional context and service.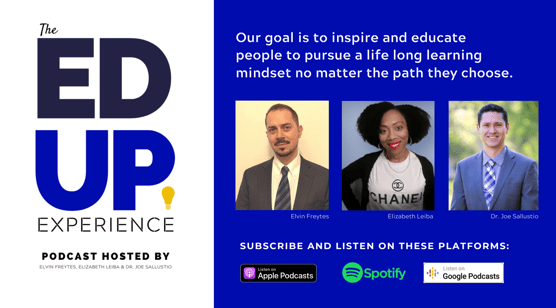 You Might Also Like