Our Foundation Is Our Future: Refining Our Priorities for 2022 and Beyond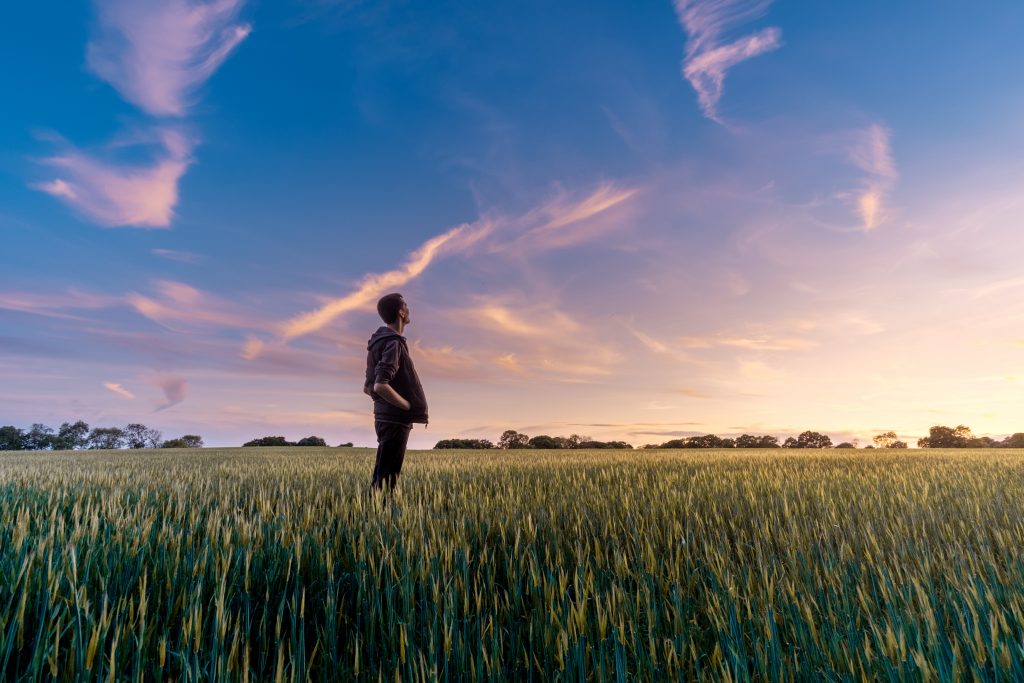 Whenever there's a change in leadership, it's only natural to wonder what other changes might result from it. That's true of any organization, from sports franchises to global corporations to nonprofits like CAEL. And it applies to all stakeholders—internal and external. When I became president of CAEL last April, I stressed that we were going to build new opportunities. But these opportunities were going to be rooted in—and honor—CAEL's legacy.
To put it bluntly, it was important to set a tone of intentional strategy vs. "change for the sake of change."
Most of my career has been centered in workforce development. Early on, I recognized the vital importance of education and training partnerships. Work-relevant education is key to sustaining inclusive economic growth. There are some clear parallels here with CAEL's legacy of focusing on postsecondary education through the lens of adult learning. If you want to meet adult learners where they are, you have to be present at the intersection of learning and work.
That's where CAEL has always been. Our pioneering work around credit for prior learning (CPL), also known as PLA, has long encouraged educators to think outside the classroom. And as these intersections between learning and work continue to grow, that's where you'll find postsecondary education providers, economic development agencies, workforce boards, policy makers, researchers, unions, industry groups, and other stakeholders who recognize that adult learners are the engines of community prosperity.
There is great opportunity in cultivating common ground among this growing array of players. That's why each area is represented in a 36-member advisory committee I formed to help optimize CAEL's roadmap ahead. It's a process I've adopted at several organizations I've led. Each process is different. At some organizations, fundamental changes – even a new culture – were necessary.
As I intimated earlier, that wasn't the case at CAEL. But I did want to include some fresh perspectives, so along with existing members of CAEL's advisory board, including leaders from Strada Education Network, we invited individuals who weren't familiar with CAEL to impart a fresh "outsider's" perspective.
As we start the new year, it's a great time to share a high-level summary of the advisory committee's recommended focus areas.
Centering equity in our work is a great example of how building upon our foundation can take us to new heights. After all, CAEL's essence is rooted in removing barriers to education and career pathways. When you champion adult learners, you're championing underserved learners. But we must challenge ourselves to do more and to measure our progress. We are seeking new opportunities to assertively align our nonprofit mission with efforts to address systemic inequities that affect adult learners and their communities. For example, we will soon announce a multiyear grant to expand our career pathway and DEI work to several regions through partnerships featuring education providers and employers within financial services and adjacent sectors. And we just launched a partnership with Waubonsee Community College to support adult and Latino students.
To help clarify and increase our impact, we will identify key metrics that capture the full breadth of our and our partners' progress in supporting adult learner success. Not only will this enhance our engagement with current and future CAEL stakeholders, but it will also identify ways to amplify and sustain the value we create within our target populations, regions, and communities. CAEL's work will always center on adult learners. As I mentioned earlier, there is new urgency and awareness about the importance of lifelong learning. Although this is great news, it means different things to different people. To sharpen CAEL's focus, we will clarify and deepen CAEL's niche in the adult learning ecosystem by ensuring our services are aligned with evolving market demands. To that end, we have been working on upgrades to Credit Predictor Pro in preparation for a 2022 relaunch. Credit Predictor Pro creates credit for prior learning solutions for institutions, consortiums, and statewide systems to streamline the CPL intake process, track progress, and maintain a clear picture of the overall CPL landscape and its impact. We are also in the pilot phase of our partnership with the Pennsylvania's State System of Higher Education following a series of CAEL-hosted regional workforce assemblies.
Expanding CAEL's member network to advance practice-based innovations should go without saying. The CAEL community is both the foundational past that brought us where we are today and the bright future that will take us where we need to be tomorrow. We will be more proactive about engaging with our members to improve our product and services and partnering with them on initiatives. Our 2021 conference was our first-ever hybrid event and our most-supported ever. We will be focused on continuing the robust growth of our membership community, which is up nearly 20 percent over the past year.
Although we welcome the increasing awareness of how important it is to deepen connections between learning and work, our advisory committee rightfully identified this as an area of continued, critical focus. Having worked with employers for more than 20 years, I can tell you they are motivated more than ever before to seek solutions with postsecondary education providers. The missing link is an intermediary that can bring them together. That's a role CAEL embraces in its everyday business, and it's one we will expand in 2022 and beyond. We'll soon be advancing to the next stages of our U.S. Department of Education-funded Connected Pathways program, which began its MVP phase last year. Connected Pathways will boost the social mobility of underserved learners across the country by empowering them to make informed choices as they navigate complex educational and career options. And we've just entered phase two of our SEMI partnership, which will feature an interactive platform to educate and empower women and minority candidates for career advancement in a critical industry.
Expanding strategic investments in CAEL's work will be critical to maximizing the CAEL community's impact. Look for us to build on the momentum from our recent grant work to capture other opportunities to manage foundation initiatives aligned with CAEL's target populations and impact goals. This will include working closely with Strada Education Network on strategic, multilateral partnerships. In 2021, we completed our grant-funded inaugural Latino Adult Student Success, which was made possible with the partnership and support of Strada Education Network, Excelencia in Education, The Kresge Foundation, Ascendium Education Group, and Greater Texas Foundation. We are currently exploring options for future Academy cohorts.
Finally, you can expect to hear about all of the above – and more – as we refine CAEL's messaging to align with its desired impact and market opportunities. The CAEL community accomplished a great deal last year. We know they don't do this for accolades and attention. They do it for adult learners. But it's important to spread the word about these success stories. Getting the word out helps sustain the momentum we are building together. We will focus on sustaining timely, effective, and multichannel communications relevant to our diverse stakeholders.Learning and work will continue to overlap in ways that create new opportunities for us to make the best of both worlds. Collaboration is key to seizing those opportunities. By bringing together diverse but mission-aligned forces, we can multiply their impact across education, employment, and throughout every corner of the economy. Thank you for being a part of that impact, and don't hesitate to contact cael@cael.org to discuss new ways of working together.
Author Perspective: Association
You Might Also Like