Seven Ways to Drive Successful Corporate Partnerships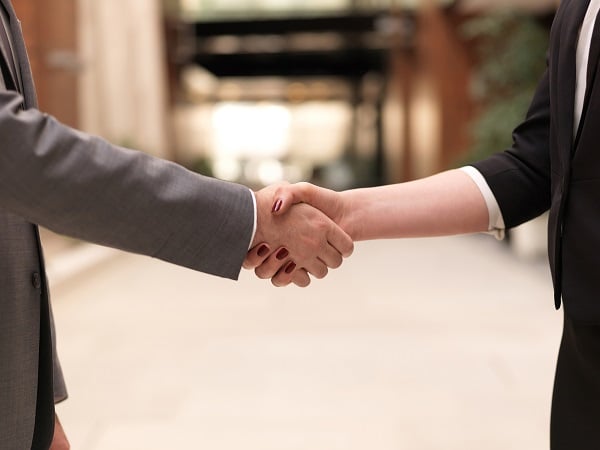 The old adage says "Men are from Mars, women are from Venus." In this case I propose Corporate America (or do we say global corporations?) are from Mars and Institutions of Higher Learning (referred to as institutions in this article) are from Venus.
Partnerships between higher education and the private sector are nothing new. Many institutions have dozens if not hundreds of partnerships; my employer Excelsior College has almost a hundred corporate partners. In the past, the goal for most institutions seems to have been quantity, not quality, of partnerships, to middling, at best, results. We have all learned that MOAs that sit in a file cabinet are not worth the time spent getting them through our busy legal departments.
Today, the pendulum seems to be swinging in the opposite direction as institutions seek out a select few strong partnerships where both parties are actively engaged. High profile successful partnerships between higher education and the private sector are not as common.
A successful partnership is one where both entities are involved and pursuing a common mission. This mission may involve educating employees, educating the public, research or developing new ways to teach skills needed in the workplace.
The first step to bridging the corporate/higher education divide will be recognizing that corporate America and higher education come from different planets. That means changing the way we do business.
1. Communicate in the same language
Your first goal is to make sure you understand each other. You must communicate in the same language and, most importantly, you need to understand each other's goals and objectives. What are the goals of your corporate partners? Why are they interested in engaging with your institution? If you aren't aligned strategically is there any reason to move forward?
If I could get the time back I spent building partnerships with organizations that, in retrospect, weren't a strong fit for Excelsior, I would have had much more time to work on existing partners that showed promise, and this increased engagement would have resulted in measureable results for both my institution and the partner.
Your best partners are those who want to partner for a specific reason. They aren't just adding another notch to their lipstick case with that vague "it looks good to partner with colleges" mentality. They are looking to professionally develop their staff, grow future managers, or improve skillsets of employees or future employees to make sure they have vital competencies.
Let us use our words to make sure our strategies are in alignment. Do your programs align with their industry? Do they reward lifelong learning for their employees? While everyone tends to say they promote education, will this corporate partner invest the necessary resources to make the partnership work? Do they offer tuition reimbursement? Time off for studying? Promotions or bonuses for degree completion?
The goal of every partnership is to create a win-win-win environment where students, the corporate partner and your institution all benefit.
2. Measure activities and results
Remember that Corporate America measures ROI. The key word here is MEASURE. How will you measure the success of the partnership? Both parties must agree on the factors that will determine if the partnership is successful and how data will be collected. Both parties should also agree on a regularly scheduled time to review this data—yearly? Quarterly? Monthly?
Excelsior College sends each corporate partner a yearly report (quarterly if requested) showing the number of students from that partner, retention, persistence, number of credits taken, number of students graduating, amount of tuition reimbursement and the amount individuals are paying out of pocket. This gives our partners the ability to evaluate the partnership objectively and determine if it is worth the effort required to sustain and grow the relationship. This is becoming easier as colleges and universities are adopting a more data-driven approach.
3. Set proper expectations
Recognize that we can't read each other's minds. What we consider a high-end customer experience may not be the same as what our corporate partner expects. How does your corporate partner expect and want to be treated? In this time of instant communication and easily accessible data, corporate partners expect fast service and exceptional customer experience. Are we able to operate or provide service at the same speed as the partner? If not are we communicating regularly so that they understand we are making progress? Higher education must work on becoming more flexible and responsive if we want to engage with corporate America.
4. Expect to be the Account Manager
Everyone is too busy. Everyone is juggling their workload. If you want to engage with a corporate partner, expect to manage the relationship and the project. We've all seen what a difference a key owner makes in running a project—and this partnership is a project. If you want it, you need to own it. Understand that you will need to dedicate time. And make sure your upper level management recognizes that a strong partnership will require an investment of your time.
5. Communicate regularly
Regular communications and engagements are key to ensuring a strong partnership. And you need to communicate the way that your corporate partner will respond to. Do they prefer email updates? Or monthly videoconferences? Do they prefer data or do they prefer success stories? How do they disseminate information within their organization?
6. If your partners are local, visit them
Request a tour of their offices or facility. If they aren't local, use technology! None of us have the time to visit partners regularly, but we all have access to WebEx, GoToMeeting, Facetime, or some form of online video chat. Whenever possible use video to enhance your conference calls. Not only can you see the expressions and body language of participants, you are more likely to build a strong relationship if you "see" the other involved parties.
7. Value the insights of your corporate partners
Your partners have knowledge and experiences you don't have. They know what skills and knowledge are needed to succeed in today's workforce. Regularly schedule interactions with faculty and corporate partners. Invite corporate partners to advise faculty on course design; they can provide real-life case studies or help create projects and simulations that provide students with workplace-type experiences. For example, by establishing outcomes for internships and co-ops, employers can be assured that students receive relevant real-life experience in their field. Industry representatives should be invited to present at classes, or record video presentations that can be included in course materials.
Conclusion
All this results in more work for both partners. However, it also should result in a higher end customer experience where both parties respect each other and work together to build a strong productive relationship. And, of course, it should benefit the ultimate customer: our students.
Author Perspective: Administrator
You Might Also Like