What Goes Into a High-Quality Short-Term Program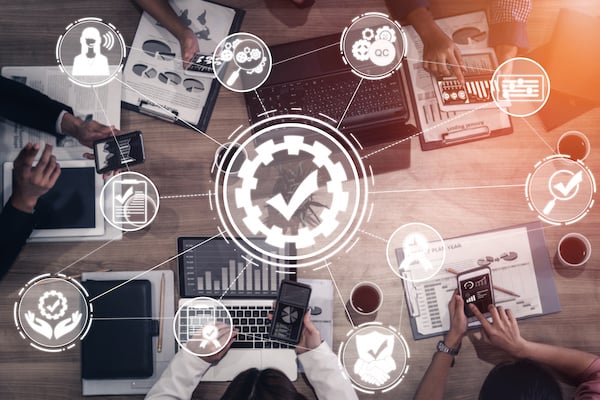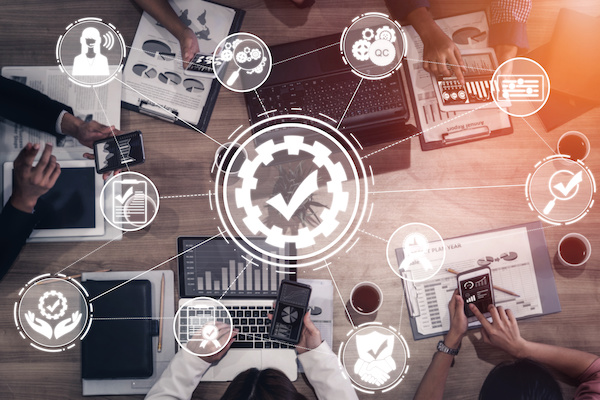 As microcredentials continue to gain popularity in higher ed, institutions need to understand that they can't be produced in a day. Strategy and careful planning are required to deliver something modern learners will be able to use. In this interview, Joseph L'Africain discusses the need for high-quality programming, what goes into it and associated challenges that higher ed leaders can encounter.
The EvoLLLution (Evo): Why is it important for institutions to focus on creating more of these high-quality short-term program offerings?
Joseph L'Africain (JLA): As technology, the economy and the nature of our jobs change, we have to create training that upskills people into those new roles and tasks. Working with our workforce partners, communities and learners, we're looking to create short-term training that focuses on the competencies, behaviors and skillsets this changing economy requires.
Evo: What are some key qualities of a high-quality program or credential?
JLA: It's a matter of quality. As we build out training and digital badges, we need to continually engage with subject-matter experts and industry partners to be successful. There's a level of predictable validity where we're not only creating training, but we are also ensuring it aligns with industry needs. In that way, the learner is going to experience success as they move forward. One of the key qualities is understanding the validity in what we're doing and the predictive nature of taking these skills into the future.
Evo: What are some common challenges to creating and launching high-quality, short-term programming?
JLA: We have procedures and approval processes to ensure learning outcomes, desired competencies, curricula and assessment are all aligned. The real challenge here is time. Even though it's a short-term training, it takes time to build. There's a certain level of demand when you live in an environment where everything is instantaneous but quality requires it to be created thoughtfully.
Evo: What does it take for something to go from a training to a digital badge?
JLA: At Maine Community College System, we already do training. There are courses, credentials, associate degrees, etc. When creating digital badges, we look at gaps in curriculum that haven't been previously recognized. We then work with industry experts to address those gaps and needs by creating digital badges that allow learners to acquire the skills, knowledge and behaviors required to experience success as they move forward.
Our digital badges are assessments on steroids. It's not just about giving the training. We want them to genuinely demonstrate the learning and skillsets required. Once they've demonstrated that, they're awarded the digital badge, a digital representation of achievement and learning.
Evo: What are some best practices to better align these programs with industry and workforce needs?
JLA: At the Harold Alfond Center at Maine Community College System, we have a workforce compact. Over a thousand industry partners have signed on for the Center for the Advancement of Maine's Workforce. The compact is new, but the Maine Community Colleges have been working with industry partners for over 30 years. We've always engaged with that.
The best practice here is listening. We don't go in thinking we know what they need. We want to help and assist with programming—it's a partnership. It requires iterative conversations, determing how can we help, how can we build this, what is needed. There's also the idea of continuous improvement. If something changes (like technology), then we have to adapt.
Evo: What impact do these short-term programs have on student success and the broader community?
JLA: Recognizing achievement in the short term is very motivating. If you start experiencing success, you feel that level of achievement and motivation to want to do more. It's important to celebrate the fact that someone's learning is inherently positive.
In terms of the community, we've done many projects that have a wider reaching effect. Coming out of the pandemic, we created some training for those in the hospitality industry who were directly impacted. This allowed businesses to open safely under the state's guidelines. It was a short-term training that had a large impact. We've seen businesses print out the digital badges they've earned with us and placed them on their doors to show the community they've done the training to keep everyone safe.
Digital badging is just the beginning. As we reach out to workforce partners, we'll find more curricular gaps that we can help fill. Having those conversations is going to be very impactful.
This interview was edited for length and clarity.
Author Perspective: Administrator
Author Perspective: Community College
You Might Also Like