Establishing and Maintaining Program Responsiveness in Continuing Education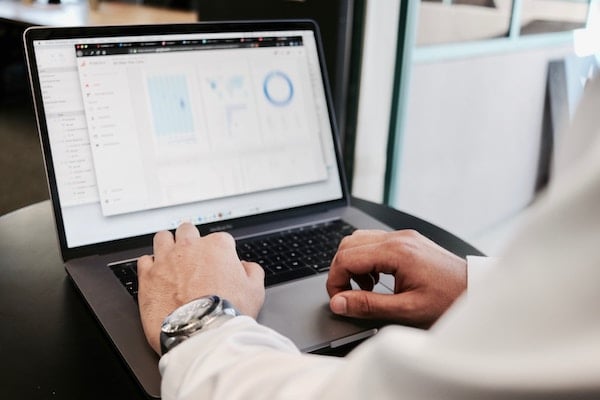 Continuing Education (CE) divisions that don't keep a finger on the pulse of industry change risk being overlooked in favor of schools that better respond to market needs. In this interview, Kelly Otter discusses the critical importance of program responsiveness, and explains how Georgetown University's vision, mission and values are key to developing content that non-traditional learners need.
The EvoLLLution (Evo): Why is program responsiveness so important for continuing professional studies divisions?
Kelly Otter (KO): The School of Continuing Studies at Georgetown University includes liberal and professional education, so much of our programming is professionally oriented. In our undergraduate programming, we're thinking more in terms of competencies than specific content: What are the abilities—those areas of knowledge and literacies that adults need to master and apply in the world of work? There is subject matter we all need to know in order to be responsible citizens, but it's important to think in broader terms: What abilities are we looking to cultivate, and how do we need to design our curriculum to cultivate those abilities? We look to industry to tell us what those competencies are. We look at how society is shifting to make sure that there is an alignment between what we're teaching and student outcomes.
In our graduate and non-degree professional offerings, we need to be sure that what students are looking for is applicable in the world of work. We know that our economy is based on rapidly evolving fields, so we need to have this constant interplay between what we're teaching, what students are learning, and how different fields are growing and evolving. There has to be an ecosystem, in a sense, between higher education students, faculty, and industry. They all have to work together. They have to be well-integrated.
Evo: What does it take to make sure your credit-bearing offerings are responsive to shifting market expectations?
KO: I would say that what most often holds us back from being completely responsive is our institutional structure and culture. Historically, one of the strengths of postsecondary institutions has been our ability to develop knowledge across disciplines, but the danger in that is you risk becoming wedded to particular areas of expertise. We need to be pushing the boundaries. How are external drivers in all of the different sectors outside our institutions making it necessary for our curriculum to recognize those changes? How can we be aware of, and safeguard against, the obsolescence of what we've been teaching?
Data is critical to answering those questions effectively. We are recording so many different data points in each of our programs, and we're looking at the types of students who are enrolling. What are their jobs? What are they looking to do? What kinds of abilities are they coming to the classroom with, and how is that informing their expectations of the experience they want from us? What is that dynamic between the students and the faculty, and how is the content in our classrooms responding to the needs of the outside world?
It's absolutely critical that if we see a number of those different metrics shift over time, we do a data-driven self-study and external review. That process involves looking at not only the program's revenue, but also at the patterns. We look at the types of students and professionals coming into the program and see how that's shifted over time, and we look it all in the context of national labor and educational statistics. We have tools like Burning Glass to give us insights and data about what these trends are.
Then we move into the qualitative realm. We call our alums – our university and program alums who are working across sectors or within the industry – and we ask them about hiring. What kind of skills are they looking for? What are the challenges within their own organizations and fields? What kind of talent do they need to be able to grow and keep their fields thriving? So, the data intersects on many different points. It's a constant process of gathering data and then acting upon it.
Evo: How can senior leaders keep programming responsive to labor market trends?
KO: CE divisions have to be very deliberate about how they construct their faculty. At Georgetown, we use the scholar-practitioner model, which means that our faculty is dominated by people who are working in the field. They have PHDs, so they are career teachers and they publish in their fields. But they usually have very strong industry experience, so they've either been practitioners or they've worked alongside practitioners.
In a sense, we are using our faculty community as internal consultants about what the industry needs. In some ways, it looks like an advisory board or a curriculum committee. In more formal year-long studies, we might conduct a self-study of a program to accomplish this. Oftentimes, your students are also working in an industry, so their feedback gives you a sense of what the prevailing trends are. They know what's going to give them a competitive edge. So, internally, your students, your faculty, your alums—that's critical. You can't rely on a single data point. You have to have a systematic approach that pulls together quantitative and qualitative data in an ongoing process. You're never done with it.
Evo: What are the biggest obstacles to getting programs to market quickly and effectively?
KO: One of the biggest challenges is that we spend too much time trying to be all things to all clients. The needs assessment and customization process is labor and time intensive. You may get excellent quality, but you often invest more time and money than you can really get a return on. Schools need to look at what they can do best and maximize. They need to ask, "What's most in need out there? What's the most external demand that can be matched by some of the things we can do really well?" Then you have to get really good at refining those offerings.
I've seen schools, including my own, spend too much time customizing. You need to pare down and match demand with existing resources so that you can do something excellent on a repeated basis.
Evo: How does stackability play into decision-making around offerings you're going to take to market?
KO: It is playing into our decisions at this point, especially in the more technical areas, where it can be more easily applied. We've been experimenting with stackability in the cybersecurity risk management space. We're going to be looking at it for supply chain management. Stackable credentials are well-suited to fields where one can more easily identify subsets of knowledge. If you can identify skillsets that can be taught within a subset of coursework that can be wrapped onto a more extensive degree, then that makes the design process a bit more easily engineered.
We've found that it's a little bit more difficult to integrate stackable credentials into our more social-science focused programs. That said, our mission is to serve the adult part-time learner—not the traditional undergraduate—so the social sciences and humanities is not our priority at this point. We are starting with more technology-based programs to establish the stackable model , and then we'll see if we can apply it to other parts of the portfolio.
Evo: How do you decide whether to adapt an existing offering or just create a new offering to respond to an emerging market need?
KO: Going back to a number of the different data points that I mentioned earlier—if we see that there's a pattern of declining enrolment, or if we're seeing shifts in the numbers, or a mismatch between student expectations and program content, or if we're watching the external environment and see that other schools are going different directions and they seems to be thriving—if a number of these areas demonstrate that there has been a shift since we launched the program, then we look at those data points as triggers and input them into an analytic matrix. So, some of the elements we look at is the gross revenue of the program in context of other programs. We look at the margin. That's an indication of the profitability of the program. How has that shifted? We look at the relationship between what we're spending on faculty, and what we're spending in outreach. We look at enrollment numbers, and our ability to offer different kinds of electives to support the program.
If the numbers decline, we may not be able to offer a robust array of electives. That's going to impact the quality of the program. We look at logistical elements like the number of staff and space that's required to run the program. We look at the program's alignment with the overall university brand. When was the last time the curriculum was revised? Was it just last year? Was it 10 years ago? We look at student outcomes assessment in data trends. Where have gaps been identified? What changes and improvements were successful? What was not successful?
So, we need to consider the program's financial, co-curricular, opportunity cost, mission alignment, curriculum, faculty and industry trends.
Evo: That's a lot of information that needs to be collected, and you have a pretty large catalog of offerings. How do you make sure staff aren't spending all their time collecting data? How do you keep this process efficient and manageable?
KO: It's a unique model, and it's not a one-person job. All of those different areas that I just listed are portions of people's jobs, so it's about how these pieces fit together in the engine. It starts at the dean's office, but it incorporates our digital strategy team, our market research and our business intelligence departments, our academic team, our academic operations team, our faculty, our curriculum development. Each of these units plays a role, but it comes together in our culture. We have an analytic, data-driven culture, and that really determines how we approach our program portfolio.
If we were talking about financial operations, we would be having the same conversation about how we need to have a very tight machine and a systematic approach where all of the pieces work well together, which is transparent so that people in different continuous units know what their colleagues are doing in their own area of expertise. It all has to function like a machine.
Of course, you've got the cultural piece, too. You have to have people on board who love to create and build new things. People who are never satisfied with yesterday and are learning how to do it better tomorrow.
Evo: Is there anything you'd like to add about what it takes to build and maintain this focus on continuous improvement?
KO: One thing I have to add is that I couldn't do any of this if I didn't have the support of the provost's office and the president's office. We are a Jesuit institution. We're having a conversation about strategy, but our mission and values are what really propel that strategy. I feel very grateful every day to be able to work within the Jesuit community, because it gives us so much support and identifies the industry needs we need to respond to.
Our mission at Georgetown is to be outward-looking and unafraid to take risks. We think about doing well by doing good. What's the contribution that we can make through education to the greater society? Our values are the underpinning of everything we do, so we don't think about making money first. We think about providing a values-driven education. Financial success is derived from that primary goal of providing excellent education
Evo: How do you balance the expectation for revenue generation against your fundamental mission of maintaining access to high-quality education?
KO: We balance those priorities in a number of different ways. First, as we identify any new concepts for a program, we ask ourselves, "How will this help us either support or expand our mission?" If we see that a concept doesn't align with our mission, we don't go any further.
Another way that we balance it is by having mission programs. There are some programs that we offer that do not produce revenue. For example, my school subsidizes a program called the KIPP Cristo Rey summer program. KIPP Cristo Rey are high schools that are designed to serve underserved, underprivileged kids. We provide funding in the summer for students to participate in a summer program with other summer high school students from all over the country. We teach them how to fill out a college application and how to be successful in college classrooms. They get to know each other. They work as a cohort. They have teachers. They have coaches. They're being taught by Georgetown faculty, and we show them that they are worthy of being at Georgetown University or any school they want to go to—and they don't always start out believing that. By the end of the three-week program, they do believe it: 98 percent of them go on to top-tier schools.
We don't make money on that program. Its purpose is not to make money; it's to reach out into an underserved community of talented, driven people and show them how they can be successful.
There are several things that we do that are along those lines. We also do a good bit of work supporting the veteran community through public education and entrepreneurial efforts. Again, we subsidize these things, but any program that we offer has to be excellent. It has to push people to do more, to do better, and it needs to make a contribution within our society. There is a fundamental school-level and program-level outcome that is required in the School of Continuing Studies, and that's around ethics and the Jesuit Ignatian values.
For example, if you are taking a professional program in technology management or real estate or, say, journalism, the faculty need to think about, "What are those unique ethical quandaries that will confront our students as professionals in their field?" We design case studies so that students can grapple with those issues. We create case studies in that expansive gray area on a number of issues where there might be winners and losers, so that students can think through, "If I make this decision, who wins and who loses?" That's where one's ethical decision making comes into play. The context is different, but it's imperative. We design these ethical outcomes into every program.
This interview has been edited for length and clarity.
You Might Also Like