Advancing Microcredentials: Communicating Potential to Learners, Partners and Stakeholders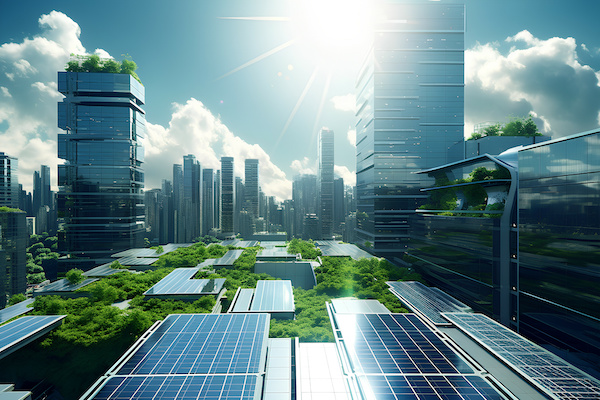 Focused today on advancing access, infrastructure and strategic and sustainable growth, SUNY's policy-based microcredential program continues to grow.
With growing awareness and understanding of the value of short-term credentials, the remaining roadblocks standing in the way of microcredential program growth become clearer, and each day we progress in meeting challenges and exploring opportunities—with a driving focus on effective communication.
As we move forward in the 2023-24 academic year, the State University of New York's (SUNY) system-wide directory will grow to nearly 600 microcredentials with 51 of 64 campuses engaged—including community colleges, technology colleges, comprehensive colleges and doctoral institutions (from R1 research universities to medical centers). With help from a newly established Microcredential Advisory Group and several new statewide partnerships, SUNY took time this year to update its goals and plan for new opportunities. Current priorities align with the four key pillars established by SUNY's Board of Trustees and Chancellor John B. King, Jr., which include student success; research and scholarship; diversity, equity and inclusion; and economic development and upward mobility. With these in mind, aligning with New York State's future needs, we worked collaboratively to:
Increase awareness of and access to information about what microcredentials are and are not for prospective learners and partners. Some demand a single national definition and taxonomy in the U.S.—though even in places where such things exist, there remains wide variability. The responsibility now is on each provider to clearly define their program.
Add easy-to-use tools to assist in microcredential selection and move a student from interest to registration. Websites are key, and a refinement of offerings and transformation of SUNY's online microcredential directory gets underway soon!
Continue to refine the microcredential development process to expand connections to industry by embedding internships and industry certifications, incorporate Credit for Prior Learning, encourage more noncredit-to-credit credentials and be explicit about equity and economic mobility in identifying student pathways.
Support persistence and completion informed by student success tools; clear processes for data collection and reporting; individual microcredential and program assessment (includes practices for modifying or sunsetting microcredentials); student, faculty and partner feedback.
Provide greater clarity and support around funding options for microcredential students. While funding options have grown, they are often knit together from multiple sources and can be confusing to navigate. Navigating any federal support for microcredential-takers remains unclear but could be a collective priority to address.
Strengthen expertise in building meaningful partnerships (business/industry, P-12, community) where the partner and the microcredential student benefit (interviews, job shadowing, internships, mentoring, jobs).
Promote and market in traditional and nontraditional ways and enlist internal and external champions across stakeholders to advance messaging, including local, regional and state governments and agencies, state business organizations and workforce development centers. Obtaining recognition for SUNY's microcredential program by the Business Council of New York State with its Workforce Innovation Award was a central milestone.
A recurring theme in each of the above efforts is effective, targeted, transparent communication informed by internal and external conversations with and across stakeholders and partners. For SUNY, this commitment to engagement and collaboration has been at the core of program growth and evolution, helping to navigate challenges along the way. With support from the highest levels, SUNY faculty, chief academic officers, microcredential leads, faculty and student governance, registrars, admissions, marketing, institutional research, information technology, alumni coordinators, Workforce Development, Continuing Education and more advance this work.
This level of involvement requires a balancing of inputs with corresponding actions. There is rightly a strong focus on engagement with business and industry in developing and implementing microcredentials, which has added real value to our credentials. At the same time the microcredential concept, generally and as defined by SUNY, is still new for many students. As we come to better understand student interest and need, we have an obligation to share that feedback broadly, so communities and states alike ensure learners earn the credentials they need to meet their goals as well as meet industry need and fill priority positions.
Once a month I have the privilege of talking about the value of SUNY's microcredential program to a rotating group of adults who register as part of our state labor department's virtual Career Workshop Series. I know only participants' first names, as the department handles all contact. However, each session brings questions and comments that illuminate an audience that is a microcosm of today's workforce: active military, veterans, those set to retire but not ready to stop working, those who need to re-enter the workforce (some with specific ideas and some unsure where to start), some who are a certain number of credits short of a degree and want to complete and many who have advanced in the initial career of their choice but are now looking for a change.
As the moderator goes over housekeeping details, a running list of headlines flashes before my eyes that I know many in the audience have seen too: layoffs and employers who can't find enough people to hire, interest rates, inflation, the value of a college degree, the skills gap and skills-based hiring all mixed in with the realities of life and work that vary for each one of us.
I take a deep breath and start each session in a similar way, a level-setting about SUNY if you will. I share a state map with each campus identified, highlight the diversity of campuses, the fact that 95% of New Yorkers live within 30 miles of a SUNY campus and that SUNY collectively serves about 1.3 million learners each year in certificate and degree programs, Continuing Education and community outreach programs. And I explain that we know this is still not enough.
Next is an animated graphic of an adult stepping on rising boxes with different SUNY campus logos—building blocks, ladders—that represent the potential of our microcredential program to move learners forward through smaller credentials that can be completed in months, not years. I talk about our commitment to meet adult learners where they are and provide pathways to success.
At this point we aren't much further than 15 minutes into the session, but signs of engagement appear in the chat: "Wow!" and "Where has this been all my life?"
I explain that each microcredential is designed to have standalone value. Take an introductory microcredential to get a job, take an advanced microcredential or microcredential series to position yourself for a promotion, manage new responsibilities, master specialized skills. And whenever possible, I underscore that SUNY microcredentials are stackable—together with other microcredentials and/or directly to initial or advanced certificates and degrees (current offerings stack to the certificate, associate, bachelor's, advanced certificate, master's, PhD, PharmD, DDS, OD, and MD).
I talk about SUNY's policy framework focused on academic quality, industry engagement, stackability, portability, a clear intention to reach multiple audiences and a commitment to student success (access to a SUNY Global ID for the library, tutoring, student supports). I explain that New York State Governor Kathy Hochul has approved a new level of financial aid that will support income- and program-eligible, part-time microcredential students. I show costs and explain there are multiple funding options that could apply.
Now the questions in the chat become more specific: "How much does XYZ microcredential cost?", "What if I have never been to college?", "What if I already have a degree?", "What if I need a bachelor's degree to get the promotion I want?" The necessary mapping between an individual student situation and a given microcredential comes up again and again, and I strive to respond reassuringly in ways that make next steps clear, not overwhelming.
I share our online microcredential directory and talk about the tremendous teams on campus ready to answer questions and support registration. And I encourage participants to be bold, pick a microcredential they are interested in and contact the campus.
After the session attendees receive a copy of the presentation and our microcredential email address. Sometimes a participant will copy us on their inquiry to a campus, and I quietly celebrate another connection made. We can be student-centered, industry-aligned and identify the multiple pathways learners need to move forward.
Again, our ability to effectively communicate the potential of microcredentials is the clearest course to overcoming obstacles and assuring sustainable growth. Connecting and balancing those communications—with students, one another, our partners, in statewide and national conversations—is key to higher education's ability to fully integrate and learn from its microcredential work.
Follow our journey
Author Perspective: Administrator
You Might Also Like